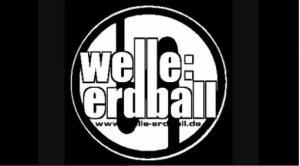 http://www.youtube.com/watch?v=qI-X0gpevV0
The idea for Homo Futura came back in 2003 by Hannes Malecki (Honey of Welle: Erdball), Frl. Plastique (Welle: Erdball, The Girl & The Robot) and F. Liechtenstein. In 2009 Kevin Gross joined who also is known from Konsequentfilm, ES and Xrossive.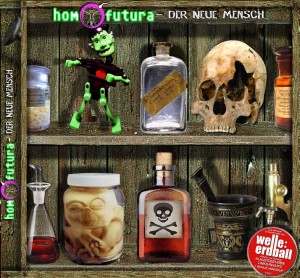 The project has since 2004 appeared on several compilation albums and played live in Scotland, Switzerland, Holland and Germany – including during the 2006 Wave Gotik Treffen. Homo Futura transforms the scene to Dr. Frankenstein's classic laboratory and working around the very different theatrical themes. The album "Der Neue Mensch" is a compilation album, when most of the songs played live long and been on several compilations.
Der Neue Mensch "is released May 23 via SPV / Synthetic Symphony.
Official video of "homo~futura – Links-Rechts". Please watch in best quality!
Taken from the album "Der Neue Mensch" (release 20.05.2011 / SPV synthetic symphony).
homo~futura is an official Welle: Erdball side project!
www.homo-futura.de
www.welle-erdball.de
Thanks Frl Plastique for tipping us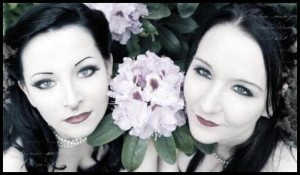 Most of you know Fräulein Plastique as one of two girls in the synthpop band Welle:Erdball, but Plastique (as we have reported on before) is also having another band on the side called The Girl and the Robot – we caught up with Fräulein Plastique at this weekends synth festival in Sweden and asked her what she has been up to and next steps in relation to her Robots and activities with Welle: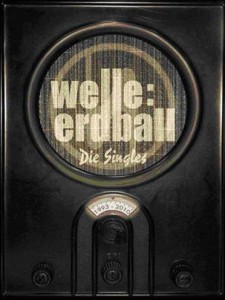 December 3rd sees quite a nice release on Synthetic Symphony: the long announced Welle:Erdball "The Singles 1993-2010″ 10 CD-boxset. This deluxe box-set contains all singles (each in a slim digipak) of the band released between 1993 and today.
Included are the following singles:
Nyntändo-Schock (1993)
W.O.L.F. (1995)
Telephon W-38 (1996) *
Deine Augen/Arbeit adelt (1998)
Starfighter F-104G (2000)
VW Käfer/1000 Tage (2001)
Super 8 (2001)
Nur tote Frauen sind schön (2003)
Horizonterweiterungen (2005) **
Ich bin aus Plastik! (2008)
* released as very limited MC (Tape) only
** released on Vinyl only
This set is limited to 3000 copies. Order yours here, it's the cheapest price we found.
German electro-pop group Welle:Erdball's long-awaited film debut, Operation: Zeitsturm, will be released April 23 on Synthetic Symphony. A science fiction adventure with retro influences, Operation: Zeitsturm was written entirely by Welle:Erdball themselves and follows up the band's recently released radio drama, Commander Laserstrahl. The film comes packaged with a CD of the soundtrack; a limited edition with a second DVD featuring bonus material will also be available.
Electro-pop duo The Girl and the Robot (Deadbeat of Second Skin and Plastique of Welle:Erdball) will follow up the recent release of their debut EP, Whole/Flowers, with their first full-length album, The Beauty of Decay. The new album will be released March 26 on the Trisol label.
+ a nice interview with Welle:
[youtube=http://www.youtube.com/watch?v=kjUJSCfBWPQ]
The Girl and the Robot, a new electro-pop duo featuring Deadbeat of Second Unit and Plastique of Welle:Erdball, will release their debut EP, Whole/Flowers, February 5 on the Trisol label. The EP features bonus remixes from Die Perlen and Javelynn Fate, the current project of former Ashbury Heights vocalist Yasmine Uhlin. To hear previews from Whole/Flowers, visit The Girl and the Robot's MySpace page.
Nice picture by the way, need say no more, can´t wait to see them (her) live

Hi all
Time to sum up the past ten years and list the 20 best / most important electronic, electro, EBM and synth albums that has been released. This is of course a tricky quest and will most likely create some debate. Numerous of good albums has been released and I have certainly not listened to all of them, but still someone needs to make a statement

. The albums are listed in order of importance, but may not be absolute, in the sense that – if they are rated as number 6, they could easily be argued to have place number 7 instead etc, but still…
Number 1:
Kraftwerk – Tour de france soundtrack
Number 2:
The Knife – Silent Shout
Number 3:
Goldfrapp – Black Cherry
Number 4:
Covenant – Skyshaper
Number 5:
Colder – Again
Number 7:
Daft Punk – Discovery
Number 8:
Felix! – Kittenz and thee glitz
Number 9:
Welle: Erdball – Die wunderwelt der technik
Number 10:
Suicide – American supreme
Number 11:
DAF – Fünfzehn neue D.A.F-Lieder
Number 12:
VNV Nation – Futureperfect
Number 13:
Röyksopp – Melody A.M.
Number 14:
Rammstein – Mutter
Number 15:
Vive la fete – Republique populaire
Number 16:
And One – Agressor
Number 17:
Jeans Team – Musik von oben
Number 18:
Recloose – Cardiology
Number 19:
Melotron – Sternenstaub
Number 20/21:
Télépopmusik – Genetic world
System – Self organizing
Coming up on SPV (these release dates are not final):
WELLE:ERDBALL – Operation Zeitsturm DVD+CD out feb./march: Announced for ages – the movie by/featuring Welle:Erdball plus exclusive CD!
COVENANT – Modern Ruin CD/2CD out feb./march: 4 years after "Skyshaper" and 3 years after their last official release "In Transit", Covenant return with an all new full-length album. There will also be a limited 2CD edition.
DIE KRUPPS – New album CD/CDL out march/april: Legendary German electro-pioneers DIE KRUPPS announce an all new album for spring 2010. Available in two different editions.
SKINNY PUPPY – New album CD/CDL out march/april: Skinny Puppy return with their follow-up to "Mythmaker" towards march/april next year. Also their album should be available in two different editions.
FUNKER VOGT – New album CD/CDL out march/april: also Funker Vogt announce a new album, following their "Warzone" Live-double CD and double-DVD.

And there is some good news coming in from SPV. With Sony Music Entertainment Germany backing up the Hanover-based independent music company SPV, Sony Music had already started distributing a large part of SPV's repertoire on the latter's behalf starting October 1, 2009. They now also announced approximate release dates for several of their more famous electro signings. More details of these releases after the jump!
The extensive partnership with Sony will have a duration of several years and includes an option for Sony Music to buy SPV in the end. The partnership was the only way of maintaining the company's business operations up until the present day. SPV has been in business for 25 years. Up until its insolvency, it had over 80 employees and generated sales of more than €80 million ($113.7 million) a year.
In May 2009 the German label SPV had sent out a message to its business partners saying that they had to initiate insolvency proceedings.