New album with all the singles from Welle:Erdball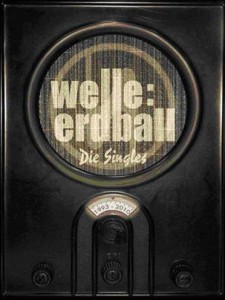 December 3rd sees quite a nice release on Synthetic Symphony: the long announced Welle:Erdball "The Singles 1993-2010" 10 CD-boxset. This deluxe box-set contains all singles (each in a slim digipak) of the band released between 1993 and today.
Included are the following singles:
Nyntändo-Schock (1993)
W.O.L.F. (1995)
Telephon W-38 (1996) *
Deine Augen/Arbeit adelt (1998)
Starfighter F-104G (2000)
VW Käfer/1000 Tage (2001)
Super 8 (2001)
Nur tote Frauen sind schön (2003)
Horizonterweiterungen (2005) **
Ich bin aus Plastik! (2008)
* released as very limited MC (Tape) only
** released on Vinyl only
This set is limited to 3000 copies. Order yours here, it's the cheapest price we found.
Comments