Welle:Erdball celebrates 20 years with new massive box compilation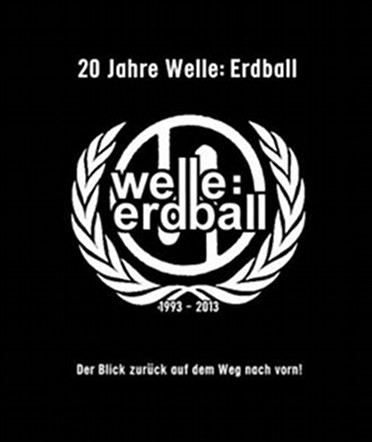 Out on May 24 is the Welle:Erdball jubilee box "20 Jahre". This Box set is limited to 3.000 units and comes in a velvet box with silver embossment. The box contains 2 full CD's with the best of Welle:Erdball from the last 20 years in partially new versions. Next to that you also get a DVD showing the band's history. Add to that a 50 page deluxe booklet and a tie pin.
Note that the compilation has a new recording of the track "Telephonse".
Tracks:
CD1: Honeys favourites
Funkbereit
Interaktiv
Tanz eiskalt (C=64)
Die Computer verlassen die Welt
Die Weltenzahl
Wir wollen keine Menschen sein (new recording)
Sprechen & Denken
0173-1923954
Kaffeeautomat
Kabinett
Finger weg von der Fernbedienung
Computer-Rendezvous
Wizard of Wor
VW-Käfer
Elektrosmog
Walkman
Wasserstoff (H2)
Wir sind die Maschinen
Komm in meinen Mund
Schaufensterpuppen
CD2: A.L.F.s favourites
Mandala
Verlieb Dich in mich
Komm in meinen Mund
Telephon W-38
Meine Klangwelt (C=64)
Kontrollierte Welt
Grüsse von der Orion
Deine Augen
Es ist an der Zeit
Der Telefonanruf
Gib mir mein Gefühl zurück
Die Stunde: NULL (C=64)
Das Souvenir
Ich bin aus Plastik (Single)
Graf Krolock
Deutsche Liebe (live)
Metal Dust (Die Begegnung-2.Version)
Volksempfänger VE-301
Telephonse* (new recording)
Feuerwerk
Comments