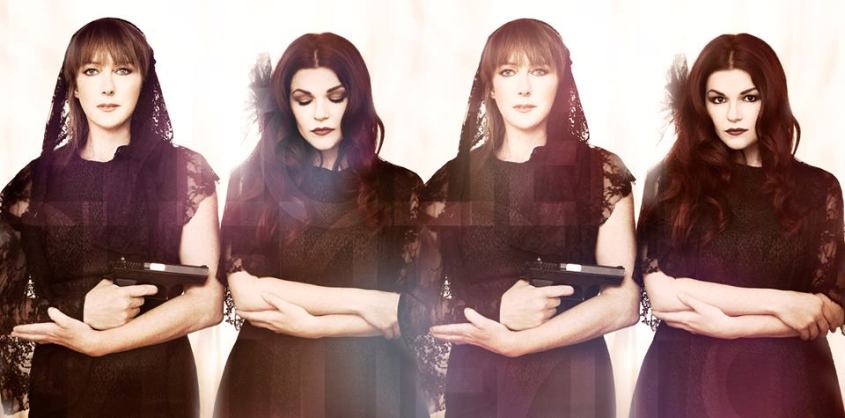 Gothenburg, Sweden, is hosting the Electronic Summer festival featuring acts like Covenant, Aesthetic Perfection, as well as the popular UK act Client, that has been part of the electro/synth pop scene since 2002. We remember watching their very first live performance back then, although at the time there were three client's on stage now they are apparently two (at least in this line up). Since the days when they were signed up with Andy Fletcher's label there has been several clients passing by in the line up, with one remaining anchor client. Stereoklang caught up with Client for a quick chat right before they were due on stage.
Client put a lot of attention to their outfits on stage, like vintage female army outfits, and we discussed the importance of this.
"Client is and always have been future pop art band", and they let us know that the music always come first, but that their style is of course a key ingredient and that they have now chosen a new look called black widows to provide a bit of a Sopranos and mystique on stage, and a spice of New York. "We dress as what feels relevant at the time, and we want to show authority".
Read the whole interview here >>
From the album "Authority" – buy it here:http://www.outoflineshop.de/authority…
directed by Carlo Roberti
video production company Solobuio Visual Factory
www.carloroberti.com
written and edited by Carlo Roberti and Marco Colassi
D.o.p: Alessandro Leone
Camera assistant: Francis J. D'Costa
Make up: Francesca Meli
Hair stylist Maurizio Lizzi for ZZAC!
With:
Claudia Salvatori, Guglielmo Losurdo, Edoardo Maracino, Luigi Maracino, Sara Root, Giancarlo Bonanni Barbati, Daniele Coccia, Maria Cervellione, Marco Roberti, Ivano Lonigro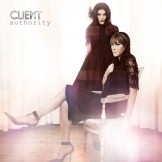 "Authority" will be released on March 21st via Out of Line.
Tracklist
01. Authority
02. Design
03. XXX Action
04. You Can Dance
05. The Shining Path
06. Refuge
07. After Effect
08. Faith
09. Artificial
10. Obsession
11. Quarantine
12. Nocturnal Eyes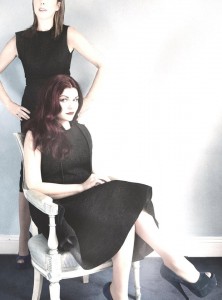 Here's their teaser video:
Enjoy
We wanted to keep the 'blue mood' of Maude Trout's painting while playing with clubland references to drink and drug excesses with subliminal images of powders, chemicals and alcohol. The video is a metaphor for getting 'wrapped up' in clubland hence the wrapping of Kate and Nicole at the end of the video. Colour is very important to us and we strictly kept the palate down to 3 main colours.' (Vin & Omi)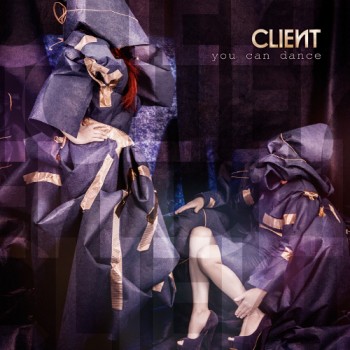 Album out on December 12th
CHVRCHES — Lies EP available to pre-order here: http://po.st/LiesiT
The debut album The Bones Of What You Believe is out now.
Buy Standard: http://po.st/TBOWYB II Special:http://po.st/TBOWYBSpecial
Tour dates and sign up to the mailing list : http://www.chvrch.es
Official music video to the opening track from the Decoded Feedback album 'Diskonnekt'.
Please watch in HD
Directed, Shot, and Edited by Rogelio Salinas III
Executive Producer – Dani Garcia
Cast – Yone Dudas and Marco Yone of Decoded Feedback and Logan South, Daley Catherine, Alyssa Onyx, and Panda Moaniam.
Crew – Rachel Salinas, Tommy Zion, AJ Jackson, Deborah Espinosa, and Bri Jones
Filmed at Longhorn Caverns, Elysium Austin, and a couple of shots from Cascade Caverns
Decoded Feedback Thanks – Rogelio and Rachel Salinas, the amazing crew who worked on this video, the kind people who donated to the making of this video, everyone at Elysium/Austin, Metropolis Records, Dependent Records, our friends, family, and fans
Rogelio and Rachel Salinas Thanks – God and our Lord and Savior Jesus Christ, Yone and Marco of Decoded Feedback for allowing us to make a video of this amazing song, our wonderful family and friends, our awesome cast and crew, Alma Raune, Meta Sektion, Anders Larsson, Lee Wright, and the rest of our generous Indiegogo supporters, Amy Bullard and the staff at Longhorn Caversns, the staff at Elysium/Austin and Cascade Caverns, Dave Heckman, and Metropolis Records
Story portion filmed on a Red One MX and band footage filmed with a Canon T4i
Directed by John von Ahlen for Subterrane
https://itunes.apple.com/album/eye-in…
http://parralox.bandcamp.com/album/ey…
www.parralox.com
Creative Director – John Ibrahim
Stylist – Tyra
Camera Operator – Rodney Dekker
Editor – John von Ahlen & Christopher Hart
Floor Runner – Nelson Clemente
Filmed on location at Blue Tree Studio, Port Melbourne
Post production courtesy Subterrane Recording Studio
Rowena Kang appears courtesy of Chadwick Models
Out now in a direction by Jason Alacrity is the newest Skinny Puppy video "illisiT". The track is taken from their May released "Weapon" album.
In December last year it was known that Sarah Blackwood, the front woman of the London-based electro duo Client left the band to focus on other projects.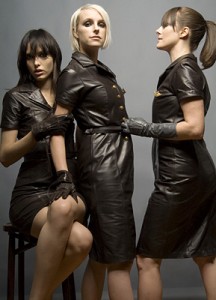 Recently it was announced that Kate Holmes got a replacement in Technique-member Xan Tyler.
A funny thing here is that Client actually evolved out from the ashes of Technique, who was created in the mid-90′s featuring Kate Holmes and Xan Tyler. Named after the 1989 New Order album with the same name they were signed to Creation Records, owned by Kate's husband, Alan McGee.
An album was recorded but did never see the light of day as McGee decided to close the label. However, two singles was released in 1999, "Sun Is Shining" and "You & Me".
And it was out of this, a couple of years later, Client was formed when Xan Tyler was unable to participate in a tour supporting Depeche Mode and Kate replaced her with Sarah Blackwood, that time in Dubstar, and shortly after renamed the group to Client.
Now the duo is back in the form it was all started in.
In related news, it's rumoured that a "Best of" album is planned with material taken from the band's first two albums.
Via BV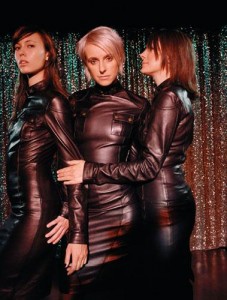 The British electropop trio Client announced via a press release just before Christmas that front woman Sarah Blackwood is leaving the band to focus on other projects. Kate Holmes  is reportedly already in the process of recruiting a replacement.
Sarah Blackwood broke through in Dubstar (along with Chris Wilkie) back in 1993 when she replaced original vocalist Steve Hillier, and then become part of the Client, together with Kate Holmes and Emily Man at the beginning of the 2000s.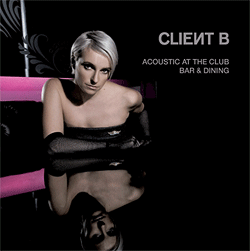 Client was the first band that was signed to Depeche Mode keyboardist Andy Fletcher's record label Toast Hawaii and have been following the self-titled debut album "Client" from 2003 released three full length albums – "City" (2004), "Heartland" (2007) and later "Command "from 2009.
Synthpop trio Client's new remix album, simply called Untitled Remix, is available now from Metropolis Records in the USA and Out of Line Music in Europe. Untitled Remix features techno mixes of the group's most popular songs by such acts as Eyerer and Namoto, Rich Samuels and Boosta, plus a collaboration with Nitzer Ebb vocalist Douglas McCarthy and a cover of Die Krupps' "Der Amboss," featuring guest appearances by members of Die Krupps. Visit the links for more information about this release.
…fully equipped with their new fat single "Its not over" – should be a promising event I believe, Check out their new single below:
[youtube=http://www.youtube.com/watch?v=4C86Vc64swc]
Client's uniform image is always inspiring

and a departure from the norm, maybe a bit too obvious for the sensibilites of some who think they're exploiting their style. Take this picture for example, the trio are obviously pushing it, but is it done in an ironic way? or is it mere titilation?
Anyhow, S'Express mainman Mark Moore and top remixer 'Kinky' Roland Faber have turned in a very disco-danceable housey remix that ticks all the boxes.
mp3: client – it's not over (mark moore & kinky roland remix).