Interview with Client – Hot uniforms transformed into black widows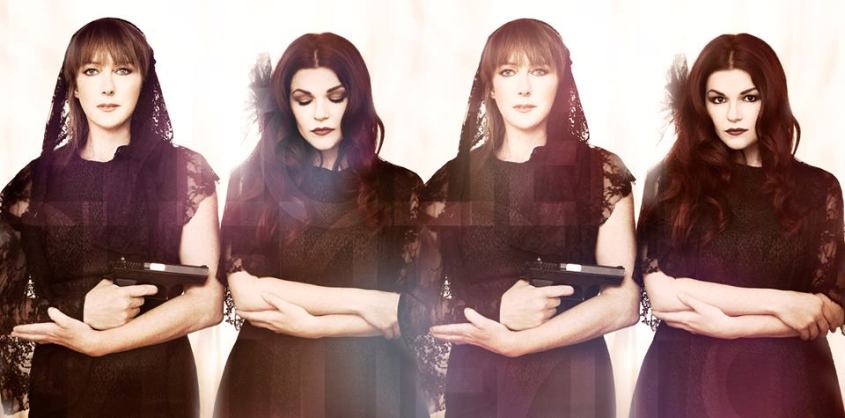 Gothenburg, Sweden, is hosting the Electronic Summer festival featuring acts like Covenant, Aesthetic Perfection, as well as the popular UK act Client, that has been part of the electro/synth pop scene since 2002. We remember watching their very first live performance back then, although at the time there were three client's on stage now they are apparently two (at least in this line up). Since the days when they were signed up with Andy Fletcher's label there has been several clients passing by in the line up, with one remaining anchor client. Stereoklang caught up with Client for a quick chat right before they were due on stage.
Client put a lot of attention to their outfits on stage, like vintage female army outfits, and we discussed the importance of this.
"Client is and always have been future pop art band", and they let us know that the music always come first, but that their style is of course a key ingredient and that they have now chosen a new look called black widows to provide a bit of a Sopranos and mystique on stage, and a spice of New York. "We dress as what feels relevant at the time, and we want to show authority".
Read the whole interview here >>
Comments