Radio-Activity: An Interview With Felix Kubin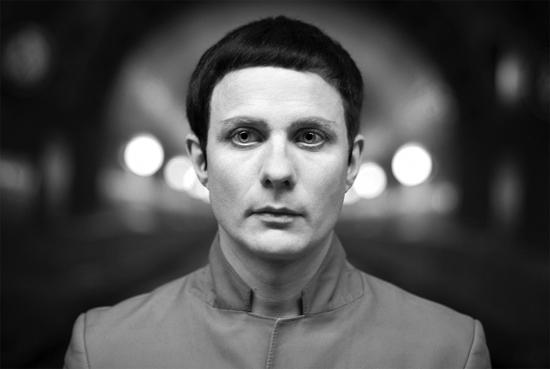 The Quietus has a nice interview out with felix Kubin, read an excerpt here:
With his great new album Zemsta Plutona just released, the unique German sci-fi synth-pop explorer and sound artist speaks to David Stubbs about musical deconstruction, radio art, and reconnecting Germany with the culture of Eastern Europe
The music of Felix Kubin spans, in its scope, the years 1916 to 2016. He straddles pop, sound art and composition, regarding all of them of equal value. Active in music since his pre-teens, his music alludes to, and draws on, the spirit of Dada, expressionism, Weimar cabaret, post-war musique concrète, the unique radio art form of Hörspiel, Kraftwerk and the great wave of early 80s German groups who preceded the bland misnomer of Neue Deutsche Welle.
As well as the early 80s German artists he first heard on one of the multiple radio sets in the rooms in which he grew up, Kubin's music is reminiscent of of a host of artists whose work has collapsed the walls between pop and the commercial, deconstruction and the avant garde – among them The Honeymoon Killers, Raymond Scott and Iannis Xenakis.
His latest album, Zemsta Plutona, finally released on his own Gagarin label, is as good as anything he has ever recorded since the "Tetchy Tapes" he first made when practically still a child on his newly acquired Korg MS-20 synth. It's been well road-tested. "Usually, I tend to play tracks first live before I put them on record, where it's possible to play them live," he explains. "So, people know them from live concerts. Most of the tracks for this were ready for 2009, and were ready to be released on a French label, but that fell through – then I got an offer from a label in Los Angeles who wanted to put out an album but that took so long, two years – until finally, I said, this is ridiculous, I've been playing these tracks live for so long – I need to put this out."
Comments