Covenant "Last Dance" will be held June 11, 2013 via Metropolis Records.
Official video for Kite "Dance Again" (Taken from "V"/Progress Productions 2013). Director & Photographer: Jenny Farida // Editing & Additional photo: Videomaskinen // Lighting: Gustaf Lerne.
About Kite:
Kite is Christian Berg and Nicklas Stenemo. The Swedish electronic duo have released EP´s since 2008.
The musical expressions of Kite is based in a soundscape of emotional layers. With great nerve, a sense of drama, cold beats and serious songwriting-skills Kite moves on into the sad dancefloors like a heartaching update of the genre´s biggest stars; Kraftwerk, Ultravox and early Orchestral Manoevers in the Dark.
Sound of Science have released their first synthpop single Hydrodome. This is Tom Carpenter and Jason Huffman band. Tom as you know is the man who creates the Analogue Solutions synthesizers. He has some great remixers on this single: Daniel Myer (Haujobb), John von Ahlen, Northern Kind and Julian Beeston. The next Sound of Science single will feature someone all Wire to the Ear readers know well so stay tuned.
"All alone in the hydrodome I can't take it anymore." – SOS
Buy now: iTunes
Dresden, the 2nd single to be taken from English Electric. This single is being released as a CD single – preorder from http://omd.firebrandstore.com/
Furthermore, "Dresden", the forthcoming second single from Orchestral Manoeuvres In The Dark's recently released "English Electric" album has also been given the remix treatment by John Foxx. The original got a remix with a pounding dance beat and harsher synth sounds. Says John Foxx of the remix; "OMG! – it's OMD!"
The single, released on the 27th of May via 100% Records, will include the B-side "Time Burns" together with remixes by Mike Jolly and Bounce Darkside, while the iTunes bundle comes with a reworking by Zebra and Snake.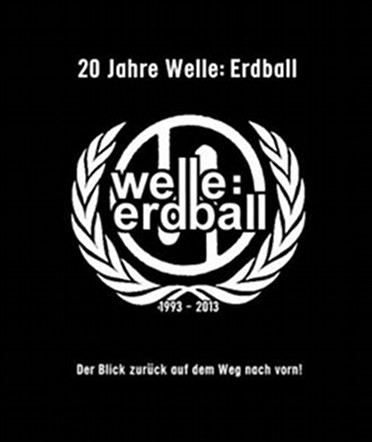 Out on May 24 is the Welle:Erdball jubilee box "20 Jahre". This Box set is limited to 3.000 units and comes in a velvet box with silver embossment. The box contains 2 full CD's with the best of Welle:Erdball from the last 20 years in partially new versions. Next to that you also get a DVD showing the band's history. Add to that a 50 page deluxe booklet and a tie pin.
Note that the compilation has a new recording of the track "Telephonse".
Tracks:
CD1: Honeys favourites
Funkbereit
Interaktiv
Tanz eiskalt (C=64)
Die Computer verlassen die Welt
Die Weltenzahl
Wir wollen keine Menschen sein (new recording)
Sprechen & Denken
0173-1923954
Kaffeeautomat
Kabinett
Finger weg von der Fernbedienung
Computer-Rendezvous
Wizard of Wor
VW-Käfer
Elektrosmog
Walkman
Wasserstoff (H2)
Wir sind die Maschinen
Komm in meinen Mund
Schaufensterpuppen
CD2: A.L.F.s favourites
Mandala
Verlieb Dich in mich
Komm in meinen Mund
Telephon W-38
Meine Klangwelt (C=64)
Kontrollierte Welt
Grüsse von der Orion
Deine Augen
Es ist an der Zeit
Der Telefonanruf
Gib mir mein Gefühl zurück
Die Stunde: NULL (C=64)
Das Souvenir
Ich bin aus Plastik (Single)
Graf Krolock
Deutsche Liebe (live)
Metal Dust (Die Begegnung-2.Version)
Volksempfänger VE-301
Telephonse* (new recording)
Feuerwerk
Synth jam held on March 9th, 2013 by REWO (René van der Wouden). Recorded in one go.

Our electro friends at RMM have compiled a list with some – not all – of the releases coming up that you might be interested in. All focused on electronic and synth based music:
March
The Juggernauts: "Phoenix" (EP, March 1)
Spetsnaz: "For Generations to Come" (March 1)
The Klinik: "Eat Your Heart out" (March 1)
Autechre: "Exai" (March 4)
Front 242: "Transmission SE91" (live, March 4)
Blush Response: "Tension Strategies" (March 8)
Melotron: "Stuck in the Mirror" (single, March 8)
Hurts: "Exile" (March 11)
Ghost & Writer: "Red Flags" (March 12)
Pankow: "And Shun the Cure They Most Desire" (March 12)
The Mary Onettes: "Hit the Wave" (March 12)
Karl Bartos: "Off the Record" (March 15)
Mesh: "Automation Baby" (March 15)
IAMX: "The Unified Field" (March 21)
Leaether Strip: "Serenade for the Dead II" (March 22)
Welle:Erdball: "Computerklang Vollversion" (EP, March 22)
How to Destroy Angels: "Welcome to Oblivion" (March 25)
Informatik: "Playing with Fire" (March 26)
Depeche Mode: "Delta Machine" (March 26)
Autodafeh: "Blackout Scenario" (March 28)
Syntax: "EP2″ (EP, tbc)
April
The Knife: "Shaking the Habitual" (April 5)
OMD: "English Electric" (April 8)
Torul: "Tonight We Dream Fiercly" (April 9)
Wumpscut: "Madman Szpital" (April 9)
Snog: "Babes in Consumerland" (April 23)
Juno Reactor: "The Golden Sun of the Great East" (April 23)
Die Krupps: "The Machinists of Joy" (tbc)
May
Alison Moyet: "The Minutes" (May 6)
Suicide Commando: "When Evil Speaks" (May 14)
Thyx: "Below the City" (May 14)
Skinny Puppy: "Weapon" (May 28)
Martin Sköld: "The Fire Is on Me" (date in May tbc)
Kite: "V" (EP, date in May tbc)
Daft Punk (date in May tbc)
June
Henric de la Cour: "Mandrills" (tbc)
September
Covenant: "Leaving Babylon" (date in September tbc)
Code 64: "Power up" (tbc)
Dates and/or titles tba

Iron Fist of the Sun: "Who Will Wash My Right Hand?"
League of Nations/David Sinfield: "Music for the New Depression/Oblique Strategy"
Sleep Musuem: "White Like Summer Sutures"
Welle:Erdball: "Tanzmusik für Roboter"

Haujobb: "Blendwerk"
The Prodigy: "How to Steal a Jet Fighter" (working title)
Nine Inch Nails
Ohm
Front Line Assembly
Kiethevez
Seabound
Pride & Fall
Iris
Conjure One
Cat Rapes Dog
The Machinist
Cryo (tbc during autumn)

Uncertain
VNV Nation
Röyksopp
Erasure
Instruments used:
Akai XR10
Simmons SDS 800
Oberheim Matrix 6R
Kawai K1m
Roland MKS-70
Ensoniq Mirage DSK
Outboard:
Dynacord DRP20
Lexicon MPX 1
Ensoniq DP/4
Boss RRV-10
Boss RCL-10
Live synthesizer music, all parts played live, recorded and looped live with Ableton.
No midi sequencing or quantization whatsoever! (only 4 drum patterns pre-programmed on Battery)
Gear list: Korg R3, Roland Sh201, Novation Astation, Waldorf MicroQ, Waldorf Blofeld, Acess VirusB, Oberheim Matrix6, Akai APC40, Akai Synthstation 25, Evolution MK361C, Behringer BCR2000, TC Electronic Finalizer Express, RME Fireface UC.
All music composed and performed by Ludvig.
The video for Mesh's new single 'Born to Lie', taken from the new album 'Automation Baby'.
Performed by Mesh:
Richard Silverthorn-Mark Hockings-Sean Suleman-Richard Broadhead
Music
Written and Recorded by Mesh
Produced By Mesh and Olaf Wollschläger
Mixed by Olaf Wollschläger
Mastered by Jon Cremer at Railroad Tracks GMBH
Released by Dependent Records (www.dependent.de)
Published by Warner/Chappell Music GMBH
Distribution by AL!VE (www.alive-ag.de)
Booking by Pluswelt Promotion (www.pluswelt.com)
Film
Camera and production by Bennet Switala and Ahmet Tan
Camera and production by Mark Hockings
Final Editing by Mark Hockings
Camera grip and technician Andy Goss
Thanks to:
All the fans for your support
Bennet Switala and Ahmet Tan
Kulturfabrik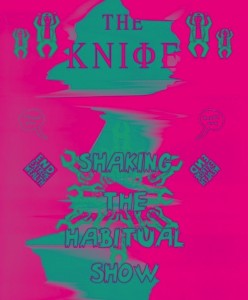 Swedish synthpop maestros The Knife have today announced a 14-date European tour in support of their forthcoming fifth album Shaking The Habitual, out on April 8 via Brille. Their sole UK date will be at London's Roundhouse on May 8 – pre-sale tickets will be available to mailing list subscribers on Wednesday, January 16, at 9am; subscribe here.
In the meantime, take a look at last month's teaser trailer for the album below:
Music can be so meaningless.
We had to find lust.
We asked our friends and lovers to help us.
http://theknife.net
Watch John Interview Roxy Music's Brian Ferry: http://youtu.be/m91SFw0G9GQ
John Doran meets Gary Numan for the second episode of The British Masters, our latest interview series featuring the most influential and colourful figures from British popular music history.
In Johns Words "Today I'm talking to Gary Numan, who became an overnight sensation in 1979 when his post punk group Tubeway Army released the single "Are 'Friends' Electric?" and then achieved worldwide success later the same year with the release of his first solo album, and one of the cornerstones of synth pop, 'The Pleasure Principle.' Following some very lean years in the wilderness, Gary started the long and arduous task of rebuilding his career in the mid-90s, becoming a peer of many industrial and techno artists he had originally been an influence on. We catch him on tour in the UK as he gears up for the release of his 18th solo album, the much anticipated "Splinter."
Gary Numan's new remix album "Dead Moon Falling" (Mortal Records), a remix of 2011′s "Dead Son Rising," is available now from http://www.numan.co.uk