March 2, 2013 · Posted in
Uncategorized
·
Comments Off

on Saturday morning synth music
Instruments used:
Akai XR10
Simmons SDS 800
Oberheim Matrix 6R
Kawai K1m
Roland MKS-70
Ensoniq Mirage DSK
Outboard:
Dynacord DRP20
Lexicon MPX 1
Ensoniq DP/4
Boss RRV-10
Boss RCL-10
Live synthesizer music, all parts played live, recorded and looped live with Ableton.
No midi sequencing or quantization whatsoever! (only 4 drum patterns pre-programmed on Battery)
Gear list: Korg R3, Roland Sh201, Novation Astation, Waldorf MicroQ, Waldorf Blofeld, Acess VirusB, Oberheim Matrix6, Akai APC40, Akai Synthstation 25, Evolution MK361C, Behringer BCR2000, TC Electronic Finalizer Express, RME Fireface UC.
All music composed and performed by Ludvig.
January 20, 2013 · Posted in
Uncategorized
·
Comments Off

on Brand new video from UK electronic music act Mesh
The video for Mesh's new single 'Born to Lie', taken from the new album 'Automation Baby'.
Performed by Mesh:
Richard Silverthorn-Mark Hockings-Sean Suleman-Richard Broadhead
Music
Written and Recorded by Mesh
Produced By Mesh and Olaf Wollschläger
Mixed by Olaf Wollschläger
Mastered by Jon Cremer at Railroad Tracks GMBH
Released by Dependent Records (www.dependent.de)
Published by Warner/Chappell Music GMBH
Distribution by AL!VE (www.alive-ag.de)
Booking by Pluswelt Promotion (www.pluswelt.com)
Film
Camera and production by Bennet Switala and Ahmet Tan
Camera and production by Mark Hockings
Final Editing by Mark Hockings
Camera grip and technician Andy Goss
Thanks to:
All the fans for your support
Bennet Switala and Ahmet Tan
Kulturfabrik
January 15, 2013 · Posted in
Uncategorized
·
Comments Off

on The Knife Announce European Tour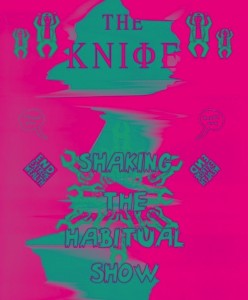 Swedish synthpop maestros The Knife have today announced a 14-date European tour in support of their forthcoming fifth album Shaking The Habitual, out on April 8 via Brille. Their sole UK date will be at London's Roundhouse on May 8 – pre-sale tickets will be available to mailing list subscribers on Wednesday, January 16, at 9am; subscribe here.
In the meantime, take a look at last month's teaser trailer for the album below:
Music can be so meaningless.
We had to find lust.
We asked our friends and lovers to help us.
http://theknife.net
January 11, 2013 · Posted in
Uncategorized
·
Comments Off

on Interview: Gary Numan, Synth Pop Prodigy Meets John Doran – The British Masters
Watch John Interview Roxy Music's Brian Ferry: http://youtu.be/m91SFw0G9GQ
John Doran meets Gary Numan for the second episode of The British Masters, our latest interview series featuring the most influential and colourful figures from British popular music history.
In Johns Words "Today I'm talking to Gary Numan, who became an overnight sensation in 1979 when his post punk group Tubeway Army released the single "Are 'Friends' Electric?" and then achieved worldwide success later the same year with the release of his first solo album, and one of the cornerstones of synth pop, 'The Pleasure Principle.' Following some very lean years in the wilderness, Gary started the long and arduous task of rebuilding his career in the mid-90s, becoming a peer of many industrial and techno artists he had originally been an influence on. We catch him on tour in the UK as he gears up for the release of his 18th solo album, the much anticipated "Splinter."
Gary Numan's new remix album "Dead Moon Falling" (Mortal Records), a remix of 2011's "Dead Son Rising," is available now from http://www.numan.co.uk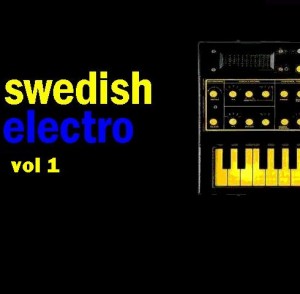 On January 5th 2013 a new album was released via the Facebook group Swedish Electro Scene featuring 27 tracks of some of the best electro artists in Sweden right now. So to get a snap shot of what Swedish electronic artists are up to and to see how vibrant the Swedish electronic music scene make sure to download this free album. Artists on the album include well known acts like Cryo, Code 64, Emmon, The Pain Machinery, Social Ambitions, Unitary, Spark!, Steelberry Clones as well as more unknown / new ones like Vanguard, DPoint, Neurobash, Radiant and Cold Connection
Check it all out right here:
In collaboration with these electro labels:
Progress Productions, Electric Fantastic Sound, Wonderland Records, Stereoklang Produktion and Complete Control Productions
December 21, 2012 · Posted in
Uncategorized
·
Comments Off

on INTER-CONNECTION – THE END OF THE WORLD
Fitting title for a track that goes live on Youtube the same day as the Maya calendar strikes Dec 21st

Video production by : Rain Ginsberg
Song written by: Revital Ben-Hemo, Giuseppe Calandrini, René Tebbe
December 19, 2012 · Posted in
Uncategorized
·
Comments Off

on HALO EFFECT – Sector Beta
New video from Halo Effect, details below:
Taken from the album "Recoding"
Directed, shot and edited by Antonio Levita @ K-Digital Film.
http://www.youtube.com/user/deusmax
Androids, virtual reality and rebelling machines, those are the themes for the return of Halo Effect. The new album will bring along new synthetic sounds, belonging to a travel towards distant and futuristic worlds, featuring a cross-over between synthpop and north-european electronic beats. Produced by Mika Rossi (Autodafeh / Endless Shame) who mixed the album giving an international flavor to the sound of the band.
The "RECODING" has already begun!
// Follow Halo Effect @ http://www.facebook.com/haloeffectband
December 17, 2012 · Posted in
Uncategorized
·
Comments Off

on Electronically Yours – Live performance at ElectriXmas, Sweden 2012
Right before Christmas a new and extremely rare electronic music album has hit the shelves.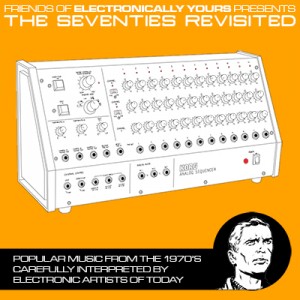 It is a secret group on Facebook called Electronically Yours that has released an album featuring classic 70′s songs and remixed to fit an electronic audience of the 21st century. And it is not an anonymous bunch of musicians on this album – among the secret members you will find Joakim Montelius (Covenant) under his alter ego Tectonic Knights, Eddie Bengtsson with PAGE, Diskodiktator, compute and Steelberry Clones, to name but a few.
Now you can watch them live – this is Electronically Yours as they made their first performance at ElectriXmas in Malmoe, Sweden on December 15th 2012.
On stage in the video: PAGE, independent state, compute and yours truly Steelberry Clones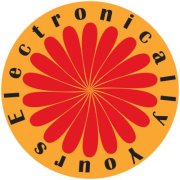 More info here:
http://www.facebook.com/FansOfEY?ref=ts&fref=ts
December 12, 2012 · Posted in
Uncategorized
·
Comments Off

on Second teaser from the upcoming Steelberry Clones album – Victims of fashion – listen to it here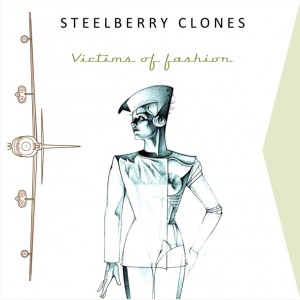 S T E E L B E R R Y   C L O N E S has been busy preparing for the release of their new full length album 'Retrosonic Voices' out in Q1-2013. As a teaser the band has now released their second single from the album on SoundCloud called Victims of fashion.
Just as with their previous single Sweet sexy virgin, Steelberry Clones continues to explore things that really matters, and this time around they are dissecting the world of fashion and the sometimes harsh working conditions these young people end up going through. The song is an uptempo electro pop song with strong synth bass beats and smooth synth sounds. Steelberry Clones has always tried to do a blend of music that deals with subjects that concerns us, paired with retrospective quests into things that intrigues them, such as space, 1950's, technology advancements, historical events and personal experiences.
The new release "Victims of fashion" will be accompanied with a video in the coming weeks. The new album "Retrosonic Voices" is due next year and will combine the best of modern electronic pop music with old-school sounds from the past 30 years of electronic music.
Track details:
Artist: S T E E L B E R R Y C L O N E S
Title: Victims of fashion
Album: Retrosonic Voices (Q1-2013) – will be released on iTunes, Spotify, Amazon and Limited edition hard copy
Label: Stereoklang Produktion
December 2, 2012 · Posted in
Uncategorized
·
Comments Off

on Electronically Yours: The ultimate Xmas present for electronic music lovers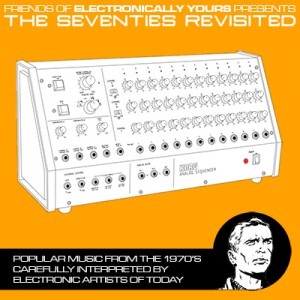 Right before Christmas a new and extremely rare electronic music album has hit the shelves.
It is a secret group on Facebook called Electronically Yours that has released an album featuring classic 70's songs and remixed to fit an electronic audience of the 21st century. And it is not an anonymous bunch of musicians on this album – among the secret members you will find Joakim Montelius (Covenant) under his alter ego Tectonic Knights, Eddie Bengtsson with PAGE, Diskodiktator, computer and Steelberry Clones, to name but a few. To provide you with the right feeling of the album we give you Joakim's post on the official Covenant Facebook page below, and if you are in Sweden on December 15th you can see Electronically Yours live on stage at ElectriXmas
Message from Joakim from Covenant:
So. X-mas is saved. See, I'm a member of a secret society called Electronically Yours. We are a bunch of (mostly) Swedish geeks and electronic music aficionados. Some are famous, some are merely notorious. A few of us are both. A while back the Chairman of this obscure virtual tribe had an idea. A whim, actually, but through the means of great secrecy, clever masterminding, as well as gullible people willing to accept an unknown, non-negotiable missio

n from which there was no way to back out, the whim has now turned into the fulfilment of a rather daring project.

The idea was to turn a bunch of great '70s hits by artists as diverse as Sweet, Slade, Hot Chocolate, Tom Jones, Curtis Mayfield and Deep Purple into modern, electronic interpretations. The results baffled us all. So we decided to make an album out of it and release it as a non-profit project and all proceeds will be given away to the Swedish charity "Musikhjälpen".

And that's why X-mas is saved: you get a great album (and I do not say that just because I'm on it as my alter ego Tectonic Knights, it really is an amazing collection of songs) PLUS a very large part of the money you pay for it goes to help people in dire need of it. That's what I call a win-win arrangement.

You can hear snippets of the tracks and also a link to the webshop where you can pick up one of the remaining copies of the strictly limited CDs here:
Audio demo from the new album below:
Track listing:
MrDoonut – "If You Want Me To Stay"
Diskodiktator – "You Could've Been A Lady"
alphaKenny-1 – "Silver Machine"
Independent State – "Strange Kind Of Woman"
Counterfeit – "He's Gonna Step On You Again"
Arachnophobias – "16 Tons"
compute – "Goodbye"
DJ Man-Machine – "Do You Wanna Dance"
Den där killen – "Heart Of Gold"
Clark Gable – "Action"
Dvala – "Metal Guru"
Steelberry Clones – "Superfly"
Page – "Coz I Luv You"
Tectonic Knights – "She's A Lady"
Angaudlinn – "If You Want Me To Stay"