December 2, 2012 · Posted in
Uncategorized
·
Comments Off

on Electronically Yours: The ultimate Xmas present for electronic music lovers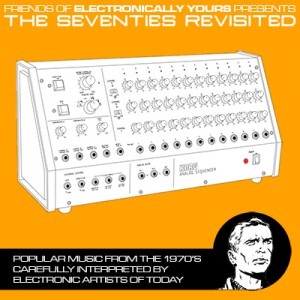 Right before Christmas a new and extremely rare electronic music album has hit the shelves.
It is a secret group on Facebook called Electronically Yours that has released an album featuring classic 70's songs and remixed to fit an electronic audience of the 21st century. And it is not an anonymous bunch of musicians on this album – among the secret members you will find Joakim Montelius (Covenant) under his alter ego Tectonic Knights, Eddie Bengtsson with PAGE, Diskodiktator, computer and Steelberry Clones, to name but a few. To provide you with the right feeling of the album we give you Joakim's post on the official Covenant Facebook page below, and if you are in Sweden on December 15th you can see Electronically Yours live on stage at ElectriXmas
Message from Joakim from Covenant:
So. X-mas is saved. See, I'm a member of a secret society called Electronically Yours. We are a bunch of (mostly) Swedish geeks and electronic music aficionados. Some are famous, some are merely notorious. A few of us are both. A while back the Chairman of this obscure virtual tribe had an idea. A whim, actually, but through the means of great secrecy, clever masterminding, as well as gullible people willing to accept an unknown, non-negotiable missio

n from which there was no way to back out, the whim has now turned into the fulfilment of a rather daring project.

The idea was to turn a bunch of great '70s hits by artists as diverse as Sweet, Slade, Hot Chocolate, Tom Jones, Curtis Mayfield and Deep Purple into modern, electronic interpretations. The results baffled us all. So we decided to make an album out of it and release it as a non-profit project and all proceeds will be given away to the Swedish charity "Musikhjälpen".

And that's why X-mas is saved: you get a great album (and I do not say that just because I'm on it as my alter ego Tectonic Knights, it really is an amazing collection of songs) PLUS a very large part of the money you pay for it goes to help people in dire need of it. That's what I call a win-win arrangement.

You can hear snippets of the tracks and also a link to the webshop where you can pick up one of the remaining copies of the strictly limited CDs here:
Audio demo from the new album below:
Track listing:
MrDoonut – "If You Want Me To Stay"
Diskodiktator – "You Could've Been A Lady"
alphaKenny-1 – "Silver Machine"
Independent State – "Strange Kind Of Woman"
Counterfeit – "He's Gonna Step On You Again"
Arachnophobias – "16 Tons"
compute – "Goodbye"
DJ Man-Machine – "Do You Wanna Dance"
Den där killen – "Heart Of Gold"
Clark Gable – "Action"
Dvala – "Metal Guru"
Steelberry Clones – "Superfly"
Page – "Coz I Luv You"
Tectonic Knights – "She's A Lady"
Angaudlinn – "If You Want Me To Stay"
November 23, 2012 · Posted in
Uncategorized
·
Comments Off

on First teaser from the new album from Karl Bartos – listen here
OFF THE RECORD – THE NEW ALBUM FROM KARL BARTOS, EX-KRAFTWERK – RELEASE DATE: MARCH 15TH 2013
Karl Bartos' new album is an audio-visual sensation! Lost for many years, some of his early music has been reconceived and re-contextualised in a thrilling modern setting. Here's the story: during Kraftwerk's heyday Karl Bartos wrote – off the record – a secret acoustic diary. Based on his musical jottings – rhythms, riffs, hooks, sounds, chords and melodies – this is what he has come up with today: twelve brand new, exciting, timeless songs.
KARL BARTOS – THE MELODY MAKER
Karl Bartos is well-known as one-quarter of the "classic" Kraftwerk line-up. Many of their most influential rhythms and memorable melodies were actually conceived in his home studio. They would later be used on an unstoppable succession of hits from the Düsseldorf band as they ascended to the lofty heights of popular music culture.
As a major contributor to The Man-Machine (1978) and Computer World (1981) Bartos has had a decisive influence on Kraftwerk's music. Rolling Stone author Mike Rubin says of this years: "there's something timeless and universal about their songwriting of this period."
The Kraftwerk team went on to achieve worldwide success and cult status: in 1982 The Model became a UK number 1. The track has become a classic in the history of music, along with The Robots, Metropolis, Neon Lights, Numbers, Pocket Calculator, Home Computer, Tour de France, Musique Non-Stop and The Telephone Call. Kraftwerk have been one of the most sampled artists of all time, and there have been countless cover versions of their songs. In 2005, perhaps the biggest rock band of the time Coldplay incorporated the melody from Computer Love into their hit Talk. Almost all of the group's best-known tracks date back to the "classic" line-up. In 2012 Kraftwerk performed a retrospective of this repertoire in the Museum of Modern Art, New York.
Karl Bartos left the band in 1990. Subsequently he became an independent producer and writer – for his project Electric Music, as a solo artist, and also together with fellow friends and musicians – Bernard Sumner (New Order), Johnny Marr (The Smiths) and Andy McCluskey (OMD).
In 2004 he co-founded the Master of Arts course "Sound Studies – Acoustic Communication" at the Berlin University of the Arts (UdK), where he was a visiting professor, teaching Auditory Media Design up until 2009.
OFF THE RECORD – THE ALBUM
For Off the Record, Karl Bartos has opened up his music archive for the very first time. He rediscovered and analysed hundreds of tapes, piles of sheet music, and years of digital media. Inspired by his acoustic diary and adding his experience as a composer and producer, he has created twelve brand new songs – written and performed with masterly skill.
It took him two years to accomplish this original Bartos album: iron crystal music, vocoder newspeak, robot sounds, digital glitch, techno pop, catchy melodies, electronic avant-garde, roaring silence, futurism, and, of course, those rhythms! Rhythms of brutal minimalistic impact as found on the much-sampled Numbers recorded three decades ago and described by Mike Banks of Underground Resistance as "the secret code of electronic funk."
ON TOUR – LIVE CINEMA
For Bartos, music alone has never been enough! Fascinated by the interplay of image and sound Bartos also works with the medium of film – the latest example of which will be seen on the Off the Record tour in 2013. Forget about technical nostalgia in 3-D; instead tune into LiveCinema: 90 minutes of music and film – rhythmical, modern, intelligent.
Website: http://bureau-b.de/karlbartos.php
Released by: Bureau B
Release/catalogue number: BB079
Release date: Mar 15, 2013
You may also read the interview we did with Karl during the spring of 2012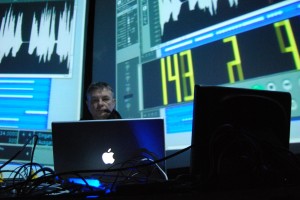 November 16, 2012 · Posted in
Uncategorized
·
Comments Off

on Exclusive: Listen to the new single "Sweet Sexy Virgin" from the upcoming Steelberry Clones album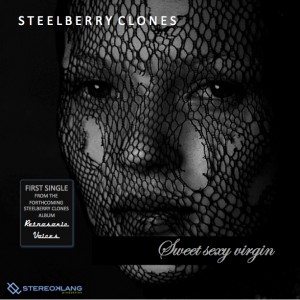 After a couple of years working on other projects Steelberry Clones returns with a new single titled  "Sweet Sexy Virgin". This is the first release from their upcoming album called "Retrosonic Voices" that will be released in Q1 next year.
The new single features Adelinne as guest vocalist and the song deals with a hot topic – women trafficking. Steelberry Clones has always tried to do a blend of music that deals with subjects that concerns us, paired with retrospective quests into things that intrigues them, such as space, 1950's, technology advancements, historical events and personal experiences. The new single combines hard beats, 8bit sounds, massive synth basses and the strong voice of Adelinne, to create something that pushes the envelope in modern electronic pop music.
The new release "Sweet sexy virgin" will be accompanied with a video in the coming week, and yet one other single will be released before Christmas. The new album "Retrosonic Voices" is due next year and will combine the best of modern electronic pop music with old-school sounds from the past 30 years of electronic music.
Track details:
Artist: S T E E L B E R R Y   C L O N E S – featuring Adelinne
Title: Sweet sexy virgin
Album: Retrosonic Voices (Q1-2013) – will be released on iTunes, Spotify, Amazon and Limited edition hard copy
Label: Stereoklang Produktion
August 30, 2012 · Posted in
Uncategorized
·
Comments Off

on New experimental EP: Celebrates the BBC's Experimental Stereo FM Broadcasts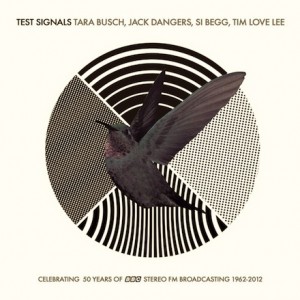 Absolutely fabulous

It was 50 years ago this week when the BBC began broadcasting regular experimental stereo FM broadcasts. While the musical climate and how we get our music has changed considerably since then, there's no doubt the BBC's influence on all subsequent media, and recording artists, has been tremendous, especially the far-out sounds that came from its Radiophonic Workshop. To commemorate this anniversary, our very own Tim "Love" Lee (Two For Tennis, Tuesdays at 4pm ET) pays tribute to the BBC's wild side with Test Signals—a limited-edition EP of electronic strangeness on Lee's Tummy Touch imprint featuring the help of Tara Busch, Jack Dangers and Si Begg. Stream the EP below, then head here to pick up one of the 150 copies of the 7", which includes a download featuring bonus remixes from the likes of Sonic Boom, Depth Charge, Kirk De Giorgio and others.
Listen here:
Ecclesia App coming 2nd of May.
See more at http://forssmusic.com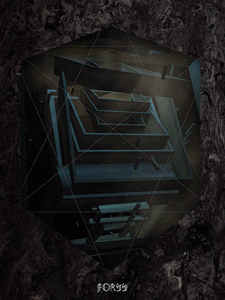 Swedish-born artist and technologist Eric Wahlforss has been busy. His album is an app, appropriately for someone who is the co-founder and CTO of SoundCloud. Recordings of strings, choirs, organs and ambient noise from church concerts which have been cut up into fragments and rearranged into a new mosaic of music, and recordings of wooden, stone and metal objects which make up the beats and percussion. These are the plosive, rhythmical noises that provide the link between the traditional to modern electronica.
The live show premieres May 2 in Berlin at Berghain/Panorama Bar, with the app out the same day. The album itself releases on June 12.
February 24, 2012 · Posted in
Uncategorized
·
Comments Off

on Squarepusher To Release New Album
Squarepusher is to release a new album in May through Warp Records, entitled Ufabulum. There's scant information available about what it will actually sound like, save this quote from the 'pusher himself, Tom Jenkinson: "I've started thinking about pure electronic music again. Something very melodic, very aggressive."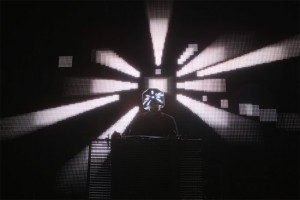 There's also an advance trailer, featuring music that does indeed sound, at least, very aggressive. You can watch it below. He's also set to perform Ufabulum live at a number of venues and festivals over the next few months, including Bloc in London on the weekend of July 6th-7th.
Squarepusher. http://warp.net/records/squarepusher/announces-ufabulum/
http://www.facebook.com/squarepusher
June 3, 2011 · Posted in
Uncategorized
·
Comments Off

on Absolute Body Control "Surrenders" to Covenant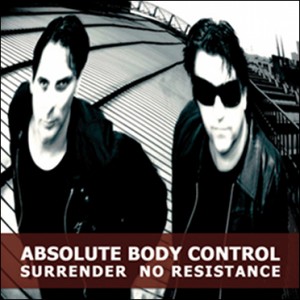 Out now on Sleepless Records is the new Absolute Body Control MCD "Surrender no resistance". The MCD holds a collection of remixes by Covenant, Millimetric etc from their "Shattered Illusion" album. The MCD also features unreleased material such as a cover version of Luc Van Acker's "Feels like love". The 6-track MCD is the follow-up to the "Sorrow" which was the first single taken from the album.
Formed in early 1980 by Dirk Ivens (voice/synths), Mark De Jonghe (synths) and Veerle De Schepper (backing vocals), Absolute Body Control released a first 7″ single "Is There An Exit?" in 1981. Soon after, Eric Van Wonterghem joined the band.
Tracklist:
Surrender, No Resistance (Crash Course In Science Mix)
Feels Like Love (exclusive Cover Version)
Surrender, No Resistance (Covenant Mix)
Tears (exclusive)
Surrender, No Resistance (Millimetric Mix)
Talking To The Men (Amictric Mix)
March 27, 2011 · Posted in
Uncategorized
·
Comments Off

on Pink Floyd goes 8bit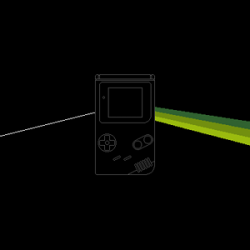 Pterodactyl Squad – a video game music netlabel – has released The Dark Side of the Moon – The 8-bit Album.
38 years ago today Pink Floyd's The Dark Side of the Moon was released in the UK, and Pterodactyl Squad are marking the date with their 30th release, The Dark Side of the Moon – The 8-bit Album.
After the success of Weezer – The 8-bit Album in 2009, the Squad assembled an "all-star cast of chiptune talent" to create a VGM-inspired tribute to 1973′s, The Dark Side of the Moon. All 9 tracks have been filtered through an 8-bit lens, and while each artist brings a different sound and creative angle to each track, the album flows seamlessly together, just like the original.
Pterodactyl Squad says:
Although attempted numerous times before, Pterodactyl Squad have finally done the original album justice with the definitive 8-bit interpretation of Pink Floyd's progressive rock classic.
Produced as an 8-bit mirror of the original, the music on this release was created using sounds from various old games consoles including the Sega Mega Drive and Nintendo Game Boy.
Featuring tracks from Bit_Rat, EvilWezil, khades, Rabato, sergeeo, Videogame Orchestra, Jason Vincion, echosignal and Brad Smith and Temp Sound Solutions, the album is free to download.
Via SH
March 18, 2011 · Posted in
Uncategorized
·
Comments Off

on Old time favorite is back – Felix Da Housecat
On this month's cover CD of Mixmag the magazine ditched the normal mix format for one issue and teamed up Felix Da Housecat who is releasing his brand new LP on the cover of Mixmag. "Son Of Analogue" features 14 originaltracks and is available exclusively on the front cover of the magazine.
Get it here, subscription page >>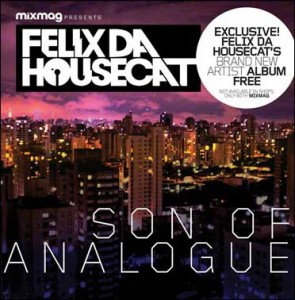 March 3, 2011 · Posted in
Uncategorized
·
Comments Off

on Details on the new remix album from MESH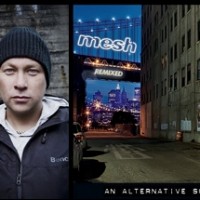 Dependent has announced the track listing for the Mesh remix album "An Alternative Solution" which holds remakes of songs from the "A Perfect Solution" studio album. All 11 tracks from "A Perfect Solution" have been given the remix treatment here. Note that the remix album retains the original's track order as well. Included are remixes by Iris, Portion Control, Zeromancer, Parralox, and Assemblage 23. It will be a rather long waiting until you'll be able holding "An Alternative Solution" in your hands as it will be released on May 20th only.
Fans and collectors should look out for the limited first pressing containing a bonus CD with additional remixes and rare tracks. We'll let you know once it's available for ordering.
Here is the full track listing of the limited first edition, containing the bonus CD:
disc 1
If We Stay Here (Zeromancer Remix)
Only Better (Mechanical Cabaret Bi-Polar Mix)
Everything I Made (Robin Gigla Remix)
Is It So Hard? (Remixed by Iris feat. Julia Beyer)
Hold It Together (Daniel Myer Renegade of Noise RMX)
It's Gone (SMP Deathproof Mix)
How Long (Assemblage 23 Remix)
Who Says? (Inuition's Alternate Solution Mix)
Hopes, Dreams (Parralox Remix)
Want You (Restraining Order Mix by Informatik)
The Bitter End (Portion Control 'Grind' 70BPM Version)
disc 2
Only Better (Alien6 Remix)
Everything I Made (Kloq Remix)
Save Everyone
Hold & Restrain (Olafs Vinyl Version)
How Long (Mesh Full Duration Pump Mix)
How Long (samEDIT Perpetual Mix)
The Bitter End (Celluloide Version Hexagonale)
Via SL