Today the official new video from Mr Jones Machine was released. The full album will be out on March 30th.
"De Månbleka Tingen feat. Susie" is the first single (2011-03-16) taken from Mr Jones Machines upcoming album "Monokrom" (2011-03-30). On this single (Released as a limited edition 7″ Vinyl with the exclusive B-side "Elektricitet") they have recorded a duet with Susie Päivärinta from the 80:ies cult duo Lili & Susie. Order you copy of "Monokrom" here: http://progress-productions.com/PROCD030/
(c) 2011 Progress Productions // www.progress-productions.com
The video is directed by: Poptrack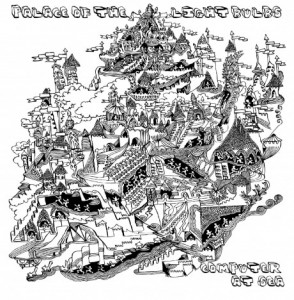 Seemingly forever in the making, Computer At Sea's EP Palace of the Lightbulbs is finally available in digital format on bandcamp.
With the exception of one bass line, every sound on the recording is from a circuit bent instrument, hand made synth, chiptune hardware, or other found electronics. The album will be released in the physical world on white vinyl some time in late April with a small east coast tour to follow in the spring/early summer.
For more info and download instructions check out: www.computeratsea.com
Via GLF
* WARNING LOUD NOISE INTRO!* Normal after that.
The new Depeche Mode remix album will be released early April 2011.
For those who didn't know yet; remix duties have been executed by Alan Wilder (Recoil and ex-Depeche Mode – "In chains"), Vince Clarke (Yazoo, Erasure, ex-Depeche Mode – "Behind the wheel"), Duran Duran's Nick Rhodes, New Order's Bernard Sumner, Mark Ronson and Andrew Wyatt of Miike Snow. Other unconfirmed names which have popped up include Aphex Twin, The Yeah Yeah Yeahs!, Brandon Flowers of The Killers and Arcade Fire.
More news will follow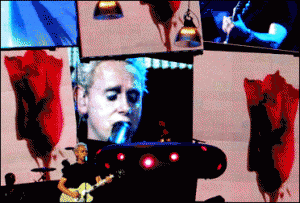 A new album from one of the most successful German synth-pop groups offers twelve times highly electrified harmony between EBM and pop music.  Old fans of the band will appreciate that the multi-crafty mix strong again moved in the direction of the And One early works. With And One, you are getting what you came for. The new long player from Germany's most successful synth pop group features twelve instances of highly electrifying euphony, balancing the scales between massive beat madness and the eternal quest for the holy grail pop.
The band recently released solo EP was "Zerstörer" – where the title track is completely separate and not included in the forthcoming full length album. During the year, it has also scheduled a number of live dates together with Camouflage, De / Vision and Minerve. The new album is released, in addition to the regular edition, in a double-disc edition * in digipak with accompanying bonus CD of live material
"Tanzomat" released March 4 via Out Of Line….
Gigantic tunes, big feelings and a more than healthy dose of rhythmic gymnastics in nice Bodypop-surround. Long-time fans of the band will appreciate the fact that the satire-tinged and versatile mix is very much going back to the roots of the early works of And One.
Berlin-based Blutengel, fronted by Chris Pohl releases new album 'Tränenherz "in three different formats. The full CD release followed by a double CD in digipak and beyond that a triple-CD box with accompanying book.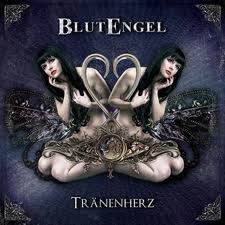 The limited edition contains a total of 24 tracks including a 11-track bonus disc with exclusive material that will not be available anywhere else.
The triple-CD box containing 24-track digipak well as an exclusive instrumental 12-track disc entitled "Sign Of The Zodiac", where each track is dedicated varsitt star sign. To top it all, you send even with a 100-page book with a focus on the zodiac and its cycle.
"Tränenherz" released February 18 via Out Of Line.
CD 1
01. Tränenherz – Prologue
02. Über den Horizont
03. The lost Children
04. Save me
05. Irgendwann
06. The watcher
07. Ordinary darkness
08. Reich mir die Hand
09. Down on my knees
10. Doomsday
11. Undone
12. The End
13. Das andere Ich
14. Ein Augenblick
15. Tränenherz – Outro
CD 2
01. Vampire´s Call
02. L.I.E.B.E
03. Childhood
04. Mera Noire
05. Dein Leben
06. Death is calling
07. Soul in Isolation
08. Cursed
09. Mondnacht
10. Fly away
11. Why did you?
CD 3 – "Signs Of The Zodiac"
01. Aries
02. Taurus
03. Gemini
04. Cancer
05. Leo
06. Virgo
07. Libra
08. Scorpio
09. Sagittarius
10. Capricorn
11. Aquarius
12. Pisces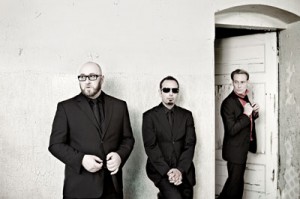 David Bowie did it, the Nine Inch Nails did it and now Covenant has done it. The Swedish EBM act has made a song inspired by a Hollywood movie. The genesis of their track "The Road", which appears on their new album "Modern Ruin", was the Viggo Mortensen movie of the same name.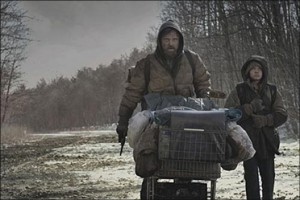 For those who don't know, "The Road" stars Mortensen (pictured) as a father who struggles with his son to survive in a post-apocalyptic world. The 2009 film was adapted from the award-winning novel of the same name by Cormac McCarthy, whose other book "No Country For Old Men" later became an Oscar-winning movie starring Tommy Lee Jones and Javier Bardem. The film is an interesting choice of inspiration for Covenant's music, who follow in the footsteps of NIN, whose 2005 song "Only" was inspired by "Fight Club", and Bowie, who penned his classic hit "Space Oddity" after watching "2001: A Space Odyssey".
"Modern Ruin" was slated for a 2010 release, but was delayed until this year. They released the "Lightbringer" EP – itself a track on the new LP – last October (you can order it below) to give fans a taste of what "Modern Ruin" will sound like. Released via Synthetic Symphony/SPV, the record will hit shops in Germany on Friday, the rest of Europe on Monday and the US (via Metropolis Records) on 8 February. Nice stuff. It's just a pity that SPV, for some obscure reason, never sent a review copy to Side-Line. Crisis? We asked, but never got any reply. If that's the new way of doing promo, it will be a great year!
You can order the album right here on iTunes and don't forget to get hold of the "Lightbringer" EP (direct link on iTunes). In Germany, the album is already available here on Amazon.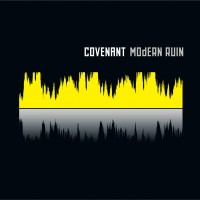 Tracklist:
Modern Ruin 01:28
Lightbringer (feat. Necro Facility) 05:41
Judge Of My Domain 06:05
Dynamo Clock 05:32
Kairos 01:11
The Beauty And The Grace 04:52
Get On 04:40
Worlds Collide 04:16
In The Night 03:20
Beat The Noise 06:00
The Road 05:23
Tracklist Bonus-CD: *
Wir Sind Die Nacht
Wir Sind Die Nacht (Oscar Holter Remix)
Wir Sind Die Nacht (Full Instrumental)
Wir Sind Die Nacht (Henrik Bäckström Remix)
Wir Sind Die Nacht (Sample)
Ich War Nichts (Sample)
Wunder (Sample)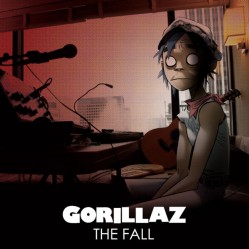 Gorillaz have released their iPad album, The Fall, as a free download for members of their fan club.
Gorillaz used a variety of iPad music software to recorde The Fall:
Speak It!
SoundyThingie
Mugician
Solo Synth
Synth
Funk Box
Gliss
AmpliTube
Xenon
iElectribe
BS-16i
M3000 HD
Cleartune
iOrgel HD
Olsynth
StudioMiniXI
BassLine
Harmonizer
Dub Siren Pro
Moog Filtatron
The Fall is available as a free download to members of Gorillaz' fan club. You can also sign up to listen to it for free at their site. A physical release is planned for early 2011.
UK-based electronic musician Mark Jenkins has notified us about what he thinks is to be the world's first all-iPad CD, The iPad Album. Taking up the fight with Gorillaz I presume then

Jenkins is London-based musician and the author of the book Analog Synthesizers. The iPad Album, a retro analog Berlin School work, was released on October 9th and is available on Groove.nl.
The video above comes from his launch performance of The iPad Album at the E-Live Festival.
Tracks:
Pulsator [5:30]
Resurgence [6:40]
Matrisequencer [5:20]
Tangential [4:30]
Schwarzenider [5:35]
Sequencefried [6:28]
Wavecycle [3:41]
Micronicised [5:26]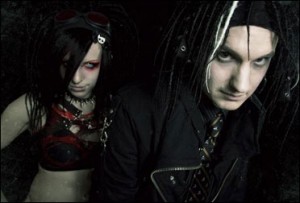 Fresh off the release of a career retrospective album, "Music To Piss You Off", Ben Arp has announced that he has begun work on a new C/A/T album – this time featuring a collaboration with Erica Dunham of Unter Null and Stray fame. Dunham recently rejoined the live line-up for C/A/T and will now also move into a production role in the studio.
Arp states this will be "my first collaborative effort since I began writing as C/A/T in 1998 and I am very excited about it". The new album, "The Scene Broke My Heart" will be the first new C/A/T full length album since 2008's "The Great Crisis" and will progress stylistically from 2009's "We Are Still Alive" EP release.
While no release date has been set for the new album, Arp says he "hopes to have this album released at some point in 2011" but goes on to say that C/A/T is "not bound by any label contracts so I plan to explore release options for this album".
C/A/T can be found online at: www.benarp.com , www.facebook.com/chaosandterrormusic and www.myspace.com/cat .
German EBM act And One, consisting of front man and lead singer Steve Naghavi, backed by Chris Ruiz, Gio Van Oli, released the latest "Bodypop" in 2006, which was updated with three new tracks and was released again in 2009 as "Bodypop 1 1 / 2 ".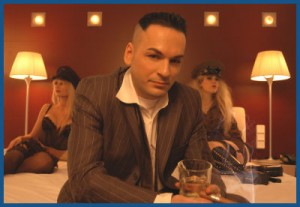 But now the trio are finally back with brand new material. The single "Zerstörer" released in January, followed by new full length album "Tanzomat" scheduled for March 2011. The filling single / EP 's comes in addition to the title track with two more songs and as an added bonus, it also brings together three live recordings from the last tour.
"Zerstörer" released January 14 via Out Of Line and Metropolis Records for Europe and North America.
Tracklist:
Zerstörer
Sex Drive
No Song For You
Mirror In Your Heart (Live 2010)
The Secret (Live 2010)
Military Fashion Show (Live 2010)
Military Fashion Show (Original Version)
Zerstörer (Peine I.S.T. die Ansage 2011 Mix)