Covenant inspired by the Road (Modern Ruin)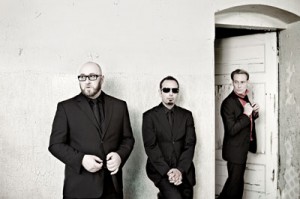 David Bowie did it, the Nine Inch Nails did it and now Covenant has done it. The Swedish EBM act has made a song inspired by a Hollywood movie. The genesis of their track "The Road", which appears on their new album "Modern Ruin", was the Viggo Mortensen movie of the same name.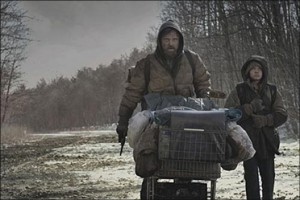 For those who don't know, "The Road" stars Mortensen (pictured) as a father who struggles with his son to survive in a post-apocalyptic world. The 2009 film was adapted from the award-winning novel of the same name by Cormac McCarthy, whose other book "No Country For Old Men" later became an Oscar-winning movie starring Tommy Lee Jones and Javier Bardem. The film is an interesting choice of inspiration for Covenant's music, who follow in the footsteps of NIN, whose 2005 song "Only" was inspired by "Fight Club", and Bowie, who penned his classic hit "Space Oddity" after watching "2001: A Space Odyssey".
"Modern Ruin" was slated for a 2010 release, but was delayed until this year. They released the "Lightbringer" EP – itself a track on the new LP – last October (you can order it below) to give fans a taste of what "Modern Ruin" will sound like. Released via Synthetic Symphony/SPV, the record will hit shops in Germany on Friday, the rest of Europe on Monday and the US (via Metropolis Records) on 8 February. Nice stuff. It's just a pity that SPV, for some obscure reason, never sent a review copy to Side-Line. Crisis? We asked, but never got any reply. If that's the new way of doing promo, it will be a great year!
You can order the album right here on iTunes and don't forget to get hold of the "Lightbringer" EP (direct link on iTunes). In Germany, the album is already available here on Amazon.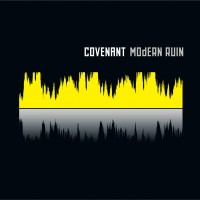 Tracklist:
Modern Ruin 01:28
Lightbringer (feat. Necro Facility) 05:41
Judge Of My Domain 06:05
Dynamo Clock 05:32
Kairos 01:11
The Beauty And The Grace 04:52
Get On 04:40
Worlds Collide 04:16
In The Night 03:20
Beat The Noise 06:00
The Road 05:23
Tracklist Bonus-CD: *
Wir Sind Die Nacht
Wir Sind Die Nacht (Oscar Holter Remix)
Wir Sind Die Nacht (Full Instrumental)
Wir Sind Die Nacht (Henrik Bäckström Remix)
Wir Sind Die Nacht (Sample)
Ich War Nichts (Sample)
Wunder (Sample)
Comments