New music out from Blutengel
Berlin-based Blutengel, fronted by Chris Pohl releases new album 'Tränenherz "in three different formats. The full CD release followed by a double CD in digipak and beyond that a triple-CD box with accompanying book.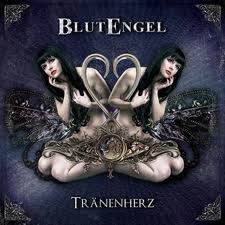 The limited edition contains a total of 24 tracks including a 11-track bonus disc with exclusive material that will not be available anywhere else.
The triple-CD box containing 24-track digipak well as an exclusive instrumental 12-track disc entitled "Sign Of The Zodiac", where each track is dedicated varsitt star sign. To top it all, you send even with a 100-page book with a focus on the zodiac and its cycle.
"Tränenherz" released February 18 via Out Of Line.
CD 1
01. Tränenherz – Prologue
02. Über den Horizont
03. The lost Children
04. Save me
05. Irgendwann
06. The watcher
07. Ordinary darkness
08. Reich mir die Hand
09. Down on my knees
10. Doomsday
11. Undone
12. The End
13. Das andere Ich
14. Ein Augenblick
15. Tränenherz – Outro
CD 2
01. Vampire´s Call
02. L.I.E.B.E
03. Childhood
04. Mera Noire
05. Dein Leben
06. Death is calling
07. Soul in Isolation
08. Cursed
09. Mondnacht
10. Fly away
11. Why did you?
CD 3 – "Signs Of The Zodiac"
01. Aries
02. Taurus
03. Gemini
04. Cancer
05. Leo
06. Virgo
07. Libra
08. Scorpio
09. Sagittarius
10. Capricorn
11. Aquarius
12. Pisces
Comments