Gorillaz new iPad album is out for free download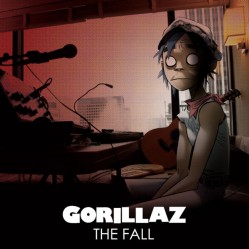 Gorillaz have released their iPad album, The Fall, as a free download for members of their fan club.
Gorillaz used a variety of iPad music software to recorde The Fall:
Speak It!
SoundyThingie
Mugician
Solo Synth
Synth
Funk Box
Gliss
AmpliTube
Xenon
iElectribe
BS-16i
M3000 HD
Cleartune
iOrgel HD
Olsynth
StudioMiniXI
BassLine
Harmonizer
Dub Siren Pro
Moog Filtatron
The Fall is available as a free download to members of Gorillaz' fan club. You can also sign up to listen to it for free at their site. A physical release is planned for early 2011.
Comments