The Gorillaz have announced that their new album, recorded on an iPad, will be released as a free gift to fans on Christmas day.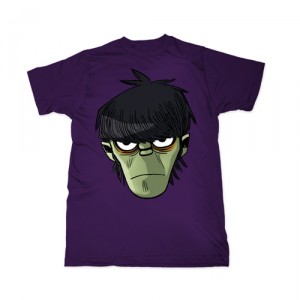 "At the moment we've got an advent calendar on our website and there is a daily door that opens to reveal a gift," says Gorillaz' Jamie Hewlet.
"On Christmas Eve, a video for one of the new songs from the iPad album will be released," he adds. "On Christmas Day, fans get the whole album downloaded to their computer for free as a gift."
Gorillaz' Damon Albarn wanted to create the world's first iPad album.
"I literally made it on the road in America over a month," explains Albarn. "I didn't write it before, I didn't prepare it. I just did it day by day as a kind of diary of my experience in America."
…the new teaser from System's upcoming album
System-Pitch Black by ProgressProductions
As reporeted earlier this week System are back with a new album
– It has been taken to a point where you no longer can tell if it is a human machine or a robotic human singing, System says.

Dupont and The Pain Machinery have made remixes for the limited edition of the album which also will, for the first time, feature a song with vocals – real vocals that is.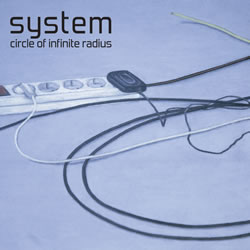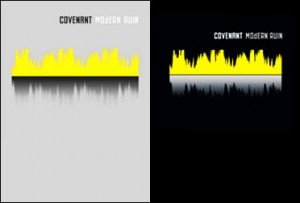 Last week we announced the official release date for Covenant's "Modern Ruin". Here are the full details on the two versions that will be released on January 17, 2011.
The band's 7th studio album will hold 11 tracks with another 7 to be added on the bonus disc included on the limited 2CD version of "Modern Ruin". Notice the presence of "Wir sind die Nacht" which is featured in the German movie with the same name playing in the cinemas right now.
The Limited edition comes with slightly different front cover artwork (see the right cover above), presented in a digipack.

The Human League will return with a new single, "Night People", on Wall of Sound in one week. Their 10th studio album "Credo" is scheduled for March 10. A new tour starts in late November.
Back in the days:

On January 17th the new Covenant album "Modern Ruin" will be released via SPV and Progress productions.
Eskil says to his fans:
We have just sent away all the files for our long anticipated album "Modern Ruin". It have fared well and looks and sounds the world. It's time to lock up our hearts and ammo for now and go home.
Modern Ruin will also be sold in a limited edition featuring an extra bonus CD and a special intro text by Joakim Montelius.
If you have missed Stereoklang's interview with Covenant some weeks back in time, make sure to check it out below:
http://stereoklang.se/blog/?page_id=2723
Breye, Matt, and Jen of Provision, take a minute to talk about their upcoming 4th album "Paradigm Shift" on the night of it's completion 10-15-2010 at their studio Red Square Digital in Houston, Texas.
www.Provision-Musik.net
Cortini and Jaeger have worked together to create a fully functional, highly featured and fun synthesizer called the SuONOIO. The SuONOIO utilizes sounds found on the SONOIO album and allows you to reshape them into new sounds, rhythms, textures and drones!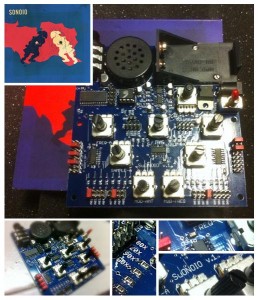 The SuONOIO is highly portable thanks to its battery powered operation and built-in speaker. In addition to the immediate feedback of the built-in speaker, SuONOIO features a 1/4″ output that makes it easy to be integrated with your favorite pedals, processors, amplifiers and more. Multiple SuONOIOs can be patched together if you decide to become a shut in or a professional concert SuONOIO-ist.
Main Features:
– 2 Sample Players with access to Sample Banks and Pitch Control,
– 16 Point Patchable System For Routing Simple to Complex Signal Chains,
– Internal Delay Effect,
– 6 Knobs for Ultimate Tweaking Pleasure,
– Mini Patch Cords,
– 1/4″ Output,
– Integrated Speaker,
– Battery Operated,
– Multiple SuONOIO Compatibility
Check updates on the SuONOIO blog
*Ships on or before 10/5/10. Digital album will be delivered on or before 9/14/10 in either mp3, Apple Lossless + FLAC (mp3 included), or WAV format
Via GJ
Photo courtesy of Axis Records
June 17th, 2010 – Jeff Mills has released his new album Occurence on a disc that's a CD on one side, and a vinyl pressing on the other. That means you could theoretically play the vinyl side on a record player. It looks like you'll need to use a plug to hold the "record" in place though since the hole in the middle is made for a CD player rather than a record player. Still, it's a great idea and has already created a lot of buzz. It's a unique product that I'd imagine even casual fans will buy just to have as a curio.

OMD's original line-up are to release their first new album together in 24 years. To be called "History of Modern", the album sees Paul Humphreys, Andy McCluskey, Martin Cooper and Malcolm Holmes reunited in the studio.
The album is due for release later this year. In a reaction to Electricity-club.co.uk Paul Humphreys says: "It's coming along really well actually. I spent a few weeks up at Andy's studio in Liverpool and I've been bringing stuff down here and working on it. We're sending files using YouSendIt to each other. I have a play on it, he has a play on it! We just go back and forth but the album will be slightly more weighted with some of Andy's songs because he did a lot of writing while I did the ONETWO album."
The album's sound is said to be… very electronic.

Hi all
Two good announcements:
1. This blog has now passed 100.000 unique vistors
2. A brand new Steelberry Clones album is out – Dig'it.
For those of you familiar with us would most liekly describe it as pure electro ambient synthpop. Make sure to check it out on iTunes and hopefully you will enjoy it enough to sponsor it.
Cheers Ola