May 3, 2011 · Posted in
Uncategorized
·
Comments Off

on Front Line Assembly, Die Krupps and Cyanotic embark on US tour
Vancouver based, industrial music pioneers Front Line Assembly with special guests German metal group Die Krupps, Cyanotic (from the US) and DJ Acucrack, hit the roadways in North America this May to promote their latest 2010 release "Improvised. Electronic. Devices". It has been 4 years since Front Line Assembly toured North America. The tour kicks off at the Pyramid Club in Winnipeg, CAN and hits 25 cities across North America including a presence at Montreal's Kinetik Festival.
More news on tour dates and special VIP packages with Front Line Assembly can be found at www.frontlineassembly.com .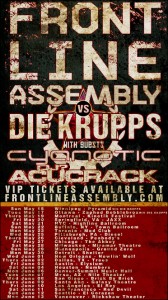 April 23, 2011 · Posted in
Uncategorized
·
Comments Off

on Aesthetic Perfection US Tour with Faderhead starts today
Aesthetic Perfection US Tour with Faderhead starts today
Aesthetic Perfection US Tour 2011
Today, Danel Graves (aka Aesthetic Perfection) kicks off the US Tour together with Faderhead and Everything Goes Cold.
Starting tonight at the legendary Das Bunker in Los Angeles before crossing the United States and end in Philadelphia on May 7th.
See the complete schedule below.
04.22.11 Los Angeles, CA @ Das Bunker (at The Catch One)*
04.23.11 Phoenix, AZ @ Joe's Grotto
04.25.11 San Antonio, TX @ Korova
04.26.11 Austin, TX @ Elysium
04.27.11 Dallas, TX @ Curtain Club
04.28.11 Baton Rouge, LA @ L-Bar
04.29.11 Atlanta, GA @ Das Bunker (at Shelter)
04.30.11 Cincinnati, OH @ Quorum (at The 20th Century Theater)
05.01.11 Pittsburgh, PA @ 31st Street Pub
05.02.11 Columbus, OH @ Skully's Diner
05.03.11 Rochester, NY @ Water Street Music Hall
05.04.11 Richmond, VA @ Fallout
05.05.11 Springfield, VA @ Jaxx
05.06.11 New York, NY @ Cybertron (at Rebel)
05.07.11 Philadelphia, PA @ I Love Industrial (at The Starlight Ballroom)
* Aesthetic Perfection & Faderhead only
February 6, 2011 · Posted in
Uncategorized
·
Comments Off

on Die Krupps and Nitzer Ebb join forces on tour
We have all heard Die Krupps' and Nitzer Ebb's collaboration "Machineries of Joy" from 1989. Now, 22 years later the two legendary bands join forces on a nine-date "Join in the Rhythm of Machines" tour in April and May. They will play Paris, Dortmund, Antwerpen, Gothenburg, Stockholm, Malmö, Berlin, Bratislava and Budapest.
A special EP is being recorded as we speak, to be sold exclusively at the concerts. There will also be surprises on stage.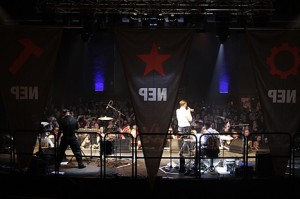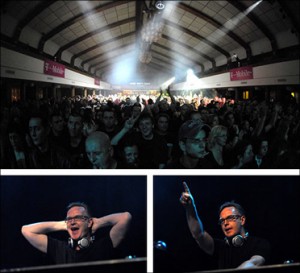 Depeche Mode's Andy Fletcher has revealed how psyched he is about jetting off for forthcoming DJ tour, which starts later this month. The long-time member of the synthpop group will kick off his journey on 29 January in Bucharest, Romania, before visiting countries such as the Philippines, Australia, Singapore, Indonesia and China up to 19 March. He will play a lot of new remixes, presumably from the new upcoming remix CD. On the Depeche Mode website, he said: "I am really excited to be coming to a lot of the places that Depeche didn't get to visit on the last tour."
Belgian fans need not worry about Fletch – as he's often known – leaving you out. He will hit your shores on 19 March to play at the Belzik Festival in Herve.
Here's the full schedule:
29 Jan – Ark Club, Bucharest, Romania
5 Feb – Crystal Hall, Kiev, Ukraine
6 Feb – Palladium, Odessa, Ukraine
16 Feb – City Hotel, Sydney, Australia
17 Feb – Room 608, Melbourne, Australia
18 Feb – Playground Weekender, Sydney, Australia
20 Feb – Syrup, Hobart, Australia
24 Feb – Republiq, Philippines, Manila
25 Feb – Kudeta, Singapore
26 Feb – X2, Jakarta, Indonesia
4 Mar – Star Live / DJ Mag Tour, Beijing, China
5 Mar – Eden, Seoul, Korea
19 Mar – Belzik Festival, Herve, Belgium
November 25, 2010 · Posted in
Uncategorized
·
Comments Off

on Laibach on tour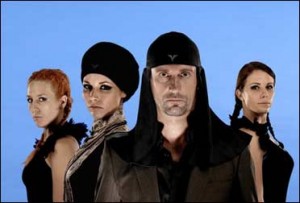 The dates for Laibach's December 2010 European tour have been confirmed. Laibach will play the "Laibach Revisted" programme which includes new interpretations of songs from the 80s (Boji, Smrt za Smrt, Drûava, Brat moj, Ti ki izzivaö, Nova Akropola, etc. …) and a selection of songs from other Laibach albums. The second part of the tour is expected in March 2011.
Tourdates:
03.12.2010 – Zadar – Arsenal – HR – LAIBACHKUNSTDERFUGE
04.12.2010 – Rijeka – Stereo – HR – Laibach Revisited
05.12.2010 – Zagreb – Cibona – HR – Festival program
06.12.2010 – Kosice – Kasarne – SK – Laibach Revisited
07.12.2010 – Bratislava – Majestic Music Club – SK – Laibach Revisited
08.12.2010 – Krakow – Kwadrat – PL – Laibach Revisited
09.12.2010 – Prague Archa Theatre – CZ – Laibach Revisited
10.12.2010 – Budapest – A38 – HU – Laibach Revisited
12.12.2010 – Munich Backstage – DE – Laibach Revisited
15.12.2010 – London Garage – UK – Laibach Revisited
16.12.2010 – Glasgow – Classic Grand – UK – Laibach Revisited
18.12.2010 – Antwerpen – TRIX XL (Bim fest) – BE – Festival program
26.12.2010 – Hannover – Capitol – DE – Festival program
27.12.2010 – Cologne – Theater am Tanzbrunnen – DE – Festival program
28.12.2010 – W¸rzburg – Posthalle – DE – Festival program
29.12.2010 – Berlin – Huxley's – DE – Festival program
04.02.2011 – Trieste – Slovensko Stalno Gledalisce – IT – Laibach Revisited
November 23, 2010 · Posted in
Uncategorized
·
Comments Off

on All facts on the new Covenant album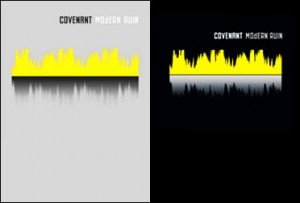 Last week we announced the official release date for Covenant's "Modern Ruin". Here are the full details on the two versions that will be released on January 17, 2011.
The band's 7th studio album will hold 11 tracks with another 7 to be added on the bonus disc included on the limited 2CD version of "Modern Ruin". Notice the presence of "Wir sind die Nacht" which is featured in the German movie with the same name playing in the cinemas right now.
The Limited edition comes with slightly different front cover artwork (see the right cover above), presented in a digipack.
Earlier this year Covenant released the "Lightbringer" EP featuring Necro Facility. Although the physical copy is almost sold out, you can download the 7-track EP on iTunes for not even 4 euro… (direct link to iTunes).
Perhaps you missed our interview with Covenant, read it here >>

Tracks CD1:
01 Modern Ruin
02 Lightbringer
03 Judge of my Domain
04 Dynamo Clock
05 Kairos
06 The Beauty and the Grace
07 Get on
08 Worlds Collide
09 In the Night
10 Beat the Noise
11 The Road
Tracks Bonus CD (Limited Edition only):
01 Wir sind die Nacht
02 Wir sind die Nacht (Oscar Holter remix)
03 Wir sind die Nacht (full instrumental)
04 Wir sind die Nacht (Henrik Baeckstroem remix)
05 Wir sind die Nacht (sample)
06 Ich war nichts (sample)
07 Wunder (sample)
And here are the dates for the 'Modern Ruin' Tour:
Not to forget that they are also playing at ElectriXmas in Sweden (Malmö) on the 18th of December
03.12.2010 RU – Ekaterinburg – Tele-Club
04.12.2010 RU – Moskau – Tochka
05.12.2010 RU – Volgograd – Club Zvezdny
10.12.2010 LT – Vilnius – Loftas
11.12.2010 RU – St. Petersburg – Glavclub
22.01.2011 F – Cannes – MJC Picaud (MIDEM)
04.02.2011 E – Madrid – Sala Heineken
05.02.2011 E – Barcelona – Sala Bikini
10.02.2011 I – Roma – Qube
11.02.2011 I – Vicenza – Totem
12.02.2011 I – Prato – Siddharta Club
24.02.2011 F – Paris – Le Divan du Monde
25.02.2011 B – Gent – 2. Rewind Festival
26.02.2011 NL – Amstelveen – P60
27.02.2011 NL – Enschede – Atak
14.05.2011 GR – Athens – Gagarin 205
17.07.2011 D – Koeln – Amphi Festival – Tanzbrunnen
November 19, 2010 · Posted in
Uncategorized
·
Comments Off

on Lowe on tour in the US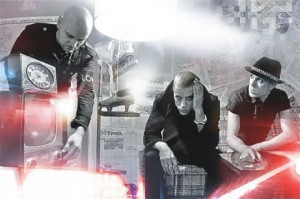 The synthpop trio Lowe has been asked to guest "The Real Radioshow" in New York City on November 22. The show is broadcasted live from Times Square, where Lowe will start their US tour. They will play new single "Breathe in Breathe out" from the upcoming album "Evolver" (2011).
Lowe have released several songs from the album digitally (see their web site).
After New York City, twelve more North American cities awaits the band that usually tours Eastern Europe.
November 17, 2010 · Posted in
Uncategorized
·
Comments Off

on Psyche tours with DAF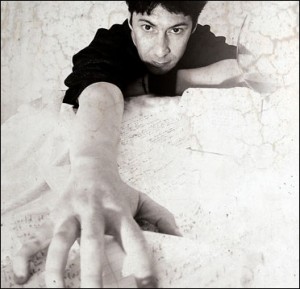 Following the release of "Re-Membering Dwayne" Psyche digs into the vaults again to celebrate 25 Years of "Insomnia Theatre". Expect a re-release of the original Canadian Edition of "Insomnia Theatre" as a remastered, repackaged double LP on VOD Records.
Also, the band will also support DAF on their German tour dates in March 2011 next to a few other dates; these "Nostalgia" dates are available below. And how could we miss this: Psyche has remixed Plastikmann on his upcoming "Arkives" compilation!
The "Nostalgia" Tour:
10. March – K17 – Berlin, Germany + DAF
11. March – MUSIKZENTRUM – Hannover, Germany + DAF
12. March – PARADOX – Ludwigsburg, Germany + DAF
17. – 18. June – SGA Festival – Stockholm, Sweden + DE/VISION and more…
26. – 28. August – PRAY SILENCE FESTIVAL – Lisbon, Portugal + CLAN OF XYMOX and more..