Laibach's N American tour commences on May 11 2015 – http://www.laibach.org/future-events
Support Laibach on Indiegogo: http://igg.me/at/laibach
Video directed and re-edited by Tomislav Gangl for Gangl Productions, 2015. Based on a video by Phillip Bussmann, originally created for the Düsseldorfer Schauspielhaus theatre production of Die Macht der Finsternis (Power of Darkness) by Leo Tolstoy (directed by Sebastian Baumgarten, 2012). See That My Grave Is Kept Clean features shots from Dziga Vertov's 'Enthusiasm', Maša Jazbec's 'First Blood', Laibach's concert in Križanke, Ljubljana, 2014 (filmed by RTV SLO), and Laibach's concert in Breda (NL), 2015 (filmed by Tomislav Gangl)
Laibach's See That My Grave Is Kept Clean (written by Blind Lemon Jefferson) is available on SPECTRE (Mute, 2014) and SPECTRE Deluxe Digital (Mute, 2015)
Order SPECTRE: http://spectre.laibach.org/spectre/
Laibach WTC store: http://wtc.laibach.org/
Digital Deluxe: http://smarturl.it/SpectreDLX
Deluxe CD: http://smarturl.it/SpectreDeluxeCD
CD: http://smarturl.it/spectreCD
LP: http://smarturl.it/spectreLP
iTunes: http://smarturl.it/spectreiTunes
http://www.laibach.org
http://ganglproduction.tumblr.com/
http://mute.com/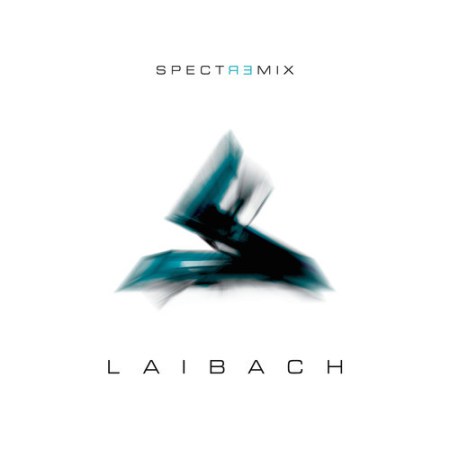 The Dettmann remix, you can listen to below, is taken from Laibach's forthcoming remix album "Spectremix" which is also part of digital deluxe edition of "Spectre". Both are out on 30th March 2015.
As well as Marcel Dettmann, SPECTREMIX will feature mixes from labelmates Diamond Version (aka Olaf Bender and Carsten Nicolai), Sandwell District's Function, longtime collaborator iTurk, Slovenian electro-pop band Torul, Scottish DJ and producer Alex Smoke, German DJ, producer, mastering engineer and co-founder of the Common Sense People event series, Konstantin Sibold and Slovenian producer, DJ and musician Gramatik.
Order SPECTRE: http://spectre.laibach.org/spectre/
Laibach tour dates: http://www.laibach.org/future-events
Laibach WTC store: http://wtc.laibach.org/
Deluxe CD: http://smarturl.it/SpectreDeluxeCD
CD: http://smarturl.it/spectreCD
LP: http://smarturl.it/spectreLP
iTunes: http://smarturl.it/spectreiTunes
SPECTRE TOUR
http://www.laibach.org/future-events
Video for No History was made by artist Vuk Jevremović, a big fan of Laibach. Vuk Jevremovic was born 1959 in Frankfurt am Main (Germany), but he spent his childhood in ex Jugoslavia. Following the family tradition, he studied Architecture at The Technical University Belgrade and graduated in 1984. After spending some time in the navy as a diver, he decided to dedicate his life to art: painting and drawing. He started exhibiting in 1986 and during the following years he was considered as a promising young artist in former Yugoslavia. He decided to move to Munich in 1991 where he studied at the academy of Fine Arts with professor Gerhard Berger. Later, he graduated as master student with professor Joseph Kosuth, 2002.
His inclusion into the animation world was due to a casual encounter with one renowned animator, Nedeljko Dragic, from Zagreb. He joined the animation course Dragic was giving and felt in love forever with the moving images. His first animation was based on a cheetah in motion, The Wind Subsides. That first film was shown all over the world, and it won 2 Grand Prix and 17 Awards. The next film, inspired by a R.M.Rilke's poem, Panther, was also successful. It won 15 international awards and came into final balloting for the Oscar award (1998) as best animation short.
Since then, his life has been linked to animation and he has continued to create short films: Diary (2000)Oscar qualified, Faces (2002), Quercus, (2003), The Wheel Turns (2005) , Close Your Eyes and Do Not Breathe (2006) ,Lux (2007) and Patience of the Memory (2009) Oscar qualified.
LYRICS
No history
No repent
No surrender
No descent
No commandments on the wall
No god, no rules to scare you all
I'm here to take you forwards
You gotta kill your stupid fears
You got your whole life
You'll need a sharp knife
Don't wait
Cut through the system's rules
Less is more for the fucking fools
If you wanna take the prize
You got a world to fight
Go on
Some rhythms must remain
Unbroken riots in reverse
You take the front line
I'll find a good rhyme
Get to it
Don't cycling to faking scores
The base is solid and in place
Just take the first cut
We'll get the time right
Don't wait
Use the wisdom of ancient sages
Call out for heroes
Who will be the creed
Of a new political faith
Use the language of misunderstanding
Disguise it
Occupy Wall Street
And judge the intentions of those we don't trust
TOUR DATES: http://www.laibach.org/future-events/
Eurovision is over now and Austria grabbed the top position, Holland as number two, and the home base of Stereoklang, Sweden, came in third – and perhaps by coincidence Laibach has released a new video from their new album called Eurovision

NEW ALBUM 'SPECTRE' OUT NOW
Buy now: http://spectre.laibach.org/order-spectre
Deluxe CD: http://smarturl.it/SpectreDeluxeCD
CD: http://smarturl.it/spectreCD
LP: http://smarturl.it/spectreLP
iTunes: http://smarturl.it/spectreiTunes
SPECTRE TOUR
http://www.laibach.org/future-events
Eurovision was filmed in the industrial area of Trbovlje (Slovenia), the home town of Laibach and nearby the Kum mountain. Parts of the video were also shot during the last winter ice cataclysm, when half of Slovenia was in a deep freeze for two weeks.
Directed by Rátneek
www.ratneek.com
JOIN LAIBACH ON THE SECOND LEG OF THE SPECTRE TOUR!
http://www.laibach.org/future-events
NEW ALBUM 'SPECTRE' OUT NOW
http://spectre.laibach.org/order-spec…
Deluxe CD: http://smarturl.it/SpectreDeluxeCD
CD: http://smarturl.it/spectreCD
LP: http://smarturl.it/spectreLP
iTunes: http://smarturl.it/spectreiTunes
DIAMOND VERSION:
http://diamondversion.info/
TOUR DATES:
02 April – Rome – Orion Club – IT
03 April – Milan – Live Club – IT
04 April – Frankfurt am Main – Mousontrum – DE
05 April – Dresden – Reithalle – DE
07 April – Berlin – Volksbühne – DE
08 April – Hamburg – Uebel & Gefährlich – DE
10 April – Malmö – Babel – SE
11 April – Rostock – Zwischenbau- DE
12 April – Poznań – C.K. Zamek – PL
13 April – Gdansk – B90 – PL
15 April – Wien – Arena – AT
16 April – Budapest – A38 – HU
17 April – Olomouc – S-Cube – CZ
18 April – Prague – Archa Theatre – CZ
09 May – Zagreb – Tvornica – HR
16 May – Ljubljana – Križanke – SLO
21 May – Sofia – Sofia Live Club – BG
22 May – Bucharest – The Silver Church – RO
23 May – Belgrade – Dom Omladine – RS
The Whistleblowers video
Directed by Morten Traavik
Produced by VFS Films and Traavik.Info
Video edit: Tomislav Gangl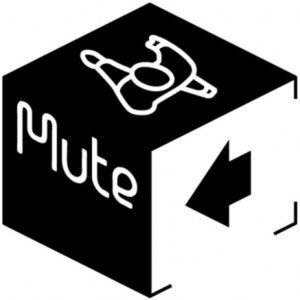 On 13-14 May, the British label Mute will host Short Circuit Electronic Music Festival at the Roundhouse in London. Performances and unique collaborations with the past as well as current and prospective Mute artists will be interspersed with discussions, workshops, screenings and installations to celebrate the Mutes successful and influential time as a label.
Program (more names will be added soon)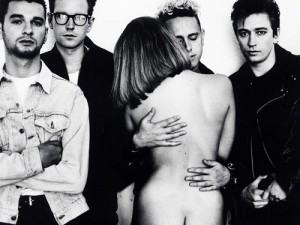 Friday, May 13
LIVE
RECOIL
Nitzer Ebb
RICHARD H. KIRK
CARTER TUTTI with Nik Void
NON
THE BALANESCU QUARTET
COIL
T. RAUMSCHMIERE
Thomas Fehlmann
THOMAS BRINKMANN
Komputer
DJs
DANIEL MILLER
___________________________________
Saturday, May 14
LIVE
Erasure AND SPECIAL GUEST
The Residents
Laibach
LIAR
Alison Moyet (SPECIAL GUEST)
S.C.U.M
POPPY AND THE Jezebel
SFT AND MIRA Calix
BIG DEAL
JAMES BROOKS
Peter Gregson
DJ
DANNY BRIOTTET
Irmina SCHMIDT AND Kumo play The Sound Of Can – CAN ARCHIVE SPECIAL
FILM
MARK STEWART 'ON / OFF' (2009)
AN EXCLUSIVE NICK CAVE & THE BAD SEEDS FILM BY Iain Forsyth and Jane Pollard
WITH MORE "To be announced
CALL
GARETH JONES ON Producing MUTE ARTISTS
STEFAN BETKE (AKA POLE) 'An Introduction
NTO THE SCIENCE OF MASTERING '
PLUS MORE "To be announced
INSTALLATIONS – 13 & May 14
SCHNEIDER BEURO
Flies, GUYS AND CHOIR
FELIX'S MACHINES
Mute founded by Daniel Miller in 1978 and has since signed now world-famous artists such as Depeche Mode, Nick Cave & The Bad Seeds, Goldfrapp, Erasure and Moby as well as new talents that Yeasayer and soon the album in question Josh T. Pearson.
Whilst maintaining a firmly eclectic roster, from the earliest days of The Normal, Fad Gadget and DAF through to the techno era with artists such as Plastikman / Richie Hawtin and Speedy J, and to the present day with hybrid electronic artists such as Yeasayer and S.C.U.M, the label has always been a champion of electronic music.
Mute also looks after a catalogue of seminal electronic artists such as Can, Throbbing Gristle, Cabaret Voltaire and Kraftwerk.
Short Circuit pays tribute to the key Pioneers of Electronic Music, recent festivals have hosted performances from artists such as the BBC Radiophonic Workshop, Holger Czukay, John Foxx, Jeff Mills and Gavin Bryars.
Tickets for the Mutes festival days in London are available here. www.roundhouse.org.uk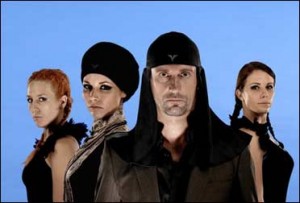 The dates for Laibach's December 2010 European tour have been confirmed. Laibach will play the "Laibach Revisted" programme which includes new interpretations of songs from the 80s (Boji, Smrt za Smrt, Drûava, Brat moj, Ti ki izzivaö, Nova Akropola, etc. …) and a selection of songs from other Laibach albums. The second part of the tour is expected in March 2011.
Tourdates:
03.12.2010 – Zadar – Arsenal – HR – LAIBACHKUNSTDERFUGE
04.12.2010 – Rijeka – Stereo – HR – Laibach Revisited
05.12.2010 – Zagreb – Cibona – HR – Festival program
06.12.2010 – Kosice – Kasarne – SK – Laibach Revisited
07.12.2010 – Bratislava – Majestic Music Club – SK – Laibach Revisited
08.12.2010 – Krakow – Kwadrat – PL – Laibach Revisited
09.12.2010 – Prague Archa Theatre – CZ – Laibach Revisited
10.12.2010 – Budapest – A38 – HU – Laibach Revisited
12.12.2010 – Munich Backstage – DE – Laibach Revisited
15.12.2010 – London Garage – UK – Laibach Revisited
16.12.2010 – Glasgow – Classic Grand – UK – Laibach Revisited
18.12.2010 – Antwerpen – TRIX XL (Bim fest) – BE – Festival program
26.12.2010 – Hannover – Capitol – DE – Festival program
27.12.2010 – Cologne – Theater am Tanzbrunnen – DE – Festival program
28.12.2010 – W¸rzburg – Posthalle – DE – Festival program
29.12.2010 – Berlin – Huxley's – DE – Festival program
04.02.2011 – Trieste – Slovensko Stalno Gledalisce – IT – Laibach Revisited
BIMFEST 2010 welcomes Laibach and DAF
For its 9th edition of the BIMFEST (taking place on December 18), BodyBeats Productions finally got hold of Laibach who canceled the last time, and of DAF, who returned with one of the most expensive songs in history of electronic music. As far as Laibach is concerned, the band will be bringing a 'best of' set.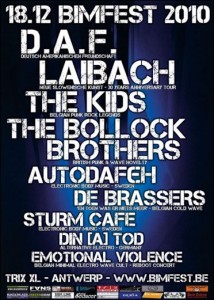 Also invited to this usually very family friendly festival are the Belgian punk legends 'There will be no next time' The Kids, cold-wavers De Brassers and the rebooted minimal electro heads Emotional Violence. Next to them, you may expect the British punkrock/new-wave band The Bollock Brothers, Swedish old school EBM acts Autodafeh and Sturm Café and the Berliner electro-rockers Din[a]tod.
Tickets are €30 (before October 1st) / € 35 (from October 1st on) or €40 at the doors. Tickets and more info can be found at www.bimfest.be .

The Palac Sztuki museum of modern art in Lodz has finally released the catalogue of the Laibach exhibition held in the museum from May 26th until the end of August 2009. The full colour 200 pages catalogue "Ausstellung Labach Kunst Rekapitulacja / Recapitulation 2009" includes selected Laibach visual works from the end of 1970 until today, and separately presents works and installations from the Lodz exhibition. The catalogue also includes the most important manifestos and other Laibach texts, as well as rare photos and documents from the exhibition opening. It presents nine essays, authored by Wiktor Skok, Taras Kermauner, Lev Kreft, Slavoj Zizek, Ales Erjavec, Alexei Monroe, and Eda Cufer. All texts are published in both Polish and English. (…)
Well half the Laiback concert was OK – that is the second half when they returned to their old songs rather than performing their new stuff. Their new songs are not catchy enough and they take themselves too seriously – so remain with your back catalogue next time you visit Malmoe. Grendel did an OK impression, although their songs to sound the same when you've listened to two or three LOL. Finally I must say OneTwo is a joke and can´t understand what they are doing at a gig like this, apart from their legacy with Alpha Ville – crap.
ElectriXmas was an OK event this year, but lacking one or two of the really big names to round the evening off with, better luck next time. below a couple of snapshots from the event: