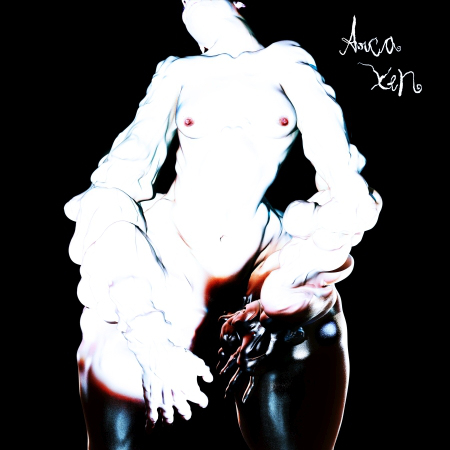 Xen is the latest in a line of uncompromising, forward-thinking releases from the 24 year old Venezuelan artist – aka Alejandro Ghersi – who first started turning heads with his Baron Libre, Stretch 1 and Stretch 2 EPs in 2012, before further wowing with his work on FKA twigs's EP1 (and then subsequent work this year's LP1), Kanye West's Yeezus and his own blistering &&&&& mixtape the following year.
Xen will be available on CD, LP, limited LP edition with bonus 10″ and download, and features stunning artwork from long time Arca visual collaborator Jesse Kanda. A limited edition vinyl format will also be available. Limited to just 500 copies, this special format will be hand-numbered and sealed in black PVC and will also include a bonus 10" record of unreleased Arca material that won't be available anywhere else, continuing Arca's tradition of producing highly sought-after vinyl recordings (the recent vinyl version of his &&&&& mixtape sold out within days of going on sale).
Meanwhile, Arca is set to perform a series of North American dates later this month. Tickets for all shows are on sale now, with UK and European shows due to be announced later this year.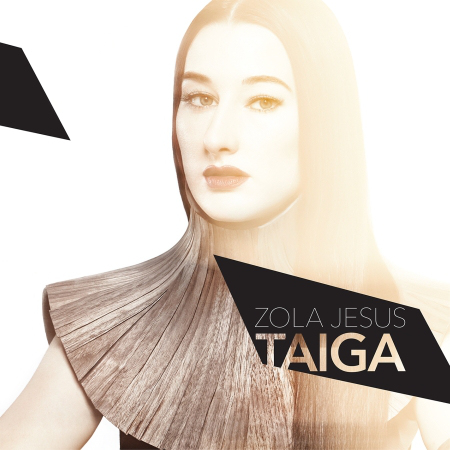 Nika is the sole singer and songwriter behind Zola Jesus' many creative incarnations. Written on Vashon Island, WA and co-produced in Los Angeles, CA by Dean Hurley, Taiga follows the widely celebrated albums, Versions (2013) and Conatus (2011). This is Nika's fourth full-length album release and the first single from the forthcoming 11-track album is 'Dangerous Days'.
In regards to the album title, Nika explains, "Taiga is the Russian name for the boreal forest. For me it feels very alive… very expansive. It represents a feral, untapped world that could happily exist without us. There are taiga forests in Northern Wisconsin where I was raised, and also in Russia where my ancestors are from, so it also feels very native."
Liberated in the present and connected to the past, this album is a transition for Zola Jesus. Masterful layers of composition are bathed in familiar atmospheric vocals, but a new sensibility is deeply present. Taiga is at once challenging and accessible, and is undeniably branded with what Nika terms a "piercing ambition." Such encompassing purpose, she explains, would be impossible without a newfound sense of artistic self. The album is a declaration of that purpose; one faced with jarring clarity in both its content and production. Nika summates, "For me, it feels like my true debut, because it is the first time I have felt so open and liberated."
"On Leaving The Kingdom" is taken from Land Observations' upcoming album "The Grand Tour" – released on Mute on 28/29 July.
Directed by Phil Coy.
Land Observations Online:
Facebook: facebook.com/landobservation
Twitter: twitter.com/LandObservation
Website: landobservations.com/
Instagram: instagram.com/landobservations#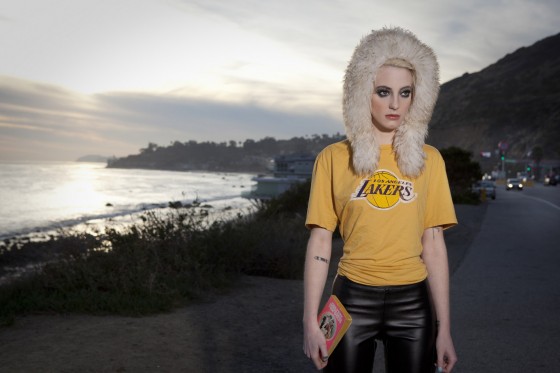 Rilean Pictures
Directed, Shot and Edited by Juan Iglesias
Producers – Jonathan Saba and Juan Iglesias
Featuring – Brenda King and Monroe
Crew – Alex Wallman
Additional Cast – Dean Chekvala, Xavier Wilson, Ryan Patterson, Myles Hendrik, Daniel S. Muller, Jonathan Saba, and Alex Wallman
Special Thanks To – Wulf Anderson, Clementine Goldszal, Ben Jeans Houghton, Eric Koretz, Ana Calderon, Michell Newman, Candince Ouaknine and Katrina Palandri
'Absisto' is taken from Cold Specks' forthcoming album 'Neuroplasticity' – out on Mute on 25/26 August.
Pre-Order 'Neuroplasticity' here: iTunes: smarturl.it/NeuroPiTunes
CD: smarturl.it/NPCD
LP: smarturl.it/NPLP
Filmed on location in Canada, directed by Ian Pons Jewell.
Cold Specks online:
Website: coldspecks.com/
Facebook: facebook.com/ColdSpecks
Twitter: twitter.com/coldspecks
Youtube: youtube.com/user/ColdSpecks
Instagram: instagram.com/coldspecksofficial
Soundcloud: soundcloud.com/coldspecks
Taken from the new Maps album 'Vicissitude' – Out Now!
Signed Edition (receive 9 bonus MP3s & audio parts to create your own Maps remixes) – bit.ly/112Ki5M
iTunes – smarturl.it/vicissitudeitunes
Standard CD – smarturl.it/vicissitudecd
Vinyl – smarturl.it/vicissitudelp
Video directed by Alan Masferrer
facebook.com/mapsmusic
twitter.com/thisismaps
soundcloud.com/thisismaps
thisismaps.com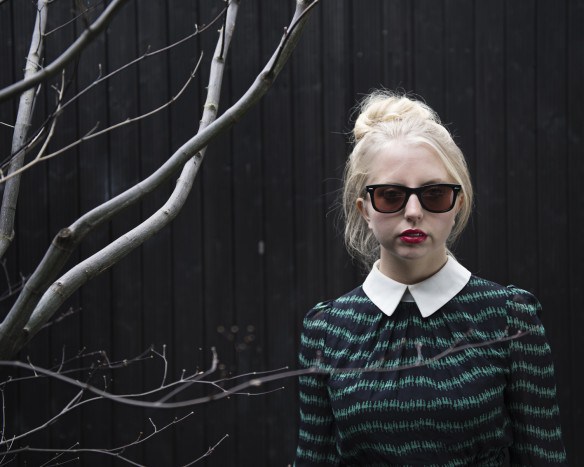 Learn more on Polly here >>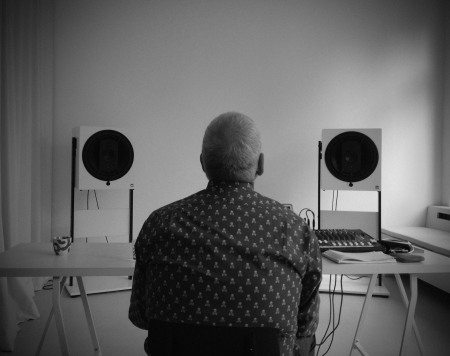 Mute will release a 4 track EP by Daniel Miller with technoid sound. It will be released on 12″ & download and include a remix by Depeche Mode's Martin Gore.
Mute Records founder and electronic music legend Daniel Miller talks modular synths and demos his own system at LEAF 2013.
4:25 What was your first synth?
6:24 Current resurgence of modular synths
11:00 Modular synth demonstration
Featured track: The Normal 'T.V.O.D' (Mute Records)
Buy on iTunes: http://ow.ly/t6kwT
More info on LEAF :: http://ow.ly/t1Y9O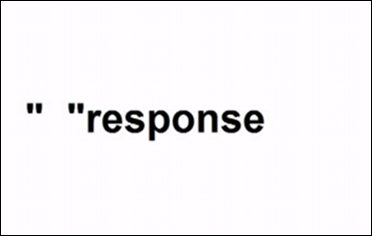 Out on November 4th is a double download Mute label tribute compilation album "MuteResponse". Released as a double compilation download album by NominalMusics, "MuteResponse" will include 22 tracks from a range of artists who have been influenced by this pioneering imprint. The album includes contributions from producer Gareth Jones, D-R-U-N-K (Oly Grasset), Simon Fisher Turner collaborator Espen J. Jörgensen and Vic Twenty next to material from other bands.
"MuteResponse" was compiled by music journalist and Mute fan Mat Smith to coincide with the 10th anniversary of his 'Documentary Evidence' website. Says Mat: "I wanted to find a way of highlighting just how important Mute has been for electronic music. It would have been really easy to ask for straight cover versions of Mute's best moments but I really wanted to find a way of capturing the essence of what the label means to people instead. In the end I did agree to one cover version being included (MO75's instrumental take on Depeche Mode's 'See You'). It's a real mixture of dark and light, which was one of the things I really wanted to showcase."
The compilations consist of exclusive tracks created just for the albums, unreleased tracks and tracks from recent releases that suited the theme of the project. The album will be released through Bandcamp on 4 November 2013 and will include alternative artwork from some of the contributors to the project as well as Simone Grant, who designed the first sleeves for Mute, and Olivia Louvel. "MuteResponse" was mastered by Chris Sharp (Concretism).
Tracklist:MuteResponse #1
Espen J. Jörgensen & Rupert Lally – Clues In The Rain
D-R-U-N-K – Ghetto
Photostat Machine – Inside #9
Andy Clark & Jay Mass – Tacet
Abominus – Tinnitus v2
Jonteknik – Vincent
Crown Estate – East Anglia
Treza – Noizy Zion
Vic Twenty – Christmas In Korea (New Year In Japan)
Simplicity Is Beauty – The Agitator
The SFTs – The Stairs

MuteResponse #2

Gareth Jones – Summer Solstice 2013
Teknique – Face The Reality (Remix)
MO75 – See You (Instrumental)
Analog Angel – The Temple
Procedure – Isbjörn
Komabase – Expectations
Security – Breedophile (Documentary Evidence Mix) 8. Fatal Casualties – Glas
Thee Balancer – Reorder Reality
The Elixirists – Backmask
ManMaas – Guar