"Go (Blank Sea)" is taken from Zola Jesus' new album, TAIGA, which is out now. The video was recorded live at Webster Hall in New York City on October 19th, 2014.
Director: Mark Zemel (little-tv.com)
Editor: Jorge Duran
Camera: Nathan Lynch & Mark Zemel
Sound Engineer and Mix: Jeff Curtin
2014 & 2015 TOUR DATES (zolajesus.com/tour.html)
Nov 11th / Berghain / Berlin, DE
Nov 12th / Uebel & Gefährlich / Hamburg, DE
Nov 13th / Zoom / Frankfurt, DE
Nov 14th / Botanique/Orangerie / Brussels, BE
Nov 15th / Melkweg / Amsterdam, NL
Nov 18th / Koko / London, UK
Jan 8th / Neptune / Seattle, WA
Jan 9th / Mississippi / Portland, OR
Jan 10th / VENUE/ Vancouver, BC
Jan 12th / Urban Lounge / Salt Lake City, UT
Jan 13th / Bluebird Theater / Denver, CO
Jan 14th / The Granada Theatre / Lawrence, KS
Jan 15th / Cedar Cultural Center / Minneapolis, MN
Jan 16th / Tomorrow Never Knows Festival / Chicago, IL
Jan 17th / The Ready Room / St. Louis, MO
Jan 19th / The Loving Touch / Ferndale, MI
Jan 20th / Skully's / Columbus, OH
Jan 22nd / The Drake / Toronto, ON
Jan 23rd / Phi Centre / Montreal, QC
Jan 24th / Fete Ballroom / Providence, RI
Jan 27th / Union Transfer / Philadelphia, PA
Jan 28th / Ottobar / Baltimore, MD
Jan 29th / Black Cat / Washington, D.C.
Jan 30th / Motorco Music Hall / Durham, NC
Jan 31st / Terminal West / Atlanta, GA
Feb 2nd / Fitzgerald's / Houston, TX
Feb 3rd / The Mohawk / Austin, TX
Feb 4th / The Loft / Dallas, TX
Feb 6th / The Crescent Ballroom / Phoenix, AZ
BUY TAIGA HERE:
Digital- found.ee/taigadigital
CD- found.ee/taigacd
LP- found.ee/taigalp
Marbled LP- found.ee/TaigaMarbled
Website: zolajesus.com/
Twitter: twitter.com/ZOLAJESUS
Facebook:facebook.com/zolajesusofficial
Soundcloud: soundcloud.com/zolajesus
Instagram: instagram.com/zolajesus
Tumblr: zolajesus.tumblr.com/
Youtube: youtube.com/user/ZolaJesus
Spotify: open.spotify.com/artist/78OKNrjc3BvniYTqvpOp6P
Here is a very serious review and sound demo of the Dirty Electronics Mute Synth I, a handheld noise synth with a twist … or tilt. More info below. Subscribe: http://www.youtube.com/subscription_c…
The Mute Synth is controlled by bridging connections with your fingers. It's a weirdly fun noise maker and I'm looking forward to the Mute Synth II, which is just around the corner. What do you think?
Official Websites:
http://dirtyelectronics.org
http://www.mutebank.co.uk
The Dirty Electronics Mute Synth II (MSII), is a hand-held synth and sequencer designed in collaboration with the designer and writer, Adrian Shaughnessy. The MSII follows the first Dirty Electronics Mute Synth (MSI), originally created for the legendary Short Circuit presents Mute event at the Roundhouse in 2011.
MSII's elegant design and focus on usability pushes through a pick-up-and-play approach, with switches and knobs, in conjunction with the touch controls inherent in the MSI, to enable complex and infinite rhythms and sounds to be created simply.
Mute Synth II comes with a selection of works created using the synth by artists associated with Dirty Electronics and Mute.
Mute Synth II is available to pre-order now from: http://www.mutebank.co.uk/mutebank/3J…
http://mute.com/
http://www.dirtyelectronics.org/
Features:
Designer circuit board
Noise generator
Feedback
Oscillator
Wave-shaping
Buffered output
Sequencer
Touch and pot control
Mini patchbay
Headphone/line output
Mute Synth II comes with a selection of works using the synth, by artists associated with Dirty Electronics and Mute. The CD features Chris Carter (Throbbing Gristle / Carter Tutti Void), Simon Fisher Turner, Dominic Butler (Bronze Teeth / Factory Floor), Kidanevil, Dirty Electronics and more.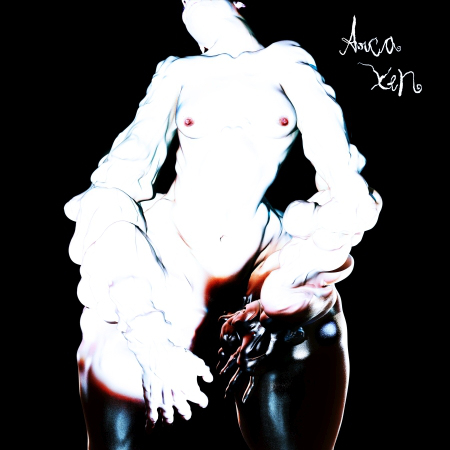 Xen is the latest in a line of uncompromising, forward-thinking releases from the 24 year old Venezuelan artist – aka Alejandro Ghersi – who first started turning heads with his Baron Libre, Stretch 1 and Stretch 2 EPs in 2012, before further wowing with his work on FKA twigs's EP1 (and then subsequent work this year's LP1), Kanye West's Yeezus and his own blistering &&&&& mixtape the following year.
Xen will be available on CD, LP, limited LP edition with bonus 10″ and download, and features stunning artwork from long time Arca visual collaborator Jesse Kanda. A limited edition vinyl format will also be available. Limited to just 500 copies, this special format will be hand-numbered and sealed in black PVC and will also include a bonus 10" record of unreleased Arca material that won't be available anywhere else, continuing Arca's tradition of producing highly sought-after vinyl recordings (the recent vinyl version of his &&&&& mixtape sold out within days of going on sale).
Meanwhile, Arca is set to perform a series of North American dates later this month. Tickets for all shows are on sale now, with UK and European shows due to be announced later this year.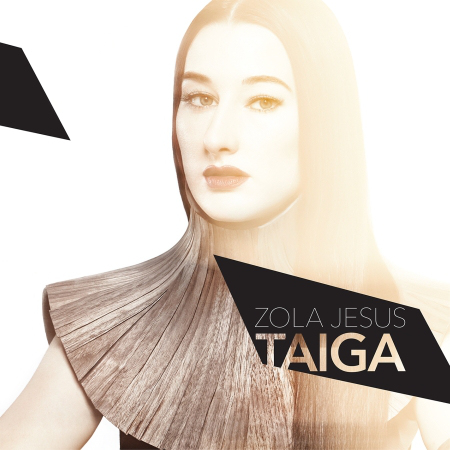 Nika is the sole singer and songwriter behind Zola Jesus' many creative incarnations. Written on Vashon Island, WA and co-produced in Los Angeles, CA by Dean Hurley, Taiga follows the widely celebrated albums, Versions (2013) and Conatus (2011). This is Nika's fourth full-length album release and the first single from the forthcoming 11-track album is 'Dangerous Days'.
In regards to the album title, Nika explains, "Taiga is the Russian name for the boreal forest. For me it feels very alive… very expansive. It represents a feral, untapped world that could happily exist without us. There are taiga forests in Northern Wisconsin where I was raised, and also in Russia where my ancestors are from, so it also feels very native."
Liberated in the present and connected to the past, this album is a transition for Zola Jesus. Masterful layers of composition are bathed in familiar atmospheric vocals, but a new sensibility is deeply present. Taiga is at once challenging and accessible, and is undeniably branded with what Nika terms a "piercing ambition." Such encompassing purpose, she explains, would be impossible without a newfound sense of artistic self. The album is a declaration of that purpose; one faced with jarring clarity in both its content and production. Nika summates, "For me, it feels like my true debut, because it is the first time I have felt so open and liberated."
"On Leaving The Kingdom" is taken from Land Observations' upcoming album "The Grand Tour" – released on Mute on 28/29 July.
Directed by Phil Coy.
Land Observations Online:
Facebook: facebook.com/landobservation
Twitter: twitter.com/LandObservation
Website: landobservations.com/
Instagram: instagram.com/landobservations#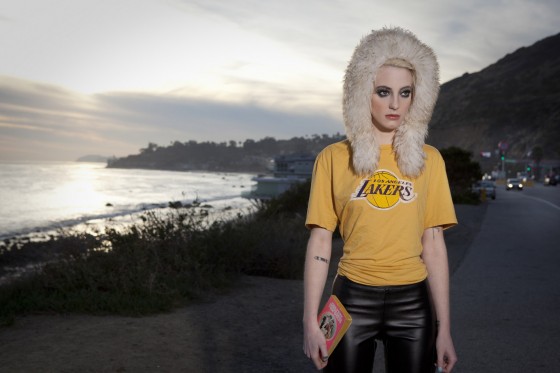 Rilean Pictures
Directed, Shot and Edited by Juan Iglesias
Producers – Jonathan Saba and Juan Iglesias
Featuring – Brenda King and Monroe
Crew – Alex Wallman
Additional Cast – Dean Chekvala, Xavier Wilson, Ryan Patterson, Myles Hendrik, Daniel S. Muller, Jonathan Saba, and Alex Wallman
Special Thanks To – Wulf Anderson, Clementine Goldszal, Ben Jeans Houghton, Eric Koretz, Ana Calderon, Michell Newman, Candince Ouaknine and Katrina Palandri
'Absisto' is taken from Cold Specks' forthcoming album 'Neuroplasticity' – out on Mute on 25/26 August.
Pre-Order 'Neuroplasticity' here: iTunes: smarturl.it/NeuroPiTunes
CD: smarturl.it/NPCD
LP: smarturl.it/NPLP
Filmed on location in Canada, directed by Ian Pons Jewell.
Cold Specks online:
Website: coldspecks.com/
Facebook: facebook.com/ColdSpecks
Twitter: twitter.com/coldspecks
Youtube: youtube.com/user/ColdSpecks
Instagram: instagram.com/coldspecksofficial
Soundcloud: soundcloud.com/coldspecks
Taken from the new Maps album 'Vicissitude' – Out Now!
Signed Edition (receive 9 bonus MP3s & audio parts to create your own Maps remixes) – bit.ly/112Ki5M
iTunes – smarturl.it/vicissitudeitunes
Standard CD – smarturl.it/vicissitudecd
Vinyl – smarturl.it/vicissitudelp
Video directed by Alan Masferrer
facebook.com/mapsmusic
twitter.com/thisismaps
soundcloud.com/thisismaps
thisismaps.com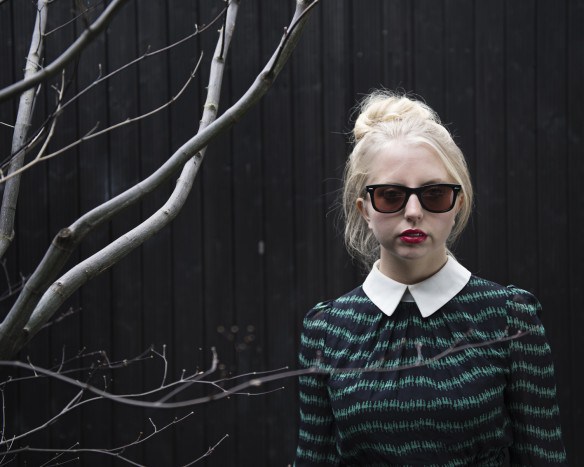 Learn more on Polly here >>