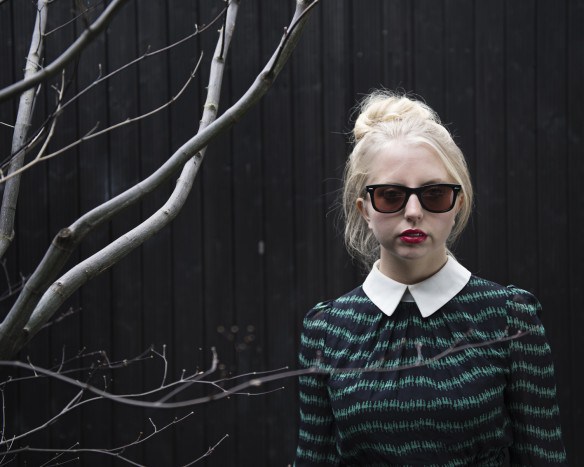 Learn more on Polly here >>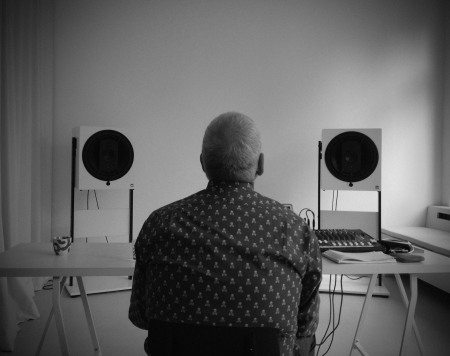 Mute will release a 4 track EP by Daniel Miller with technoid sound. It will be released on 12″ & download and include a remix by Depeche Mode's Martin Gore.
Mute Records founder and electronic music legend Daniel Miller talks modular synths and demos his own system at LEAF 2013.
4:25 What was your first synth?
6:24 Current resurgence of modular synths
11:00 Modular synth demonstration
Featured track: The Normal 'T.V.O.D' (Mute Records)
Buy on iTunes: http://ow.ly/t6kwT
More info on LEAF :: http://ow.ly/t1Y9O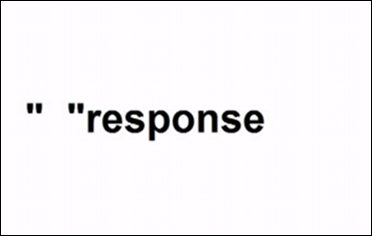 Out on November 4th is a double download Mute label tribute compilation album "MuteResponse". Released as a double compilation download album by NominalMusics, "MuteResponse" will include 22 tracks from a range of artists who have been influenced by this pioneering imprint. The album includes contributions from producer Gareth Jones, D-R-U-N-K (Oly Grasset), Simon Fisher Turner collaborator Espen J. Jörgensen and Vic Twenty next to material from other bands.
"MuteResponse" was compiled by music journalist and Mute fan Mat Smith to coincide with the 10th anniversary of his 'Documentary Evidence' website. Says Mat: "I wanted to find a way of highlighting just how important Mute has been for electronic music. It would have been really easy to ask for straight cover versions of Mute's best moments but I really wanted to find a way of capturing the essence of what the label means to people instead. In the end I did agree to one cover version being included (MO75's instrumental take on Depeche Mode's 'See You'). It's a real mixture of dark and light, which was one of the things I really wanted to showcase."
The compilations consist of exclusive tracks created just for the albums, unreleased tracks and tracks from recent releases that suited the theme of the project. The album will be released through Bandcamp on 4 November 2013 and will include alternative artwork from some of the contributors to the project as well as Simone Grant, who designed the first sleeves for Mute, and Olivia Louvel. "MuteResponse" was mastered by Chris Sharp (Concretism).
Tracklist:MuteResponse #1
Espen J. Jörgensen & Rupert Lally – Clues In The Rain
D-R-U-N-K – Ghetto
Photostat Machine – Inside #9
Andy Clark & Jay Mass – Tacet
Abominus – Tinnitus v2
Jonteknik – Vincent
Crown Estate – East Anglia
Treza – Noizy Zion
Vic Twenty – Christmas In Korea (New Year In Japan)
Simplicity Is Beauty – The Agitator
The SFTs – The Stairs

MuteResponse #2

Gareth Jones – Summer Solstice 2013
Teknique – Face The Reality (Remix)
MO75 – See You (Instrumental)
Analog Angel – The Temple
Procedure – Isbjörn
Komabase – Expectations
Security – Breedophile (Documentary Evidence Mix) 8. Fatal Casualties – Glas
Thee Balancer – Reorder Reality
The Elixirists – Backmask
ManMaas – Guar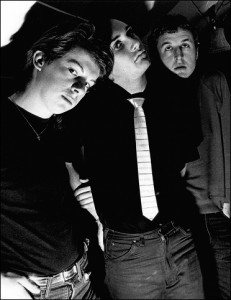 Mute announce a series of Cabaret Voltaire releases, starting with the vinyl issue of Cabaret Voltaire's 1981 album "Red Mecca" out on 22 July 2013. Remastered and available here on vinyl for the first time since Mute's reissue in 1990, Red Mecca features the line up of Richard H Kirk, Stephen Mallinder and Chris Watson, and is Cabaret Voltaire's third album, and the final full album with co-founder Chris Watson.
Red Mecca was remastered by mastering engineer extraordinaire Stefan Betke (Pole), who also works with Third Ear, Minus, Wagon Repair, Uncanny Valley, Ornaments, BPitch Control, K7 and mastered the VCMG project for Martin Gore and Vince Clarke.
The series of Cabaret Voltaire releases will continue with a box set release on vinyl and CD in the autumn. "#8385 (Collected Works 1983 – 1985)" will collate four of the Cabs' classic mid-period releases, remastered – "The Crackdown" (1983), "Micro-Phonies" (1984), "Drinking Gasoline" (1985) and "The Covenant, The Sword and the Arm of the Lord" (1985) – alongside bonus CDs and DVDs.
In early 2014 "#7885 (Electro Punk to Techno Pop 1978 – 1985)" will compile for the first time, both periods of Cabaret Voltaire together on one release.
Via SL Mag
Here's another video plucked from the Future Music archive, filmed in Early 2006. Here we get an insight in to the way producer legend Arthur Baker was working and why the Roland Space Echo is one of his favourite bits of kit. Plus a sneaky look around Mute Records old London studio.
Yesterday evening Mute label boss Daniel Miller was honored with the Pioneer Award at the AIM Awards 2012. AIM (short for Association of Independent Music) is a trade body established in 1999 to provide a collective voice for the UK's independent music industry, each year they offer 15 awards.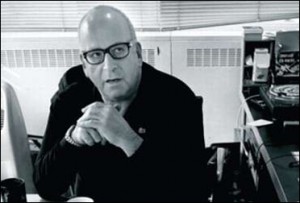 With the Pioneer Award the AIM wants to recognize the visionary independent label founder. This year's ceremony was be held at The Brewery in the heart of East London. The awards was hosted by BBC Radio 1's Huw Stephens and 6Music's Steve Lamacq.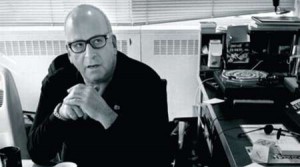 DM ARP 2600 Drums is a free Live Pack consisting of 8 Ableton Drum Racks and 150 original analog percussion sounds sampled from Daniel Miller's own ARP 2600 modular synthesizer. Extensive controls for real-time sound tweaking and bonus sequence clips are included.
Beginning with his now-classic "Warm Leatherette/T.V.O.D." single (as The Normal), Daniel Miller and the Mute label have been at the cutting-edge of electronic music for almost 35 years. Singular artists such as DAF, Fad Gadget, Depeche Mode, and Erasure began their careers at Mute and pioneers such as Can and Cabaret Voltaire enjoy their canonical status in no small part thanks to Daniel Miller's expert curatorship of their archives.
Ever the inquisitive experimentalist, Daniel Miller continues to produce with a finely honed ear, merging the best of analog synthesis with new music technology that provides the creative immediacy he demands. Made in collaboration with the Flatpack sound design team, DM ARP 2600 Drums delivers a large selection of drum and percussion patches created with Daniel Miller's own ARP 2600 modular analog synthesizer. Carefully sampled and programmed, this free Live Pack delivers Drum Rack Instruments with Daniel Miller's characteristic touch.
DM ARP 2600 Drums includes Macro controls to quickly and intuitively alter the overall sound of each kit as well as individual characteristics of the kick and snare sounds. Further customization of individual sounds as well as of effects and presets can be accessed via the Drum Rack's Chain and Device buttons. A detailed walk-through of all the customization options can be accessed via Help View in Live's main menu.
Dirty Electronics Mute Synth custom modified by A.S.M.O. for Daniel Miller (The Normal / Mute Records).
Touch panels hardwired to pots and switches, 3 LFOs, one for each oscillator and feedback.
Low / band pass resonant filter with external voltage control input, self oscillates at full resonance.
Panel is covered in (warm) leatherette, nice!
Europe had it's 2 Days Of Mute and now New York City will have FGFt, a three-part project series in homage to Frank Tovey – founder of the 1970s/1980s British electronic group Fad Gadget. FGFt will mark the 10 year anniversary of the pioneer's death. Fad Gadget was Mute's first signing in 1979, and an enormous influence on a whole host of electronic artists. Summoning a diverse group of artists and musicians who have been both directly and indirectly influenced by Tovey, the series will take place from March 1st through to April 8th, 2012 featuring a group exhibition, live music performances, and a film screening. All events are free and open to the public.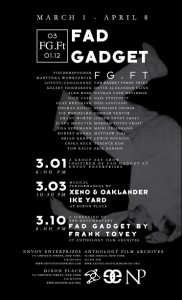 March 1st – Group Exhibition Opening – envoy enterprises
March 3rd – Live Performances – Dixon Place
March 10th – "Fad Gadget by Frank Tovey" film screening – Anthology Film Archives
FGFt was inspired in 2010 by the film "Fad Gadget by Frank Tovey", a documentary produced by the Frank Tovey Estate and Mute, and directed by Frank's son, Morgan Tovey Frost.
The group exhibition, on view at envoy enterprises from March 1st through April 8th, will feature new work inspired by Frank Tovey and specifically made for FGFt, including works by Olaf Breuning, Kelsey Henderson, Erika Keck, Robert Knoke, Terence Koh, Alex Rose, Desi Santiago, Matt Sims, Liz Wendelbo, Granth Worth, Una Szeemann, and Fischerspooner.
The opening reception is on March 1st from 6-8pm. On March 3 at 10:30pm, Xeno & Oaklander and Ike Yard will each give live performances at Dixon Place as part of the music program. Additionally, "Fad Gadget by Frank Tovey" will make it's US premiere at Anthology Film Archives on March 10th at 8:00pm, alongside short films from artists in the exhibition.
Here's the complete list of participating artist: Matthew Sims, Martynka Wawrzyniak, Erik Hanson, Slava Mogutin, Una Szeemann, Olaf Breuning, Stephanie Snider, David Flinn, Kelsey Henderson, Grant Worth, Nathan Cash Davidson, Alex Rose, Liz Wendelbo, Brian Kenny, Terence Koh, Nick Cash, Gail Stoicheff, Desi Santiago, Robert Knoke, Erika Keck, Micky Pellerano, Thomas Dozol, Conrad Ventur, Edwin Pouncey, Lovett/Codagnone, Fischerspooner, Morgan Tovey Frost, Xeno & Oaklander, Ike Yard.
Mute was founded by Daniel Miller in 1978, and since then has signed and developed some of the world's most influential recording artists – including Nick Cave & The Bad Seeds, Depeche Mode, Yazoo, Goldfrapp and Erasure – and become home to a crop of emerging talent and recent signings including Beth Jeans Houghton & The Hooves Of Destiny, Apparat and S.C.U.M. Whilst maintaining a firmly eclectic roster, from the earliest days of The Normal, Fad Gadget and DAF through to the techno era with artists such as Plastikman / Richie Hawtin and Speedy J, and to the present day artists such as Yeasayer, Josh T. Pearson and Liars. Mute also looks after a catalogue of artists such as Can, Cabaret Voltaire, and The Residents.
Fad Gadget – Collapsing New People