Mute tribute compilation album "MuteResponse"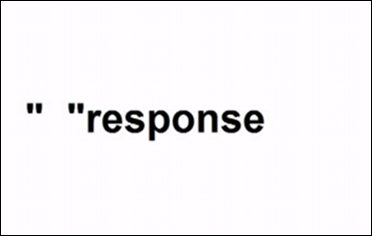 Out on November 4th is a double download Mute label tribute compilation album "MuteResponse". Released as a double compilation download album by NominalMusics, "MuteResponse" will include 22 tracks from a range of artists who have been influenced by this pioneering imprint. The album includes contributions from producer Gareth Jones, D-R-U-N-K (Oly Grasset), Simon Fisher Turner collaborator Espen J. Jörgensen and Vic Twenty next to material from other bands.

"MuteResponse" was compiled by music journalist and Mute fan Mat Smith to coincide with the 10th anniversary of his 'Documentary Evidence' website. Says Mat: "I wanted to find a way of highlighting just how important Mute has been for electronic music. It would have been really easy to ask for straight cover versions of Mute's best moments but I really wanted to find a way of capturing the essence of what the label means to people instead. In the end I did agree to one cover version being included (MO75's instrumental take on Depeche Mode's 'See You'). It's a real mixture of dark and light, which was one of the things I really wanted to showcase."
The compilations consist of exclusive tracks created just for the albums, unreleased tracks and tracks from recent releases that suited the theme of the project. The album will be released through Bandcamp on 4 November 2013 and will include alternative artwork from some of the contributors to the project as well as Simone Grant, who designed the first sleeves for Mute, and Olivia Louvel. "MuteResponse" was mastered by Chris Sharp (Concretism).
Tracklist:MuteResponse #1
Espen J. Jörgensen & Rupert Lally – Clues In The Rain
D-R-U-N-K – Ghetto
Photostat Machine – Inside #9
Andy Clark & Jay Mass – Tacet
Abominus – Tinnitus v2
Jonteknik – Vincent
Crown Estate – East Anglia
Treza – Noizy Zion
Vic Twenty – Christmas In Korea (New Year In Japan)
Simplicity Is Beauty – The Agitator
The SFTs – The Stairs

MuteResponse #2

Gareth Jones – Summer Solstice 2013
Teknique – Face The Reality (Remix)
MO75 – See You (Instrumental)
Analog Angel – The Temple
Procedure – Isbjörn
Komabase – Expectations
Security – Breedophile (Documentary Evidence Mix) 8. Fatal Casualties – Glas
Thee Balancer – Reorder Reality
The Elixirists – Backmask
ManMaas – Guar
Comments