Mute re-releases the back catalogue of Cabaret Voltaire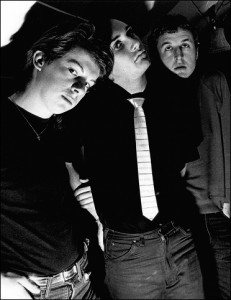 Mute announce a series of Cabaret Voltaire releases, starting with the vinyl issue of Cabaret Voltaire's 1981 album "Red Mecca" out on 22 July 2013. Remastered and available here on vinyl for the first time since Mute's reissue in 1990, Red Mecca features the line up of Richard H Kirk, Stephen Mallinder and Chris Watson, and is Cabaret Voltaire's third album, and the final full album with co-founder Chris Watson.
Red Mecca was remastered by mastering engineer extraordinaire Stefan Betke (Pole), who also works with Third Ear, Minus, Wagon Repair, Uncanny Valley, Ornaments, BPitch Control, K7 and mastered the VCMG project for Martin Gore and Vince Clarke.

The series of Cabaret Voltaire releases will continue with a box set release on vinyl and CD in the autumn. "#8385 (Collected Works 1983 – 1985)" will collate four of the Cabs' classic mid-period releases, remastered – "The Crackdown" (1983), "Micro-Phonies" (1984), "Drinking Gasoline" (1985) and "The Covenant, The Sword and the Arm of the Lord" (1985) – alongside bonus CDs and DVDs.
In early 2014 "#7885 (Electro Punk to Techno Pop 1978 – 1985)" will compile for the first time, both periods of Cabaret Voltaire together on one release.
Via SL Mag
Comments