Cabaret Voltaire on the Whistle Test 17th December 1985, live from Mona Lisa's in Sheffield. Not as good quality as the other version on here, but contains the full performance broadcast, including the edited "Hells Home".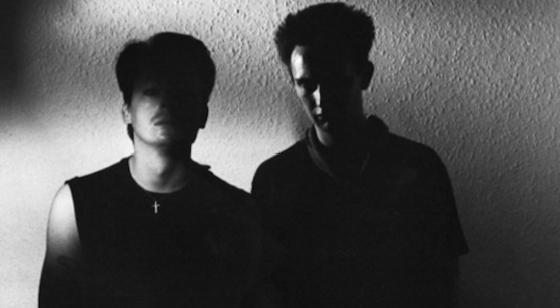 Following last year's reissue series and boxset, Mute now set to release a compilation of 7″ singles, edits and album tracks covering the their history.
Last year, Sheffield pioneers Cabaret Voltaire released a series of remastered reissues of their back catalogue through Mute. They included a new vinyl pressing of Red Mecca as well as the #8385 (Collected Works 1983 – 1985) boxset, which gathered several of the group's later albums and which tQ's John Doran called "good enough to make the pupil dilate and the pulse quicken" in the introduction to his comprehensive interview with Richard H. Kirk.
Now Mute have announced the release of a new compilation in June, which follows on from last year's reissues. Titled #7885 (Electropunk to Technopop 1978 – 1985), as its name suggests it bridges the two phases of the group, gathering music from both their earlier, more overtly experimental explorations while Chris Watson was still a member, and their later forays into innovative pop. The aim of the compilation, says Kirk in an accompanying statement, was to provide a concise overview of the Cabs' history: "[a] choice of 7" singles, edits and shorter album tracks, a kind of sound bite take on CV."
Its tracklist is listed below, and the compilation – released on CD, double vinyl and digital download on 23rd June – will also feature sleevenotes from Kirk and Mute's Daniel Miller. With Kirk now the sole member of Cabaret Voltaire, we're also promised that new recorded projects and live performances will take place in 2015.
Sheffield post-punk/avant-funk unit Cabaret Voltaire have been given the reissue treatment for their third album Red Mecca, on limited edition vinyl and digital download formats. It's out this week via Mute, remastered by none other than Stefan Betke, aka Pole. To coincide with the re-release Mute have re-uploaded the original video for the album's 'Landslide'; for more on the reissue and to buy it, click here to head across to the Mute website.
Red Mecca and other Cabaret Voltaire releases available from:
http://shop.cabaret-voltaire.net
Cabaret Voltaire albums available digitally at a special price for a limited time only:
amazon: http://smarturl.it/cabs
itunes: http://bit.ly/129xBoR
Cabaret Voltaire – Red Mecca
Limited edition vinyl re-release.
Remastered for vinyl by Stefan Betke.
http://boomkat.com/vinyl/734520-cabar…
http://www.facebook.com/CabaretVoltai…
Red Mecca was the Cabs' final album before the departure of founder member Chris Watson, who is now renowned for his long-running career as a sound recordist of the natural world. "Red Mecca was produced at Western Works, Sheffield, and, although rioting at this time hadn't reached Cabaret Voltaire's hometown, it was a particularly incendiary time across Britain and the tension was explicit through the news media," reads the text accompanying the album's re-release. "Explains Richard H Kirk, 'that insurrection on the streets found its way into the music' and the album was seen by many as the alternative soundtrack to the unrest on the streets."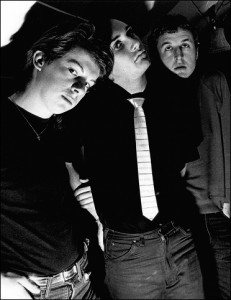 Mute announce a series of Cabaret Voltaire releases, starting with the vinyl issue of Cabaret Voltaire's 1981 album "Red Mecca" out on 22 July 2013. Remastered and available here on vinyl for the first time since Mute's reissue in 1990, Red Mecca features the line up of Richard H Kirk, Stephen Mallinder and Chris Watson, and is Cabaret Voltaire's third album, and the final full album with co-founder Chris Watson.
Red Mecca was remastered by mastering engineer extraordinaire Stefan Betke (Pole), who also works with Third Ear, Minus, Wagon Repair, Uncanny Valley, Ornaments, BPitch Control, K7 and mastered the VCMG project for Martin Gore and Vince Clarke.

The series of Cabaret Voltaire releases will continue with a box set release on vinyl and CD in the autumn. "#8385 (Collected Works 1983 – 1985)" will collate four of the Cabs' classic mid-period releases, remastered – "The Crackdown" (1983), "Micro-Phonies" (1984), "Drinking Gasoline" (1985) and "The Covenant, The Sword and the Arm of the Lord" (1985) – alongside bonus CDs and DVDs.
In early 2014 "#7885 (Electro Punk to Techno Pop 1978 – 1985)" will compile for the first time, both periods of Cabaret Voltaire together on one release.
Via SL Mag
Cabaret Voltaire releases updated version of their legendary movie
In the late 70's Peter Crane, frontman of the legendary Cabaret Voltaire, recorded the controversial short film "Johnny YesNo", whereupon the original soundtrack to the film (produced by the band) was released as an album two years later. The record label Mute Records now announces the release of the film in its original format, as well as a new version from 2009 (remastered to DVD) and the album on CD – with 140 minutes of bonus material – all placed in a box "Johnny YesNo Redux". The box includes two CDs with bonus material in the form of brand new remixes signed original member Richard H. Kirk, and other exclusive tracks, and the two versions of the film on DVD.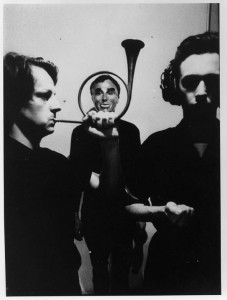 "Johnny YesNo Redux" will be released on October 3rd via Mute Records.