Mute has announced the release of the Dirty Electronics Mute Synth, a specially created analogue electronic instrument, which will be available at select shops, including Rough Trade East (London) and Schneiders Buero (Berlin) and online.
Originally created for the legendary Short Circuit presents Mute event at the Roundhouse, the Dirty Electronics Mute Synth is a hand-held touch and tilt instrument with copper etched artwork and contoured printed circuit board that was designed in collaboration Mute and long time associate, graphic designer Adrian Shaughnessy.
The instrument combines sound synthesis with a sequencer/pulser, and is controlled by the conductivity of the human body which completes the instrument's circuit when the copper etching is touched. Designed to be played with thumbs and fingers, there are touch points on both sides of the circuit board and two tilt switches on different planes allow for gestural control of the sequencer.
Since 2003, John Richards has been exploring the idea of Dirty Electronics, focusing on face-to-face shared experiences, ritual, gesture, touch and social interaction. In Dirty Electronics, process and performance are inseparably bound and a large part of the Dirty Electronics experience is the workshop, which premiered the Mute Synth in the Roundhouse earlier this year.
Features:
Copper etched PCB artwork
Touch and tilt control
Two oscillators
Feedback network
Distortion
Filter
Sequencer
Contoured shape
Battery powered – coin cell included (CR2032)
Requires amplification
Jack output
Pricing and Availability:
£60 GBP
More information:
"An Introduction To…" is a series of Mute compilations. Neither a "best of" nor a "greatest hits" but rather a series of compilations giving a revealing introduction to the world of Mute's Artists.
First out are 'An Introduction To…' Balanescu Quartet and I Start Counting / Fortran 5 / Komputer.
"This is the Balanescu Quartet" is a 12-track album including re-interpretations of Kraftwerk classics and seminal works composed and selected by the Balanescu Quartet, one of the most visionary string quartets of our time. "Konnecting" is a 15-track collection of electro-pop songs bringing together for the first time the works and three guises of electronic pioneers David Baker and Simon Leonard – I Start Counting, Fortran 5, Komputer.
Forthcoming releases in 2012 include Client, Crime And The City Solution, Anita Lane, Fad Gadget, Cabaret Voltaire, Laibach and with more to follow.
Check the http://anintroductionto.tumblr.com for more info on this releases.
Available now is the video for the brand new Yann Tiersen single "Monuments", out on the Mute label on August 8th 2011. The single announces Yann Tiersen's upcoming album "Skyline" which is also due out in August. "Skyline" is Yann Tiersen's seventh studio album.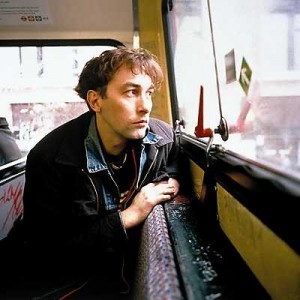 41-year old Yann Tiersen is a French musician. His music is characterized by the use of a large variety of instruments using primarily the guitar, synthesizer or violin together with instruments like the melodica, xylophone, toy piano, harpsichord, accordion and typewriter. His musical style is reminiscent of Frédéric Chopin, Erik Satie, Philip Glass and Michael Nyman.
Before releasing scores under his own name, Tiersen recorded background music for a number of plays and short films, such as "La Vie Rêvée des Anges" (1998), "Alice et Martin" (1998) and "Qui Plume la Lune?" (1999). He rose to domestic fame upon the release of his third album, "Le Phare", but remained relatively unknown outside France until the release of his score for "Le fabuleux destin d'Amélie Poulain" in 2001, which was a mixture of both new and previously released material.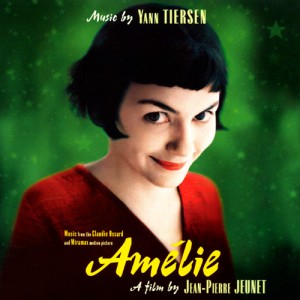 Mute are about to release the first 2 installments in the "An Introduction To…" compilation series. The series will launch with "This Is The Balanescu Quartet" and "Konnecting… I Start Counting, Fortran 5, Komputer" (showcasing the pure pop side of the duo Simon Leonard and David Baker through their three incarnations). The series aims at providing an introduction into the world of some of Mute's artists 'whose broad body of work would benefit from an easy entry point' as the label says.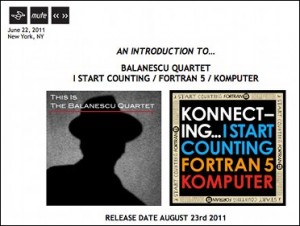 Forthcoming releases in 2012 include Crime And The City Solution, Anita Lane, Fad Gadget, Cabaret Voltaire and Add N To (X) with more to follow.
Here's the tracklisting for "This Is The Balanescu Quartet":
Aria (Maria T)
Autobahn (Possessed)
Coppice (Angels and Insects)
East (Luminitza)
Wine's So Good (Maria T)
Model (Possessed)
Revolution (Luminitza)
Waltz (Angels and Insects)
The Young Conscript And The Moon (Maria T)
Still with me (Luminitza)
Love Scene (Angels and Insects)
Pocket Calculator (Possessed)
Here's the tracklisting for "Konnecting… I Start Counting, Fortran 5, Komputer":
Letters To A Friend (I Start Counting)
Million Headed Monster (I Start Counting)
Heart On The Line (Fortran 5)
Time To Dream (Fortran 5)
Valentina (Komputer)
Looking Down On London (Komputer)
Love Baby (Fortran 5)
Lose Him (I Start Counting)
Headphones And Ringtones (Komputer)
Still Smiling (I Start Counting)
Like A Bird (Komputer)
Empty Room (I Start Counting)
Look To The Future (Fortran 5)
Persian Blues (Fortran 5)
Layla (Derek Sings Derek) (Fortran 5 with vocals by Derek Nimmo)
Daniel Miller (Mute, Label, chairman / founder) Interviewed by Richie Hawtin (M-nus, artist)
Miller founded probably the most successful indie label of all time, and after a period with EMI, is back as an independent. Richie Hawtin interviews the man who signed him to Novamute as Plastikman. In the interview you'll get to learn some more on the very early career of Miller, a student who protested more than he actually attended classes etc. Also included is Miller's aversion to presets and musicians not sampling their own drums. And although Hawtin isn't exactly the best interviewer around, his natural, honest way of treating the different subjects makes it a very interesting listen/watch with the private inside kitchen details as an extra.
Josh T. Pearson brilliant adaptation of Depeche Mode's "Enjoy the Silence" and Erasure's "A little respect".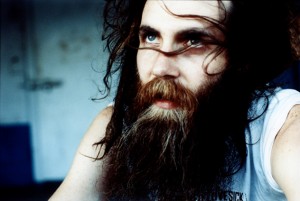 Josh T. Pearson is a musician from Texas. In 1996 he formed the short-lived but now critically acclaimed band Lift to Experience, who released one double album, 2001's The Texas-Jerusalem Crossroads, before splitting up soon after. Lift To Experience played live shows and became a favorite of the Denton, TX music scene. They also were played many times on the radio show The Adventure Club with Josh in Dallas on KDGE The Edge. Bella Union saw the band at South By Southwest and they were signed shortly after. Pearson is currently pursuing a solo career, which so far has consisted of a number of tours, both headlining and supporting. Pearson no longer plays any Lift to Experience songs live.
Pearson has not released an album or much else in the way of recorded material since the demise of Lift to Experience. In the meantime Pearson has been selling a variety of self-produced live recordings at recent gigs, including a bootleg album To Hull And Back and a DVD single Live In Paris. He featured on a guitar and backing vocals on two songs, "Seal Jubilee" and "Trophy" on the Bat for Lashes album Fur and Gold.
The only solo studio-recorded song to be released for almost ten years is a cover of Hank Williams' song "I'm So Lonesome I Could Cry", which was released as one half of a split 7″ single also featuring Dirty Three. Pearson has notably performed at the All Tomorrow's Parties festival several times over the last few years.
Mute Short Circuit Festival – With Producer Gareth Jones (Depeche Mode, Einstürzende Neubauten, Wire and Erasure)
Make sure to check out Garteth CV, very very nice

and it truly speaks for itself
In this video:
On day two of Short Circuit, we had many interviews with artists and producers we very much admire – Gareth Jones was a great highlight, full of rather priceless insight on the art of production and mixing and a very interesting view on using synths with presets that really resonated with me (pardon the pun).
Short Circuit pays tribute to the key Pioneers of Electronic Music, recent festivals have hosted performances from artists such as the BBC Radiophonic Workshop, Holger Czukay, John Foxx, Jeff Mills and Gavin Bryars.
Short Circuit presents Mute is a 2 day incident which will feature performances and unique collaborations from Mute artists past, present and future alongside DJs, talks, workshops, screenings and installations. A celebration of Mute's unique and influential work as a label and publisher, the occasion will see all of the Roundhouse's public spaces open together for the first time.
Mute
Mute was founded by Daniel Miller in 1978, and since then has signed and developed some of the world's most influential recording artists – including Depeche Mode, Nick Cave & The Bad Seeds, Yazoo, Goldfrapp, Erasure, Moby and Richard Hawley – and become home to a crop of emerging talent and recent signings such as Josh T. Pearson and S.C.U.M.
Video 1:
Mute Short Circuit – Andreas Schneiders Of Schneiders Buero
Video 2:
CarterTutti [Chris & Cosey] Female Artists & Mute Records
My friend Tara Busch has made a great interview with Mute's father Daniel Miller at the Short Circuit Festival.
In this video: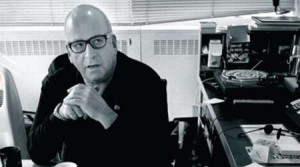 Over at Sonic State an interview with legendary boss of Mute Records can be found. Mute has several renowned bands on its listing such as Depeche Mode, Nitzer Ebb, Fad Gadget, Erasure to name but a few. Here is what Sonic State has to say about it:
Without Mute records and the acts they have nurtured in the 30+ years since they were formed by Daniel Miller in 1978 as a way to release his own tracks, a whole swathe of influential electronic pop music may never have made it to mainstream attention. Depeche Mode, Yazoo, Erasure, Moby, Goldfrapp and many others have benefitted from their unique, artist-centric focus and been able to flourish and have long term relevance in an industry which is so often driven by the flavour of the month.

With a two-day celebration of all things Mute at the Short Circuit event at the Roundhouse, London on May 13th and 14th looming, we caught up with the founder of Mute – Daniel Miller and talked synths, software and the relevence of todays record company.