October 30, 2014 · Posted in
Uncategorized
·
Comments Off

on Daniel Miller Studio Tour
Interview 2014
Daniel Miller showing Minimoog, Pro One, TR 808 / 909 and even the Anyware Tinysizer – shown on the last modular synth meeting – as well as  polivoks, System 100m and SE1X along with Microwave and Matrix 1000 by Oberheim and Arp Sequencer.
May 20, 2014 · Posted in
Uncategorized
·
Comments Off

on Keynote-Talk @ m4music Festival 2014: Daniel Miller in Conversation with Markus Kavka
Als Daniel Miller 1978 Mute Records in London gründete, konnte er noch nicht ahnen, dass sein Label zu einem der einflussreichsten Indie-Labels der 80er und 90er Jahre werden sollte. Mit Bands wie Depeche Mode, Erasure, Nick Cave & The Bad Seeds, Moby, Goldfrapp, und vielen mehr schrieb das Label Musikgeschichte.
Im Gespräch mit dem Musikjournalisten und Autoren Markus Kavka unterhält sich Daniel Miller über Mute, sein Leben und die Zukunft der Musikindustrie.
Daniel Miller: Mute/Founder & Chairman, DJ, London
Moderation: Markus Kavka, Moderator, Autor, Journalist, Berlin
April 3, 2014 · Posted in
Uncategorized
·
Comments Off

on Daniel Miller will release 4 techno tracks on Mute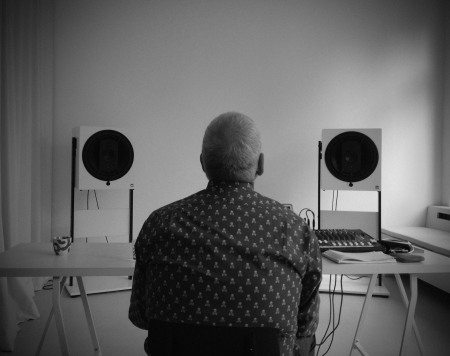 Mute will release a 4 track EP by Daniel Miller with technoid sound. It will be released on 12″ & download and include a remix by Depeche Mode's Martin Gore.
February 1, 2014 · Posted in
Uncategorized
·
Comments Off

on Daniel Miller (Mute Records) going through a Eurorack synthesizer
Mute Records founder and electronic music legend Daniel Miller talks modular synths and demos his own system at LEAF 2013.
4:25 What was your first synth?
6:24 Current resurgence of modular synths
11:00 Modular synth demonstration
Featured track: The Normal 'T.V.O.D' (Mute Records)
Buy on iTunes: http://ow.ly/t6kwT
More info on LEAF :: http://ow.ly/t1Y9O
October 31, 2012 · Posted in
Uncategorized
·
Comments Off

on Speech by Mute's Daniel Miller after being honored with Pioneer Award at AIM Awards 2012
Yesterday evening Mute label boss Daniel Miller was honored with the Pioneer Award at the AIM Awards 2012. AIM (short for Association of Independent Music) is a trade body established in 1999 to provide a collective voice for the UK's independent music industry, each year they offer 15 awards.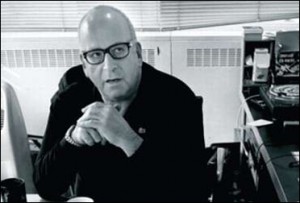 With the Pioneer Award the AIM wants to recognize the visionary independent label founder. This year's ceremony was be held at The Brewery in the heart of East London. The awards was hosted by BBC Radio 1's Huw Stephens and 6Music's Steve Lamacq.
October 2, 2012 · Posted in
Uncategorized
·
Comments Off

on Looking for Daniel Miller's drum sounds – look no further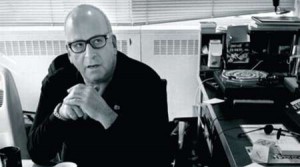 DM ARP 2600 Drums is a free Live Pack consisting of 8 Ableton Drum Racks and 150 original analog percussion sounds sampled from Daniel Miller's own ARP 2600 modular synthesizer. Extensive controls for real-time sound tweaking and bonus sequence clips are included.
Beginning with his now-classic "Warm Leatherette/T.V.O.D." single (as The Normal), Daniel Miller and the Mute label have been at the cutting-edge of electronic music for almost 35 years. Singular artists such as DAF, Fad Gadget, Depeche Mode, and Erasure began their careers at Mute and pioneers such as Can and Cabaret Voltaire enjoy their canonical status in no small part thanks to Daniel Miller's expert curatorship of their archives.

Ever the inquisitive experimentalist, Daniel Miller continues to produce with a finely honed ear, merging the best of analog synthesis with new music technology that provides the creative immediacy he demands. Made in collaboration with the Flatpack sound design team, DM ARP 2600 Drums delivers a large selection of drum and percussion patches created with Daniel Miller's own ARP 2600 modular analog synthesizer. Carefully sampled and programmed, this free Live Pack delivers Drum Rack Instruments with Daniel Miller's characteristic touch.
DM ARP 2600 Drums includes Macro controls to quickly and intuitively alter the overall sound of each kit as well as individual characteristics of the kick and snare sounds. Further customization of individual sounds as well as of effects and presets can be accessed via the Drum Rack's Chain and Device buttons. A detailed walk-through of all the customization options can be accessed via Help View in Live's main menu.
June 25, 2012 · Posted in
Uncategorized
·
Comments Off

on Teenage Engineering OP-1 cover of Daniel Miller's "Warm Leatherette"
A cover of warm leatherette by the normal put together on a teenage op1.
"Warm Leatherette" was released as the B-side to "T.V.O.D.", the only single by Miller's musical project The Normal. It was the very first release on his Mute Records label, and an early example of the then-burgeoning industrial music genre. The lyrics of the song reference J.G. Ballard's controversial 1973 novel Crash.
Miller plays a series of sawtooth waves on a $150 Korg 700S synthesizer. It was recorded in his apartment using 2 ReVox B-77 tape machines. With 'Mute 1' written on it, it sold thirty thousand copies
And here's the original version:
"O.K HERES A PUZZLE, THE NORMAL,ROBERT RENTAL BECOMES DANIEL MILLER.
THERE WAS NO VID FOR THIS SONG,SO I MADE ONE UP FROM A LIVE CLIP FROM WHEN DANIEL MILLER GIGGED WITH ROBERT RENTAL AS THE NORMAL,THIS WAS THE ONLY SINGLE FROM THE NORMALSO ENJOY."
June 21, 2011 · Posted in
Uncategorized
·
Comments Off

on Daniel Miller from Mute interviewed by Richie Hawtin
Daniel Miller (Mute, Label, chairman / founder) Interviewed by Richie Hawtin (M-nus, artist)
Miller founded probably the most successful indie label of all time, and after a period with EMI, is back as an independent. Richie Hawtin interviews the man who signed him to Novamute as Plastikman. In the interview you'll get to learn some more on the very early career of Miller, a student who protested more than he actually attended classes etc. Also included is Miller's aversion to presets and musicians not sampling their own drums. And although Hawtin isn't exactly the best interviewer around, his natural, honest way of treating the different subjects makes it a very interesting listen/watch with the private inside kitchen details as an extra.
May 14, 2011 · Posted in
Uncategorized
·
Comments Off

on Short Circuit Presents Mute – Daniel Miller Interview
My friend Tara Busch has made a great interview with Mute's father Daniel Miller at the Short Circuit Festival.
In this video:
May 5, 2011 · Posted in
Uncategorized
·
Comments Off

on Interview: Daniel Miller – Head Of Mute Records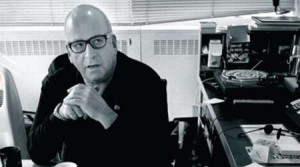 Over at Sonic State an interview with legendary boss of Mute Records can be found. Mute has several renowned bands on its listing such as Depeche Mode, Nitzer Ebb, Fad Gadget, Erasure to name but a few. Here is what Sonic State has to say about it:
Without Mute records and the acts they have nurtured in the 30+ years since they were formed by Daniel Miller in 1978 as a way to release his own tracks, a whole swathe of influential electronic pop music may never have made it to mainstream attention. Depeche Mode, Yazoo, Erasure, Moby, Goldfrapp and many others have benefitted from their unique, artist-centric focus and been able to flourish and have long term relevance in an industry which is so often driven by the flavour of the month.

With a two-day celebration of all things Mute at the Short Circuit event at the Roundhouse, London on May 13th and 14th looming, we caught up with the founder of Mute – Daniel Miller and talked synths, software and the relevence of todays record company.