Get ready for the Mute synth event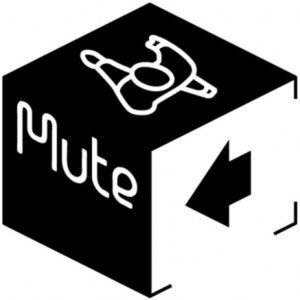 On 13-14 May, the British label Mute will host Short Circuit Electronic Music Festival at the Roundhouse in London. Performances and unique collaborations with the past as well as current and prospective Mute artists will be interspersed with discussions, workshops, screenings and installations to celebrate the Mutes successful and influential time as a label.
Program (more names will be added soon)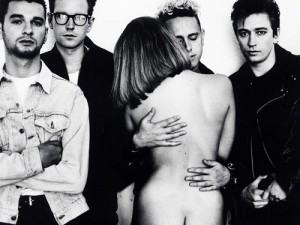 Friday, May 13
LIVE
RECOIL
Nitzer Ebb
RICHARD H. KIRK
CARTER TUTTI with Nik Void
NON
THE BALANESCU QUARTET
COIL
T. RAUMSCHMIERE
Thomas Fehlmann
THOMAS BRINKMANN
Komputer
DJs
DANIEL MILLER
___________________________________
Saturday, May 14
LIVE
Erasure AND SPECIAL GUEST
The Residents
Laibach
LIAR
Alison Moyet (SPECIAL GUEST)
S.C.U.M
POPPY AND THE Jezebel
SFT AND MIRA Calix
BIG DEAL
JAMES BROOKS
Peter Gregson
DJ
DANNY BRIOTTET
Irmina SCHMIDT AND Kumo play The Sound Of Can – CAN ARCHIVE SPECIAL
FILM
MARK STEWART 'ON / OFF' (2009)
AN EXCLUSIVE NICK CAVE & THE BAD SEEDS FILM BY Iain Forsyth and Jane Pollard
WITH MORE "To be announced
CALL
GARETH JONES ON Producing MUTE ARTISTS
STEFAN BETKE (AKA POLE) 'An Introduction
NTO THE SCIENCE OF MASTERING '
PLUS MORE "To be announced
INSTALLATIONS – 13 & May 14
SCHNEIDER BEURO
Flies, GUYS AND CHOIR
FELIX'S MACHINES
Mute founded by Daniel Miller in 1978 and has since signed now world-famous artists such as Depeche Mode, Nick Cave & The Bad Seeds, Goldfrapp, Erasure and Moby as well as new talents that Yeasayer and soon the album in question Josh T. Pearson.
Whilst maintaining a firmly eclectic roster, from the earliest days of The Normal, Fad Gadget and DAF through to the techno era with artists such as Plastikman / Richie Hawtin and Speedy J, and to the present day with hybrid electronic artists such as Yeasayer and S.C.U.M, the label has always been a champion of electronic music.
Mute also looks after a catalogue of seminal electronic artists such as Can, Throbbing Gristle, Cabaret Voltaire and Kraftwerk.
Short Circuit pays tribute to the key Pioneers of Electronic Music, recent festivals have hosted performances from artists such as the BBC Radiophonic Workshop, Holger Czukay, John Foxx, Jeff Mills and Gavin Bryars.
Tickets for the Mutes festival days in London are available here. www.roundhouse.org.uk
Comments