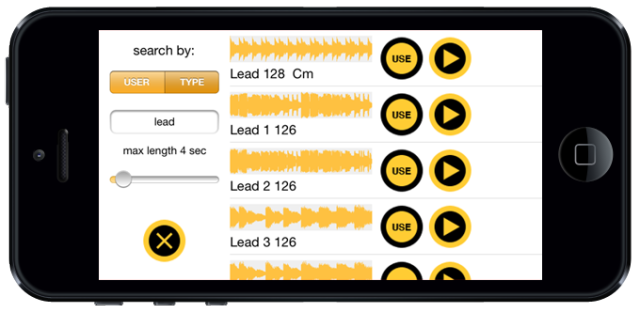 Brio Taliaferro, Alessandro Contini & Daniele Guevara have released CloudSynth – a free app that lets you browse and play sounds from SoundCloud.
Features:
Search sounds by name, user and duration
Pre-listen and select the sound
SAMPLER MODE: play the sound at different pitch
SYNTH MODE: select a portion of the waveform and create new unexpected granular sounds
Rotate the iPhone to modulate Reverb and Delay
It's available as a free download here >>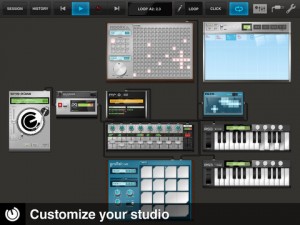 Retronyms today updated Tabletop, its virtual studio for the iPad.
Here's what's new in Tabletop 1.5:
CloudSeeder – access the Tabletop Community (powered by SoundCloud)
Audio Copy – collaborate with other Apps
Module Bundles – discounted collections of in-app add-ons
Here's what Retronyms has to say about it:
CloudSeeder makes it easy to publish your songs to a music community and receive feedback. It's also the perfect place to find inspiration before diving into a new track. Your fans are waiting, so don't be shy and jump in! Publish a track, leave a comment, find listeners and collaborators.
Tabletop is a free download from the App Store. It comes with a small collection of virtual modules. Additional modules are available as in-app purchases.
SoundCloud, the online music-streaming platform and de facto music label for independent artists trying to share their tunes efficiently, announced a complete redesign of its service Wednesday, in what the Berlin-based company called an attempt to "unmute the web."
The new version of SoundCloud, which the company called "The Next SoundCloud" and launched in private beta Wednesday, offers four new or improved features to the online music platform. Those include a sleeker player (improving on SoundCloud's signature waveform design), the ability to play sounds continuously and navigate away from a particular track to continue searching the site without the audio stopping, improved search algorithms and tools, and the ability to repost audio in a way very similar to the "reblog" feature on Tumblr.
The improvements, SoundCloud co-founder and CEO Alexander Ljung said, were an attempt to make the web more audio-friendly.
"Sound is a key part of our overall experience of the world and on the other hand, more and more of our experience of the world is happening online," Ljung said while giving a demonstration of the new SoundCloud at the company's San Francisco office. "The problem today is that the web is very silent."
Additional background info can be found in the original Wired article here >>
Ecclesia App coming 2nd of May.
See more at http://forssmusic.com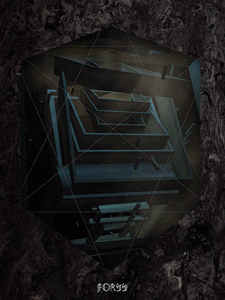 Swedish-born artist and technologist Eric Wahlforss has been busy. His album is an app, appropriately for someone who is the co-founder and CTO of SoundCloud. Recordings of strings, choirs, organs and ambient noise from church concerts which have been cut up into fragments and rearranged into a new mosaic of music, and recordings of wooden, stone and metal objects which make up the beats and percussion. These are the plosive, rhythmical noises that provide the link between the traditional to modern electronica.
The live show premieres May 2 in Berlin at Berghain/Panorama Bar, with the app out the same day. The album itself releases on June 12.
http://youtu.be/YeMr4CjpWww
Ableton and SoundCloudhave teamed up to bring you some goodies, whether you're a Live user or not. "Ableton has long been the number one choice for musicians, whether for songwriting, making beats, remixing or live performances. At SoundCloud, we know that many of you depend upon it, indeed many of our team members use it on a regular basis privately (and it's even been used in a masterclass or two!). It's therefore with great pleasure to announce that SoundCloud and Ableton, two great Berlin audio companies, have teamed up to give our communities something unprecedented and very, very awesome."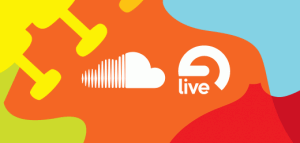 In the package:
Ableton Live has been updated so that it now comes with SoundCloud sharing baked in. You can now upload straight to SoundCloud.
SoundCloud is offering Ableton users 5 months of SoundCloud Pro, for free. You can find the details here.
Ableton has is also offering the entire SoundCloud community a free copy of Live Lite 8. Details here.
Here are a couple of recent additions at Radio Stereoklang, enjoy!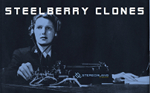 Florian – Analog by Stereoklang Produktion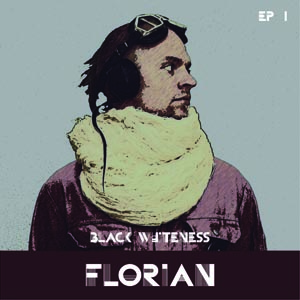 Florian celebrated his release Black Whiteness Ep1, in Brig, Switzerland. Florian is Jann Skoglund-Voss, artist, songwriter and producer that grew up in Norway, currently situated at the west coast of Sweden. This is the first release since the debut album "Tics and Tricks"-08. The release was held at the acclaimed club concept "El azra" in Switzerland. Black Whiteness Ep1 is now exclusively available at www.florianrox.com The multi-instrumentalist Florian has spread his light in many a dark club throughout the last years with his retro-futuristic electro-funk. His debut album is being played in lounge bars across Europe, but when he does his live-act, there is no sitting down. Several of the album tracks has been played in European radio stations and TV-shows, and the track "Pleasure smile" climbed to #1 on the Norwegian chart Sorlandstoppen.
LITTLE BOOTS – SHAKE TILL YOUR HEART BREAKS MIXTAPE by Stereoklang Produktion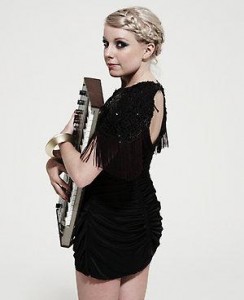 Electro-pop singer Little Boots has come top of the BBC's Sound of 2009 list, which aims to highlight the best new music talent for the new year. Little Boots is 24-year-old singer and keyboard player Victoria Hesketh from Blackpool, whose influences include David Bowie, Gary Numan and Kate Bush. Little Boots was already highlighted as a promising act on Dolphin Music's issue 2 of Music Planet magazine. Her original sound and creative setup includes a Yamaha Tenori-On, a Stylophone and a MicroKorg…mixed with a traditional piano.
Kebu – Pulsar by Stereoklang Produktion
This tune is the second single from Kebu's upcoming album. He composed the tune already in 2008 and the tune is a tribute to one of his biggest influences, Jean Michel Jarre.
Only analog synthesizer were used in recording the tune. The tune was also recorded by analog gear only and mixed with an analog mixer. The tune is from Kebu's upcoming debut album, which is planned to be released in 2012.
The single is distributed by Ubetoo Beats:
http://www.ubetoo.com/store/kebu/pulsar/a2136
Equipment used: Hohner String Performer, Roland Alpha Juno, Roland Juno 60, Korg Mono/Poly, Korg Poly-61, Moog Prodigy, Logan String Melody, Arp Axxe, Touched by Sound DRM1, Vermona DRM1 MkIII, Roland TR-808 (snare attack only), Electro Harmonix Small Stone, Lexicon MPX500, Allen&Heath GS1, Yamaha MT4x. Cubase & Live only used as MIDI sequencers with the tape sync handled by a Roland TR-626.
"Sound" from SoundCloud on Vimeo.
Statement:
We love sound. Hear from sound experts and friends of SoundCloud why sound is so important to the way we connect with the world.
A key feature of SoundCloud is that it lets artists upload their music with a distinctive URL. This contrasts to MySpace, which hosts music only on the MySpace site. By allowing sound files to be embedded anywhere, SoundCloud can be combined with Twitter and Facebook to increase its audience reach. Soundcloud distributes music using widgets and apps. Users can place the widget on their own websites or blogs, and then SoundCloud will automatically Tweet every track uploaded. SoundCloud has an API that allows other applications or smartphones to upload or download music and sound files. Apps are available for the iPhone and Android platforms and a Symbian App is also thought to be on the way. This API has been integrated into several applications, most notably by the Pro version of the PreSonus Studio One DAW. Several other web services integrate with the API, including Songkick and FourSquare. Soundcloud allows users to comment at a specific part of wave-graphic of the tracks.
There is so much good music out there and very little reaches our ears, that is why we started our SoundCloud player where you as an artist may share your work and promote it in prime position among your peers and electro friends. In the player we have tracks from AfroDJMac, Lebatman, Bears in Nippon and todays contribution from JSD, which is a nice JM Jarre, Tangerine Dreams type of composition, enjoy
Promote your electronic music at Stereoklang by Stereoklang Produktion
Don't forget to keep track on what our readers are up to on our SoundCloud service. Every week there are several new tracks up for grabs and your enjoyment
Promote your electronic music at Stereoklang by Stereoklang Produktion
Make sure to keep up with what is going on behind the scenes by joining our Facebook page, go here >>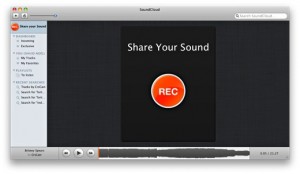 SoundCloud today released a free SoundCloud client for Mac OS X, available in the Mac App Store:
We're bringing the SoundCloud experience to your desktop that allows you to access all the sounds shared exclusively with you to browse, listen to and favorite sounds. Create custom playlists and saved searches to see the sounds you need in an instant and download others for offline playback. And just like all the official SoundCloud apps it also includes record functionality that lets you easily capture and upload any sound whenever you need to share or store something quickly.
SoundCloud is free service (with paid options) for sharing music on the Web, desktop and mobile platforms.
Features:
Record: capture your sounds right in the app and upload to your SoundCloud account in no time.
Listen to, favorite and manage your exclusive and incoming tracks in one place.
Browse and search any sound
Create playlists and saved searches