Ableton and SoundCloud joint offering – lots of free stuff
http://youtu.be/YeMr4CjpWww
Ableton and SoundCloudhave teamed up to bring you some goodies, whether you're a Live user or not. "Ableton has long been the number one choice for musicians, whether for songwriting, making beats, remixing or live performances. At SoundCloud, we know that many of you depend upon it, indeed many of our team members use it on a regular basis privately (and it's even been used in a masterclass or two!). It's therefore with great pleasure to announce that SoundCloud and Ableton, two great Berlin audio companies, have teamed up to give our communities something unprecedented and very, very awesome."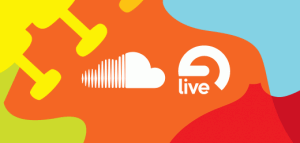 In the package:
Ableton Live has been updated so that it now comes with SoundCloud sharing baked in. You can now upload straight to SoundCloud.
SoundCloud is offering Ableton users 5 months of SoundCloud Pro, for free. You can find the details here.
Ableton has is also offering the entire SoundCloud community a free copy of Live Lite 8. Details here.
Comments