Recent additions to our SoundCloud player
Here are a couple of recent additions at Radio Stereoklang, enjoy!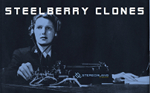 Florian – Analog by Stereoklang Produktion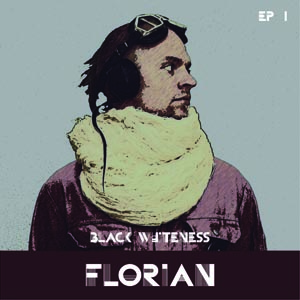 Florian celebrated his release Black Whiteness Ep1, in Brig, Switzerland. Florian is Jann Skoglund-Voss, artist, songwriter and producer that grew up in Norway, currently situated at the west coast of Sweden. This is the first release since the debut album "Tics and Tricks"-08. The release was held at the acclaimed club concept "El azra" in Switzerland. Black Whiteness Ep1 is now exclusively available at www.florianrox.com The multi-instrumentalist Florian has spread his light in many a dark club throughout the last years with his retro-futuristic electro-funk. His debut album is being played in lounge bars across Europe, but when he does his live-act, there is no sitting down. Several of the album tracks has been played in European radio stations and TV-shows, and the track "Pleasure smile" climbed to #1 on the Norwegian chart Sorlandstoppen.
LITTLE BOOTS – SHAKE TILL YOUR HEART BREAKS MIXTAPE by Stereoklang Produktion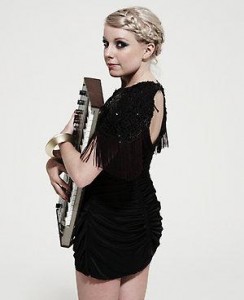 Electro-pop singer Little Boots has come top of the BBC's Sound of 2009 list, which aims to highlight the best new music talent for the new year. Little Boots is 24-year-old singer and keyboard player Victoria Hesketh from Blackpool, whose influences include David Bowie, Gary Numan and Kate Bush. Little Boots was already highlighted as a promising act on Dolphin Music's issue 2 of Music Planet magazine. Her original sound and creative setup includes a Yamaha Tenori-On, a Stylophone and a MicroKorg…mixed with a traditional piano.
Kebu – Pulsar by Stereoklang Produktion
This tune is the second single from Kebu's upcoming album. He composed the tune already in 2008 and the tune is a tribute to one of his biggest influences, Jean Michel Jarre.
Only analog synthesizer were used in recording the tune. The tune was also recorded by analog gear only and mixed with an analog mixer. The tune is from Kebu's upcoming debut album, which is planned to be released in 2012.
The single is distributed by Ubetoo Beats:
http://www.ubetoo.com/store/kebu/pulsar/a2136
Equipment used: Hohner String Performer, Roland Alpha Juno, Roland Juno 60, Korg Mono/Poly, Korg Poly-61, Moog Prodigy, Logan String Melody, Arp Axxe, Touched by Sound DRM1, Vermona DRM1 MkIII, Roland TR-808 (snare attack only), Electro Harmonix Small Stone, Lexicon MPX500, Allen&Heath GS1, Yamaha MT4x. Cubase & Live only used as MIDI sequencers with the tape sync handled by a Roland TR-626.
Comments