Luftrum 9 is a soundbank for DIVA set to release in start November. The soundbank contains cinematic pads, gentle arpeggios and synth emulations inspired by Tangerine Dream, Vangelis, Royksopp, Kraftwerk, Jean Michel Jarre, William Orbit etc. but also a few soundscapes, sound effects and strings found their way to the soundbank. 2/3 of the soundbank are pads and arpeggios – so it's pad arp haven. Since DIVA doesn't contain an arpeggiator yet, all arpeggios in the YouTube audio demo were made with the Kirnu Arpeggiator – which is free to download.
Out now for the US market is the Tangerine Dream album "Under Cover" via Cleopatra Records. The 14-track collection features founding Tangerine Dream member Edgar Froese and the band re-imagining songs from David Bowie, The Beatles, The Eagles, Chris Isaak, Pink Floyd, Kraftwerk, the Goo Goo Dolls, Leonard Cohen, Depeche Mode, and more.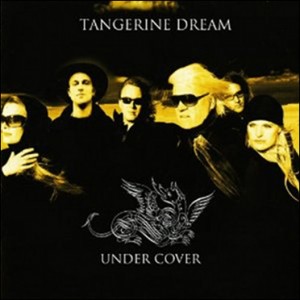 If you want to hear what to expect, you can already check out "Space Oddity".
Each member of the band selected the tracks that resonated the best with them. Froese chose "Everybody Hurts," Space Oddity," and "Heroes" on which he played synth, mellotron, and provided vocals. Percussionist/drummer Iris Camaa selected "Wicked Game," "Hotel California," and "Iris." Flutist and singer Linda Spa chose "The Model," "Suzanne," and "Forever Young." Thorsten Quaeschning, main vocalist and synth/guitar player, chose "Cry Little Sister," "Precious," and "Hallelujah." Guitarist Bernhard Beibl elected to cover "Norwegian Wood" and "Wish You Were Here."
"Under Cover" track list:
Cry Little Sister (Gerard McMann)
Everybody Hurts (REM)
Precious (Depeche Mode)
Space Oddity (David Bowie)
The Model (Kraftwerk)
Wicked Game (Chris Isaak)
Hotel California (The Eagles)
Suzanne (Leonard Cohen)
Heroes (David Bowie)
Forever Young (Alphaville)
Iris (Goo Goo Dolls)
Norwegian Wood (The Beatles)
Hallelujah (Leonard Cohen)
Wish You Were Here (Pink Floyd)
You can order the album on Amazon USA, Amazon UK and Amazon DE.
Via SL
Code by NightRadio, music was tracked by Manwe in SunVox (remake of "Early Fall" tune composed by Tangerine in Scream Tracker 3). Download app/exe : http://pouet.net/prod.php?which=60492
The second half of Tangerine dream's Through Metamorphic Rocks.
performed entirely on the modcan a system.
3 parts patched and performed in real-time; no overdubs or external processing involved.
-patch 1:
VCDO noise into synthacon filter and phase/timbremod then 4vca. run by touch sequencer channel 1 GATE output
-patch 2:
3vco & anti-oscillator into 48 dB lowpass filter, then 4vca. run by touch sequencer channel 2 CV&GATE output
-patch3:
ZerOscillator saw out and pulse(to /2 divider for sub-octave) to mix6, then to megaohm delta filter. triggered by Programmer
Gates trigger the 04 EG, and quad EG which moves the 4VCA and both filters independently
mix out from 4VCA to DDL 59a w/ Dual FS in feedback loop
out to anything module then to ZED R16 interface
Here is only one simple sequence modified by the Midi Ratchit
MIDI plugin for Windows designed to deliver the classic Tangerine Dream step sequencing ratcheting effect:
Ratchit is a tool to achieve the "ratcheting effect", which was made famous by Tangerine Dream on their old records.
It is meant to be placed behind ClockWOrK but will of course work with any step sequencer or manual MIDI input.
Ratchit is a VST-plugin that repeats incoming notes according to the selected clock divider. It can be triggered manually or via MIDI CC controller. That way it can be controlled by the CC knobs of Clockwork to have different divide speeds at different steps.
Former boss of synth company PPG and chief demonstrator of its products plus Tangerine Dream's touring sound man, Dueren's privately released album Eyeless Dreams is a showcase of what the great PPGs could do. In 1983 PPG announced… the PRK Processor Keyboard…. The PRK sported a 72-note (F to E) velocity-sensitive, weighted action keyboard. In addition, the PRK could be loaded with up to eight PPG voice cards, each with four wavetables…. During the next year Palm continued development on the …PRK, resulting in the introduction of the …PRK FD at Frankfurt in 1985…. The PRK FD [along with the new Waveterm B] also sported a 68000 CPU, as well as a 5 1/2″ floppy drive, so that wavetables and samples from Waveterm B disks could be loaded and played. In addition, the PRK FD was outfitted with some impressive MIDI master controller capabilities, including a 99-track sequencer and four independently addressable MIDI outs. Unlike the PRK before it, the PRK FD had pitch-bend and mod wheels. Still the PRK FD suffered from the same fault that the original PRK had: Both were limited to a simple two digit LED display – hardly tolerable for keeping a handle on all the unit's functions.
Here's a review from Electronics & Music Maker magazine in the UK:
'PPG demonstrator and now company Geschaftsfuhrer Duren is no slouch when it comes to taking the PPG computer keyboards through their paces. Although this isn't a demo LP but a very accomplished album, it relies mainly on PPG's own 8-Voice 360A, Modular System 300 and 1020 Synthesizer units, together with a 350 Sequencer and a Micro Moog for some lead lines.
The interesting point is that Duren can do all this in live concert and has done so in Wissen and Bad Breiseg to name but two instances. The title track opens with very fast synchronised sequences and slips into. a Jarre-like melody with splashes of percussion and a wailing lead line. 'Phila', '904' and 'Proton' develop the style, with imaginative and gentle changes of tempo, rich digital abstract sounds and expressive chords making full use of delay and keyboard response effects.
The closing 'Eyeless Dream 2′ has Bettina Weber's spoken German text over a huge variety of PPG abstract sounds and chords. There's a feeling of tremendous power latent in every track, quite understandably in view of the highly sophisticated and desirable instrumentation involved!'
It can be found over at the Synopsis Elektronika blog.
See also: http://www.tangerinedream-music.com/forum/viewtopic.php?t=918&sid=bc32aca…
There is so much good music out there and very little reaches our ears, that is why we started our SoundCloud player where you as an artist may share your work and promote it in prime position among your peers and electro friends. In the player we have tracks from AfroDJMac, Lebatman, Bears in Nippon and todays contribution from JSD, which is a nice JM Jarre, Tangerine Dreams type of composition, enjoy
Promote your electronic music at Stereoklang by Stereoklang Produktion
In this video:
Hi lovely Synthfolks, this is a new improvisation with my lovely Synths like Berlin old school. Froese (Tangerine dream) or Schulze are my favorits. Sorry, my dog Susi is 13 not 30;-)))
I use two sequencers, one of the Synthesizers.com and the GRP A 8Sequencer. Effects comes from the Juno 60 and Doepfer Dark Energy. Leads comes from the Minimoog. Accords comes from the Roland V-Synth.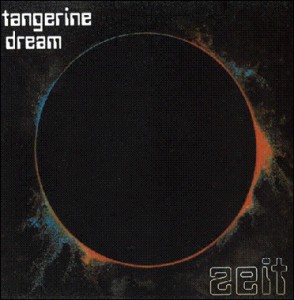 Out by in late June/early July 2011 is a deluxe numbered 1000 limited edition boxed set of Tangerine Dream's classic album "Zeit". "Zeit" was originally released in August 1972 and comes now in a remastered 2cd edition with a previously unreleased bonus disc of the band's Klangwaldt concert in Cologne in November 1972. The set will be available as a gatefold double LP edition on blue vinyl with a rare Ohr label insert and a lavishly illustrated deluxe 7″x7″ book with essay and finally also 3 postcards.
"Zeit" was recorded at the Dierks studio near Cologne and also featured a guest appearnce by Florian Fricke of Popol Yuh. "Zeit" was enthusiastically championed in the UK by the late John Peel and was a major breakthrough for Tangerine Dream.
Via SL
Interview with Edgar Froese from Tangerine Dreams
Edgar Froese from Tangerine Dream recently gave this interview for the Starmusfestival that will be held in the Canary Islands March 21-26, 2011. The STARMUS FESTIVAL is a unique scientific, artistic and musical event that will take place in the Canary Islands, a touristic and astronomical paradise in Spain. These islands are one of the finest locations for hotel complexes and host two of the most advanced astronomical observatories in the world. The Festival will celebrate astronomy during five days of recreational and informative activities in a popular, appealing and dynamic way.