Watch the teaser for David Bowie's new track ★ made exclusively for The Last Panthers…
Blackstar will premiere on Sky Atlantic on Thursday 19th November at 8:45pm.
http://www.sky.com/watch/channel/sky-…
Watch more on YouTube: https://youtube.com/user/SkyAtlantic
Like us on Facebook: https://facebook.com/SkyAtlantic
Follow us on Twitter: https://twitter.com/skyatlantic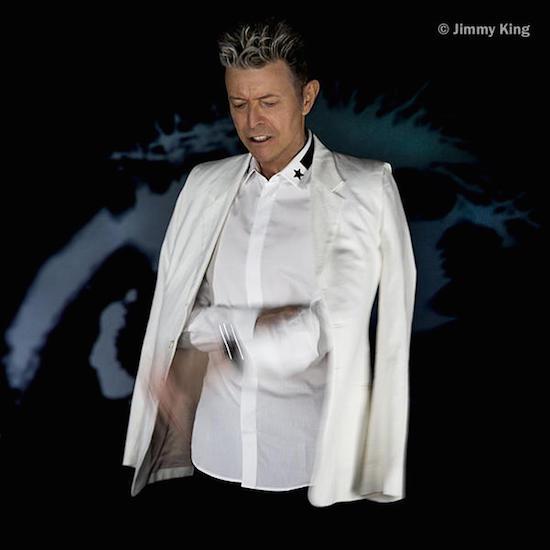 New album set for release on Bowie's birthday in January; single arrives in November
Following rumours of a new album from David Bowie due in January, the news has now been confirmed on his website.
Blackstar will be Bowie's 25th studio album following on from 2013's The Next Day which marked Bowie's first album of new material in 10 years. A statement on Bowie's website says: "Contrary to inaccurate reporting on the sound and content of the album, only the following can be confirmed: The single will be released on November 20th and is not part of David's theatre piece Lazarus. The album will be released on David's birthday, January 8th 2016."
David Bowie has created a new track that was commissioned especially for The Last Panthers. Have a listen.
Samantha Morton, Tahar Rahim and John Hurt are coming to Sky Atlantic in brand new European crime thriller The Last Panthers.
Find out more: http://sky.com/tv/show/the-last-panthers
Watch more on YouTube: https://youtube.com/user/SkyAtlantic
Like us on Facebook: https://facebook.com/SkyAtlantic
Follow us on Twitter: https://twitter.com/skyatlantic
The show's director Johan Renck, said: "I showed Mr. Bowie the two first episodes in the rough state they were at the time, and he liked what he saw very much. We discussed the various aspects of the show; naturally the plot line, but also the underlying currents of guilt and personality flaws. We talked about the dark heart of Europe. We talked about the biblical aspects of human nature. He asked if there was anything else to see, so I showed him the first concept board i had just made for the title sequence – images from the show laced with chimaeras and demons from the worlds of Bosch and Grunewald. That's when he said go – it all fits. Then he played me his new song 'BLACKSTAR'."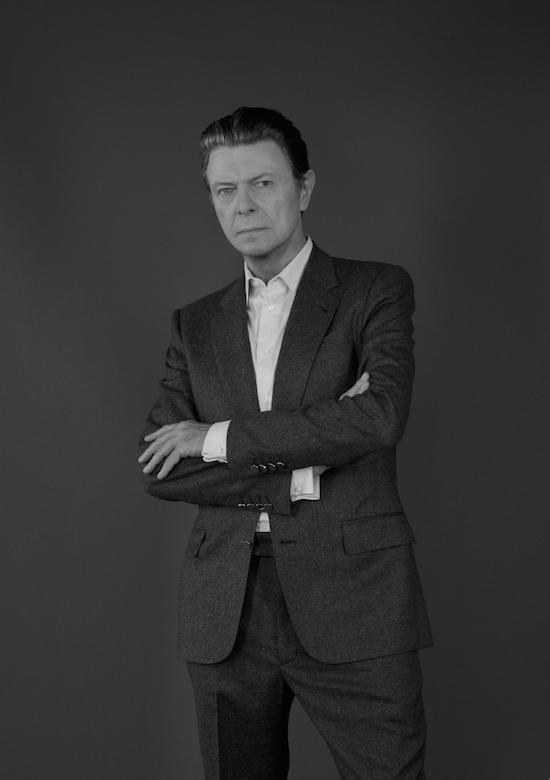 Bowie to contribute brand new original song for opening credits on new crime thriller airing this autumn.
David Bowie has recorded a brand new original song of use in the opening credits for forthcoming crime thriller The Last Panthers.
This marks the first time Bowie has contributed original music for use in film or television in 20 years and comes after Bowie and the series' director Johan Renck met during the show's filming. Of Bowie's contribution to the series, Renck says: "I was looking for one of the icons of my youth to write the music for the title sequence, but was presented with a God. His first response was precise, engaged and curious. The piece of music he laid before us embodied every aspect of our characters and the series itself – dark, brooding, beautiful and sentimental (in the best possible incarnation of this word). All along, the man inspired and intrigued me and as the process passed, I was overwhelmed with his generosity. I still can't fathom what actually happened…" The series will air in the UK this autumn giving you a chance to hear the track.
David Bowie is releasing Nothing has changed., a new compilation of some of his greatest hits alongside some harder-to-find material and a new single, 'Sue (Or In A Season Of Crime)' (head to Bowie's website to hear the song being given its first play on Guy Garvey's 6 Music show).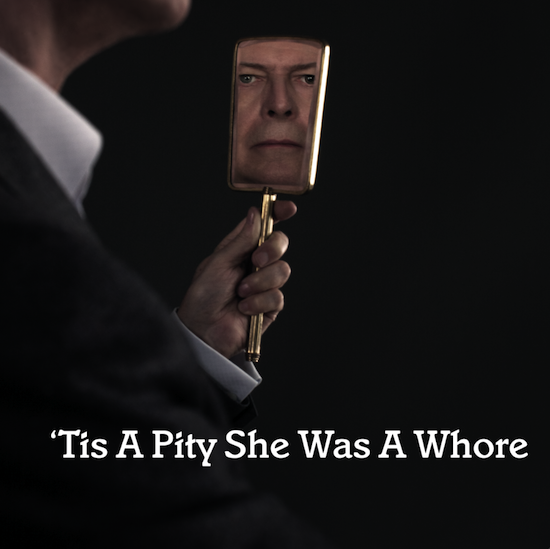 Both the album and single are out next week, but today he's preceded them by digitally releasing "Tis A Pity She Was A Whore', the B-side to 'Sue (Or In A Season Of Crime)'. It nods both to John Ford's 17th-century play 'Tis Pity She's A Whore and the First World War, with Bowie saying of it: "If Vorticists wrote rock music it might have sounded like this"
Animation by The Brothers McLeod
TWITTER: @BROTHERSMCLEOD
WEBSITE: http://www.brothersmcleod.co.uk/
'Warszawa' by David Bowie appears on the album 'Low' (1977). It's a tremendously great album.
Here's one of the places you can buy it: https://itunes.apple.com/gb/album/low…
Written and voiced by Adam Buxton
TWITTER: @AdamBuxton
WEBSITE: adam-buxton.co.uk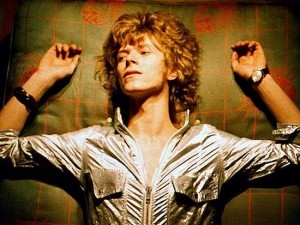 David Bowie is releasing a new single, 'Sue (Or In A Season Of Change)' to coincide with a "definitive hits collection" called Nothing Has Changed, both to be released on November 17. His first new track since the release of The Next Day will be available on digital download and limited edition 10″ single.
The Silver White Duke is celebrating his Golden Jubilee by releasing the anthology which covers five decades of music, 1964-2014. As well as the new track, the five album (three CDs and two downloads) compilation features 'Let Me Sleep Beside You' from Bowie's unreleased Toy album, the rare track 'Your Turn To Drive' and the 2001 re-recording of the 1971 outtake 'Shadow Man'
Music video by David Bowie performing I'd Rather Be High. (C) 2013 ISO Records, under exclusive license to Columbia Records, a Division of Sony Music Entertainment
Steve Reich Mix by James Murphy
Music video by David Bowie performing Love Is Lost. (C) 2013 ISO Records, under exclusive license to Columbia Records, a Division of Sony Music Entertainment
A revised version of David Bowie's Space Oddity, recorded by Commander Chris Hadfield on board the International Space Station.
With thanks to Emm Gryner, Joe Corcoran, Andrew Tidby and Evan Hadfield for all their hard work.
Captioning kindly provided by CHS (www.chs.ca)
Find out more:
Twitter: twitter.com/Cmdr_Hadfield
Facebook: www.facebook.com/AstronautChrisHadfield?
­­fref=ts
Google+: plus.google.com/113978637743265603454/po­­sts/p/pub