David Bowie is releasing Nothing has changed., a new compilation of some of his greatest hits alongside some harder-to-find material and a new single, 'Sue (Or In A Season Of Crime)' (head to Bowie's website to hear the song being given its first play on Guy Garvey's 6 Music show).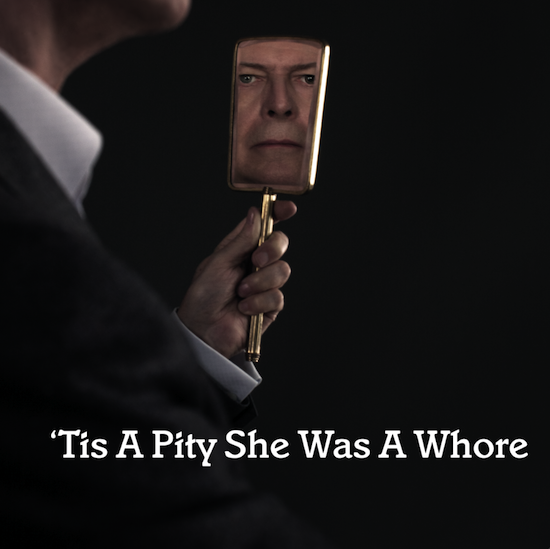 Both the album and single are out next week, but today he's preceded them by digitally releasing "Tis A Pity She Was A Whore', the B-side to 'Sue (Or In A Season Of Crime)'. It nods both to John Ford's 17th-century play 'Tis Pity She's A Whore and the First World War, with Bowie saying of it: "If Vorticists wrote rock music it might have sounded like this"
Animation by The Brothers McLeod
TWITTER: @BROTHERSMCLEOD
WEBSITE: http://www.brothersmcleod.co.uk/
'Warszawa' by David Bowie appears on the album 'Low' (1977). It's a tremendously great album.
Here's one of the places you can buy it: https://itunes.apple.com/gb/album/low…
Written and voiced by Adam Buxton
TWITTER: @AdamBuxton
WEBSITE: adam-buxton.co.uk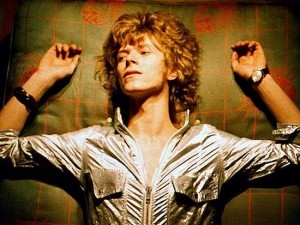 David Bowie is releasing a new single, 'Sue (Or In A Season Of Change)' to coincide with a "definitive hits collection" called Nothing Has Changed, both to be released on November 17. His first new track since the release of The Next Day will be available on digital download and limited edition 10″ single.
The Silver White Duke is celebrating his Golden Jubilee by releasing the anthology which covers five decades of music, 1964-2014. As well as the new track, the five album (three CDs and two downloads) compilation features 'Let Me Sleep Beside You' from Bowie's unreleased Toy album, the rare track 'Your Turn To Drive' and the 2001 re-recording of the 1971 outtake 'Shadow Man'
Music video by David Bowie performing I'd Rather Be High. (C) 2013 ISO Records, under exclusive license to Columbia Records, a Division of Sony Music Entertainment
Steve Reich Mix by James Murphy
Music video by David Bowie performing Love Is Lost. (C) 2013 ISO Records, under exclusive license to Columbia Records, a Division of Sony Music Entertainment
A revised version of David Bowie's Space Oddity, recorded by Commander Chris Hadfield on board the International Space Station.
With thanks to Emm Gryner, Joe Corcoran, Andrew Tidby and Evan Hadfield for all their hard work.
Captioning kindly provided by CHS (www.chs.ca)
Find out more:
Twitter: twitter.com/Cmdr_Hadfield
Facebook: www.facebook.com/AstronautChrisHadfield?
­­fref=ts
Google+: plus.google.com/113978637743265603454/po­­sts/p/pub
David Bowie has released a video this morning, trailing his new album, The Next Day, which comes out on March 11. You can pre-order the album and get hold of the single over at Bowie's website here.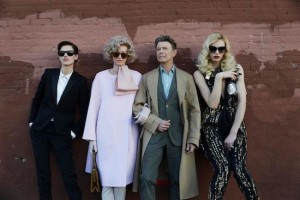 This excellent Floria Sigismondi-directed short film for 'The Stars (Are Out Tonight)' – the second song to be taken from the album, following 'Where Are We Now?' last month – is ram-packed with references to his entire career.
It stares Bowie and Tilda Swinton as a couple 'of a certain age' in a Californian suburb, whose lives get turned upside down when a celebrity couple move in next door. The video should prove good fun for Bowie-philes who will enjoy spotting the references to Low, The Man Who Fell To Earth, etc.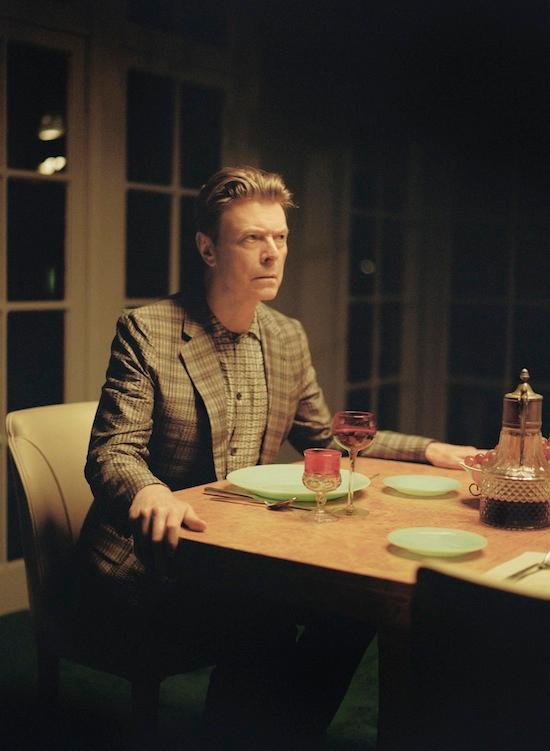 "Where Are We Now?" is David Bowie's return to the music business and was produced by Tony Visconti and written by Bowie. The single is taken off his upcoming "The Next Day" album and is only available from iTunes (direct link) as part of the new 17-track album (when you buy the new album you can already download the track). It's been over 10 years since we got a new album from Bowie. Together with the new track, Bowie also released a brand new video . The music video was directed by Tony Oursler and features footage from Bowie's time in Berlin.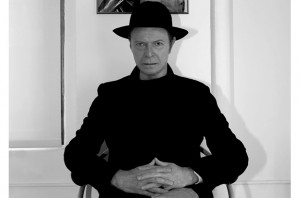 The track – a gently affecting work of understated melancholy, framed by resonant piano-and-guitar treatments – and its parent album were both produced by longtime Bowie collaborator Tony Visconti. Where Are We Now? is accompanied by a haunting video directed by Tony Oursler and recalls the singer's mid-to-late '70s Berlin period. Bowie is seen in the clip looking in on footage of the auto repair shop beneath the apartment he lived in at the time.
The release of Where Are We Now? and The Next Day was announced on the singer's website in a statement which reads: "Throwing shadows and avoiding the industry treadmill is very David Bowie despite his extraordinary track record that includes album sales in excess of 130 million not to mention his massive contributions in the area of art, fashion, style, sexual exploration and social commentary. It goes without saying that he has sold out stadiums and broken ticket records throughout the world during this most influential of careers.
"In recent years radio silence has been broken only by endless speculation, rumor and wishful thinking… a new record… who would have ever thought it, who'd have ever dreamed it! After all David is the kind of artist who writes and performs what he wants when he wants…when he has something to say as opposed to something to sell. Today he definitely has something to say."
No news yet as to whether Bowie will tour in support of The Next Day. For more information, including the album's tracklisting, visit the official David Bowie website.
Out now for the US market is the Tangerine Dream album "Under Cover" via Cleopatra Records. The 14-track collection features founding Tangerine Dream member Edgar Froese and the band re-imagining songs from David Bowie, The Beatles, The Eagles, Chris Isaak, Pink Floyd, Kraftwerk, the Goo Goo Dolls, Leonard Cohen, Depeche Mode, and more.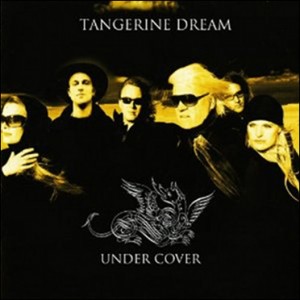 If you want to hear what to expect, you can already check out "Space Oddity".
Each member of the band selected the tracks that resonated the best with them. Froese chose "Everybody Hurts," Space Oddity," and "Heroes" on which he played synth, mellotron, and provided vocals. Percussionist/drummer Iris Camaa selected "Wicked Game," "Hotel California," and "Iris." Flutist and singer Linda Spa chose "The Model," "Suzanne," and "Forever Young." Thorsten Quaeschning, main vocalist and synth/guitar player, chose "Cry Little Sister," "Precious," and "Hallelujah." Guitarist Bernhard Beibl elected to cover "Norwegian Wood" and "Wish You Were Here."
"Under Cover" track list:
Cry Little Sister (Gerard McMann)
Everybody Hurts (REM)
Precious (Depeche Mode)
Space Oddity (David Bowie)
The Model (Kraftwerk)
Wicked Game (Chris Isaak)
Hotel California (The Eagles)
Suzanne (Leonard Cohen)
Heroes (David Bowie)
Forever Young (Alphaville)
Iris (Goo Goo Dolls)
Norwegian Wood (The Beatles)
Hallelujah (Leonard Cohen)
Wish You Were Here (Pink Floyd)
You can order the album on Amazon USA, Amazon UK and Amazon DE.
Via SL
The Stylophone is a miniature analog stylus-operated synthesizer invented in 1967 by Brian Jarvis and going into production in 1968. It consists of a metal keyboard played by touching it with a stylus — each note being connected to a voltage-controlled oscillator via a different-value resistor – thus closing a circuit. The only other controls were a power switch and a vibrato control on the front panel beside the keyboard, and a tuning control on the rear. Some three million Stylophones were sold, mostly as children's toys.
The Stylophone was available in three variants: standard, bass and treble, the standard one being by far the most common. There was also a larger version called the 350S with more notes on the keyboard, various voices, a novel 'wah-wah' effect that was controlled by moving one's hand over a photo-sensor, and two styluses.
In the mid-70s a new model appeared which featured a fake wooden effect on the speaker panel, and, more importantly, a volume control. (Previous Stylophones had been infamous for being too loud in quiet situations). This was shortly before the Stylophone ceased production altogether in 1975.
Rolf Harris appeared for several years as the Stylophone's advertising spokesman in the United Kingdom, and appeared on many "play-along" records sold by the manufacturer.
To hear individual performances, click on the desired song/s at the end of this video.