Tangerine Dreams goes 'under cover' with Bowie, Kraftwerk, Beatles and more
Out now for the US market is the Tangerine Dream album "Under Cover" via Cleopatra Records. The 14-track collection features founding Tangerine Dream member Edgar Froese and the band re-imagining songs from David Bowie, The Beatles, The Eagles, Chris Isaak, Pink Floyd, Kraftwerk, the Goo Goo Dolls, Leonard Cohen, Depeche Mode, and more.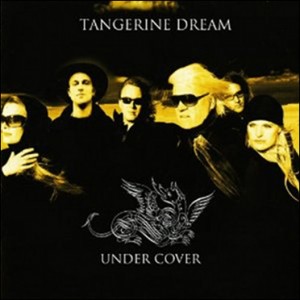 If you want to hear what to expect, you can already check out "Space Oddity".
Each member of the band selected the tracks that resonated the best with them. Froese chose "Everybody Hurts," Space Oddity," and "Heroes" on which he played synth, mellotron, and provided vocals. Percussionist/drummer Iris Camaa selected "Wicked Game," "Hotel California," and "Iris." Flutist and singer Linda Spa chose "The Model," "Suzanne," and "Forever Young." Thorsten Quaeschning, main vocalist and synth/guitar player, chose "Cry Little Sister," "Precious," and "Hallelujah." Guitarist Bernhard Beibl elected to cover "Norwegian Wood" and "Wish You Were Here."
"Under Cover" track list:
Cry Little Sister (Gerard McMann)
Everybody Hurts (REM)
Precious (Depeche Mode)
Space Oddity (David Bowie)
The Model (Kraftwerk)
Wicked Game (Chris Isaak)
Hotel California (The Eagles)
Suzanne (Leonard Cohen)
Heroes (David Bowie)
Forever Young (Alphaville)
Iris (Goo Goo Dolls)
Norwegian Wood (The Beatles)
Hallelujah (Leonard Cohen)
Wish You Were Here (Pink Floyd)
You can order the album on Amazon USA, Amazon UK and Amazon DE.
Via SL
Comments