Are you perhaps a Tangerine Dreams fan – then this one's for you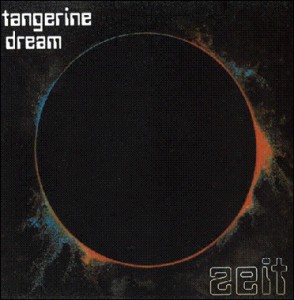 Out by in late June/early July 2011 is a deluxe numbered 1000 limited edition boxed set of Tangerine Dream's classic album "Zeit". "Zeit" was originally released in August 1972 and comes now in a remastered 2cd edition with a previously unreleased bonus disc of the band's Klangwaldt concert in Cologne in November 1972. The set will be available as a gatefold double LP edition on blue vinyl with a rare Ohr label insert and a lavishly illustrated deluxe 7″x7″ book with essay and finally also 3 postcards.
"Zeit" was recorded at the Dierks studio near Cologne and also featured a guest appearnce by Florian Fricke of Popol Yuh. "Zeit" was enthusiastically championed in the UK by the late John Peel and was a major breakthrough for Tangerine Dream.
Via SL
Comments