Absolute Body Control "Surrenders" to Covenant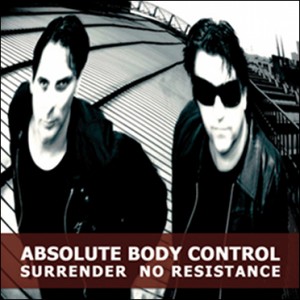 Out now on Sleepless Records is the new Absolute Body Control MCD "Surrender no resistance". The MCD holds a collection of remixes by Covenant, Millimetric etc from their "Shattered Illusion" album. The MCD also features unreleased material such as a cover version of Luc Van Acker's "Feels like love". The 6-track MCD is the follow-up to the "Sorrow" which was the first single taken from the album.
Formed in early 1980 by Dirk Ivens (voice/synths), Mark De Jonghe (synths) and Veerle De Schepper (backing vocals), Absolute Body Control released a first 7″ single "Is There An Exit?" in 1981. Soon after, Eric Van Wonterghem joined the band.
Tracklist:
Surrender, No Resistance (Crash Course In Science Mix)
Feels Like Love (exclusive Cover Version)
Surrender, No Resistance (Covenant Mix)
Tears (exclusive)
Surrender, No Resistance (Millimetric Mix)
Talking To The Men (Amictric Mix)
Comments