Second teaser from the upcoming Steelberry Clones album – Victims of fashion – listen to it here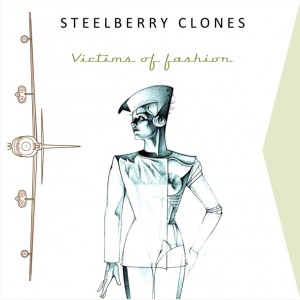 S T E E L B E R R Y   C L O N E S has been busy preparing for the release of their new full length album 'Retrosonic Voices' out in Q1-2013. As a teaser the band has now released their second single from the album on SoundCloud called Victims of fashion.
Just as with their previous single Sweet sexy virgin, Steelberry Clones continues to explore things that really matters, and this time around they are dissecting the world of fashion and the sometimes harsh working conditions these young people end up going through. The song is an uptempo electro pop song with strong synth bass beats and smooth synth sounds. Steelberry Clones has always tried to do a blend of music that deals with subjects that concerns us, paired with retrospective quests into things that intrigues them, such as space, 1950's, technology advancements, historical events and personal experiences.
The new release "Victims of fashion" will be accompanied with a video in the coming weeks. The new album "Retrosonic Voices" is due next year and will combine the best of modern electronic pop music with old-school sounds from the past 30 years of electronic music.
Track details:
Artist: S T E E L B E R R Y C L O N E S
Title: Victims of fashion
Album: Retrosonic Voices (Q1-2013) – will be released on iTunes, Spotify, Amazon and Limited edition hard copy
Label: Stereoklang Produktion
Comments