The on line magazine The Electricity Report has made a nice wrap up on what has been going on in the electronic music scene during 2013, below is an excerpt from the article: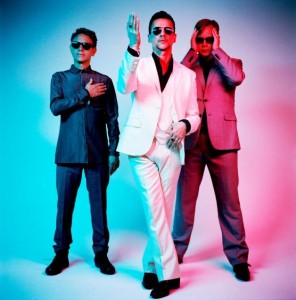 The year started appropriately enough with an electronic number '2013' by Belgian duo METROLAND. For the first six or seven months of 2013, it proved to be one of the most productive periods in electronic pop music. Not since the Autumn of 1981 when THE HUMAN LEAGUE 'Dare', GARY NUMAN 'Dance', ULTRAVOX 'Rage In Eden', DEPECHE MODE 'Speak & Spell', SOFT CELL 'Non-Stop Erotic Cabaret', HEAVEN 17 'Penthouse & Pavement', SIMPLE MINDS 'Sons & Fascination', NEW ORDER 'Movement', JAPAN 'Tin Drum' and OMD 'Architecture & Morality' all came out had so many significant releases coincided. Interestingly from that list, only JAPAN and SOFT CELL are missing as currently performing entities although MARC ALMOND himself made a number of concert and theatrical appearances during the year.
OMD got back to their Kling Klang roots with their best album in 30 years entitled 'English Electric'. Although enthusiasts of the band's pioneering work were satisfied, fans of OMD's pop phase were confused as to why Andy McCluskey and Paul Humphreys had recorded an electronic album influenced by KRAFTWERK! This was an indicator of how the band have mutated and been perceived over the years. But that was nothing compared with DEPECHE MODE whose single 'Soothe My Soul' was remixed by ZZ TOP's Billy F Gibbons… although recognisably reworked, listeners could barely notice the join, thus fully confirming DM's development into the world's premiere stadium electro blues combo. Their album 'Delta Machine' was a big improvement on 2009's 'Sounds Of The Universe' but it was no 'English Electric'.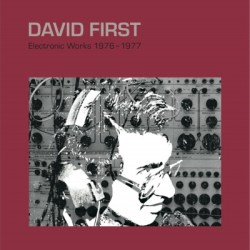 DAIS Records has an upcoming release that features vintage Buchla works by composer David First. Here's what they have to say about the album, David First: Electronic Works 1976 – 1977:
During his time at Princeton, First was introduced to the classical electronic music studio there, a lonely outpost of the famed Columbia-Princeton Electronic Music Center which housed one of the very first Buchla 100 series systems acquired by Vladimir Ussachevsky & Otto Luening.
Due to the introduction of digital technology within the music world, this system was left to languish in the studio unattended and nearly forgotten. First fell in love with this equipment and seized the opportunity to compose using the Buchla 100 synthesizer, at first experimenting only with electronic synthesis but later adding in his signature guitar stylings to make these compositions unique to the academic output typical of university music.
Thankfully, these compositions were recorded by First at Princeton on various reel to reel tapes and stored away for over 35 years. It wasn't until the summer of 2012, when David First and Ryan Martin (of Dais Records) decided to revisit and transfer these reels to compile an album presented here as a selection of genuine, uninhibited exploration into modular electronic synthesis.
The release is limited to an edition of 500 copies, with liner notes by David First. The release/shipping date is Jan 21, 2014.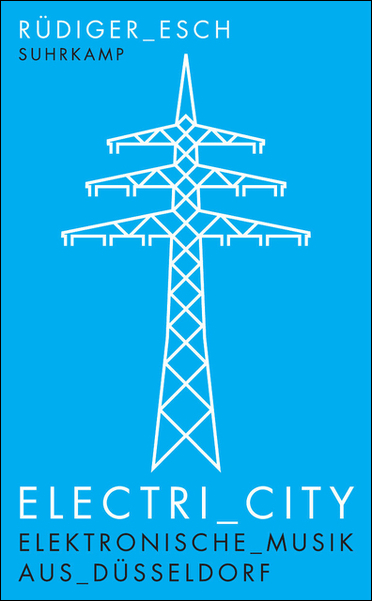 "Electri_City – Elektronische Musik aus Duesseldorf" is a brand new book that is being prepped for release on the 10th of March 2014 via Suhrkamp Verlag. Described by the publisher as 'Das definitive Buch zu Kraftwerk, Neu!, La Düsseldorf, DAF, Die Krupps, Der Plan, Liaisons Dangereuses, Rheingold, Propaganda' you can expect a detailed background on the Düsseldorf scene. That scene has since the 70s and 80s been considered as the electronic popmusic Mekka (let's hope Allah and co won't kill us for using this description).
The book is written by Düsseldorf resident and Die Krupps member Rüdiger Esch. In the book he covers the period from 1970 bis till the end of the 'analog phase' in 1986. Expect feedback in the book from Wolfgang Flür (Kraftwerk), Bodo Staiger (Rheingold), Gabi Delgado (DAF), Jürgen Engler (Die Krupps), Ralf Dörper (Propaganda), plus remarks from Giorgio Moroder, Ryuichi Sakamoto, Andy McCluskey (OMD), Martyn Ware (The Human League), Glenn Gregory (Heaven 17) and so on.
Still according to the publisher the book will also talk about reality versus myth regarding the scene.
You can order the book right here on Amazon: http://www.amazon.de/ElectriCity-Elektronische-D%C3%BCsseldorf-suhrkamp-taschenbuch/dp/3518464647/ref=sr_1_1?s=books&ie=UTF8&qid=1374060902&sr=1-1
Official video for Delayklinken "Air". Written by Svenson/Fyrek/Sokoleski
Copyright Control 2013 – Progress Productions.
Web: http://www.delaykliniken.se
Label: http://www.progress-productions.com
Produced by: Humorisma
New album out from Funker Vogt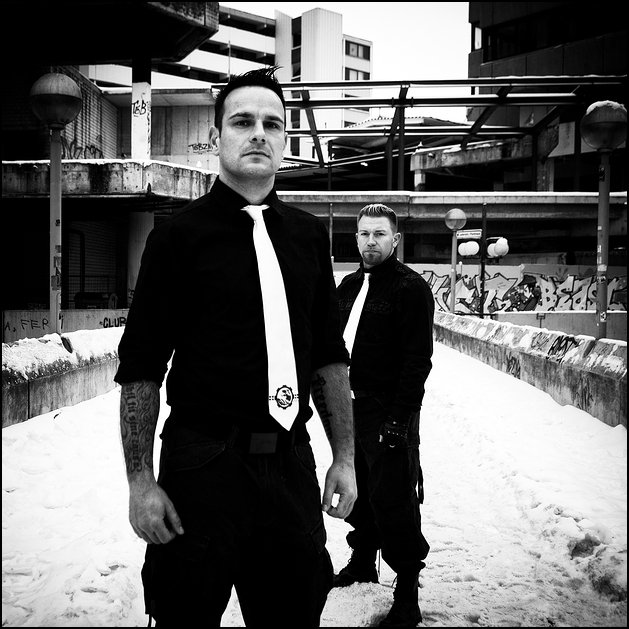 Tracklist
01. Columbine (03:43)
02. Mein Weg (04:05)
03. Religion (03:58)
04. Six Feet Under (03:24)
05. Kampf den Maschinen (03:14)
06. Gott noch nicht (03:48)
07. Kill on Command (03:17)
08. Our Life (04:42)
09. Kapitulation (03:57)
10. W.o.t.W (04:16)
11. The Firm (03:41)
12. Revolution (03:26)
13. Brüeder (05:23)
written and performed by Neuroticfish. Filmed, edited and directed by Judith Klein. (C)2013 Neuroticfish all rights reserved. Taken from the forthcoming album "A Sign Of Life".
http://www.neuroticfish.com
https://www.facebook.com/OfficialNeur…
https://soundcloud.com/officialneurot…
A film by Dave Hoser
© Notable pictures
From the album Cryptex [BDMCD22] / BOREDOMproduct
Steelberry Clones are back with a brand new video and track called 'Deep down below'
SBC takes us on an analog underwater electronic music journey, in a contemporary electronica / synth setting.
The track will be available for free download on the upcoming electro compilation album: SWEDISH ELECTRO SCENE, released on December 15th 2013 For more information and download please visit their FB page:
https://www.facebook.com/pages/SWEDISH-ELECTRO-SCENE/142762312456997?ref=br_tf
Music: Steelberry Clones
Label: Stereoklang Produktion
More from the tribe around SBC:
https://soundcloud.com/t-h-e-c-a-v-e
Gear used on this track:
KORG microKORG
Arturia Minibrute
KORG Volca Beats
Kawai synth
KORG iMS20
Mixed, produced and mastered in Reason and Logic Pro
Copyright Stereoklang Produktion 2013
info@stereoklang.se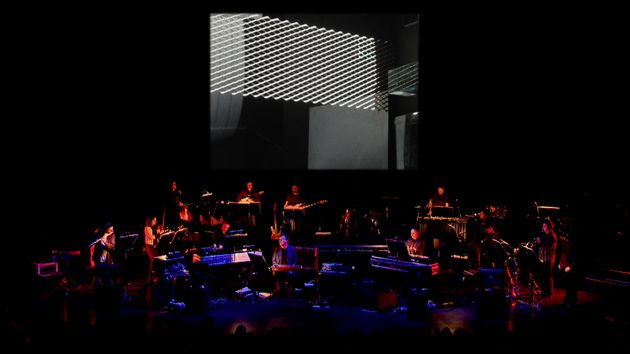 New video from Kirlian Camera
Taken from the album "Black Summer Choirs" – buy it here: http://www.outoflineshop.de/catalogse…
Or on iTunes: https://itunes.apple.com/album/black-…
Directed by Carlo Roberti
Written and Edited by Carlo Roberti and Marco Colassi
D.o.p Alessandro Leone
Camera Assistant Francis Joseph d'Costa
with Giulia Loreti De Paolis and Bruno Renzi
Produced by Solobuio Visual Factory and Out of Line
www.carloroberti.com
www.solobuio.com
Directed by John von Ahlen for Subterrane
http://itunes.apple.com/artist/parral…
http://www.parralox.com
This video is actually the Rear Projection used while we performed the song live.
We've added a vocal track, and so now this has become the default video for the 2009 version of Sharper Than A Knife.
We never intended for this to be the official video, but a few fan-made videos (using the rear projection, with vocals added) inspired us to release this version.
We DO NOT authorise any copying and re-distribution of this videoclip.
Adocumentary by Elena Tikhonova and Dominik Spritzendorfer, 2013, 89 min
www.elektromoskva.com/english
ELEKTRO MOSKVA is an essayistic documentary about the beginnings of the Soviet electronic age and what remained of it- a huge pile of outdated, fascinating devices. Today they are being recycled and reinterpreted by musicians, inventors and traders, who carry that legacy on into an uncertain future. An electronic fairy tale about the inventive spirit of the free mind inside the iron curtain- and beyond.