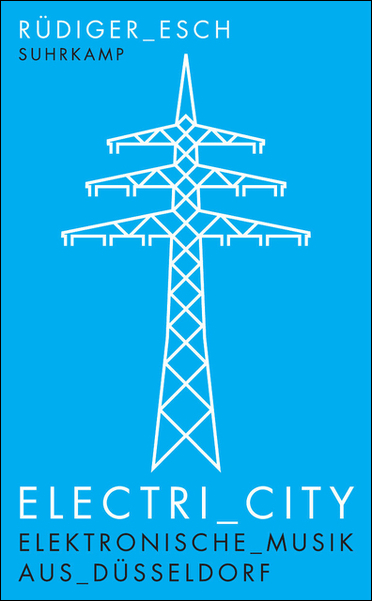 "Electri_City – Elektronische Musik aus Duesseldorf" is a brand new book that is being prepped for release on the 10th of March 2014 via Suhrkamp Verlag. Described by the publisher as 'Das definitive Buch zu Kraftwerk, Neu!, La Düsseldorf, DAF, Die Krupps, Der Plan, Liaisons Dangereuses, Rheingold, Propaganda' you can expect a detailed background on the Düsseldorf scene. That scene has since the 70s and 80s been considered as the electronic popmusic Mekka (let's hope Allah and co won't kill us for using this description).
The book is written by Düsseldorf resident and Die Krupps member Rüdiger Esch. In the book he covers the period from 1970 bis till the end of the 'analog phase' in 1986. Expect feedback in the book from Wolfgang Flür (Kraftwerk), Bodo Staiger (Rheingold), Gabi Delgado (DAF), Jürgen Engler (Die Krupps), Ralf Dörper (Propaganda), plus remarks from Giorgio Moroder, Ryuichi Sakamoto, Andy McCluskey (OMD), Martyn Ware (The Human League), Glenn Gregory (Heaven 17) and so on.
Still according to the publisher the book will also talk about reality versus myth regarding the scene.
You can order the book right here on Amazon: http://www.amazon.de/ElectriCity-Elektronische-D%C3%BCsseldorf-suhrkamp-taschenbuch/dp/3518464647/ref=sr_1_1?s=books&ie=UTF8&qid=1374060902&sr=1-1
Official video for Delayklinken "Air". Written by Svenson/Fyrek/Sokoleski
Copyright Control 2013 – Progress Productions.
Web: http://www.delaykliniken.se
Label: http://www.progress-productions.com
Produced by: Humorisma
New album out from Funker Vogt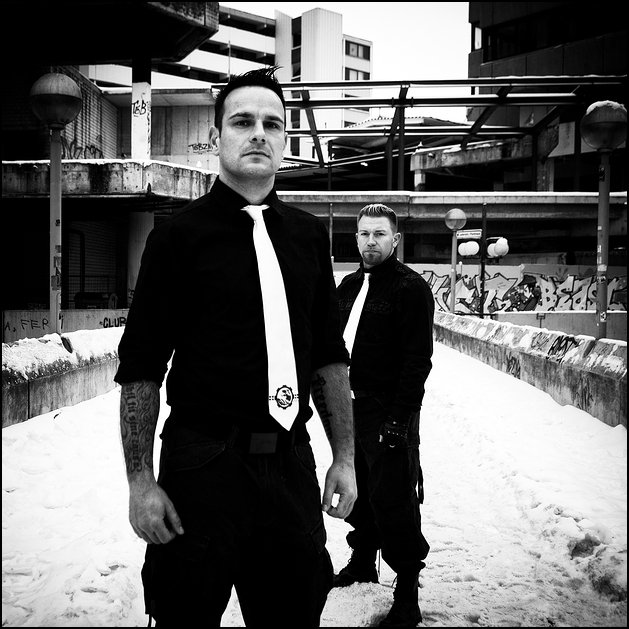 Tracklist
01. Columbine (03:43)
02. Mein Weg (04:05)
03. Religion (03:58)
04. Six Feet Under (03:24)
05. Kampf den Maschinen (03:14)
06. Gott noch nicht (03:48)
07. Kill on Command (03:17)
08. Our Life (04:42)
09. Kapitulation (03:57)
10. W.o.t.W (04:16)
11. The Firm (03:41)
12. Revolution (03:26)
13. Brüeder (05:23)
written and performed by Neuroticfish. Filmed, edited and directed by Judith Klein. (C)2013 Neuroticfish all rights reserved. Taken from the forthcoming album "A Sign Of Life".
http://www.neuroticfish.com
https://www.facebook.com/OfficialNeur…
https://soundcloud.com/officialneurot…
A film by Dave Hoser
© Notable pictures
From the album Cryptex [BDMCD22] / BOREDOMproduct
Steelberry Clones are back with a brand new video and track called 'Deep down below'
SBC takes us on an analog underwater electronic music journey, in a contemporary electronica / synth setting.
The track will be available for free download on the upcoming electro compilation album: SWEDISH ELECTRO SCENE, released on December 15th 2013 For more information and download please visit their FB page:
https://www.facebook.com/pages/SWEDISH-ELECTRO-SCENE/142762312456997?ref=br_tf
Music: Steelberry Clones
Label: Stereoklang Produktion
More from the tribe around SBC:
https://soundcloud.com/t-h-e-c-a-v-e
Gear used on this track:
KORG microKORG
Arturia Minibrute
KORG Volca Beats
Kawai synth
KORG iMS20
Mixed, produced and mastered in Reason and Logic Pro
Copyright Stereoklang Produktion 2013
info@stereoklang.se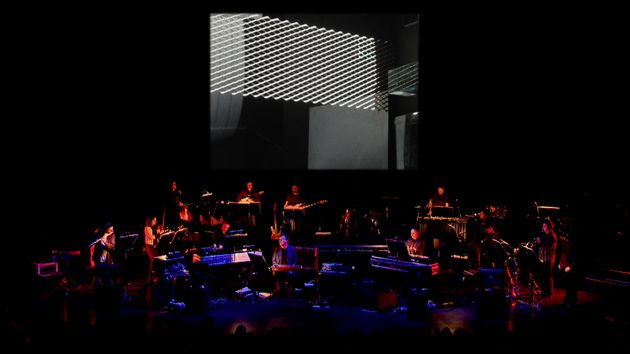 New video from Kirlian Camera
Taken from the album "Black Summer Choirs" – buy it here: http://www.outoflineshop.de/catalogse…
Or on iTunes: https://itunes.apple.com/album/black-…
Directed by Carlo Roberti
Written and Edited by Carlo Roberti and Marco Colassi
D.o.p Alessandro Leone
Camera Assistant Francis Joseph d'Costa
with Giulia Loreti De Paolis and Bruno Renzi
Produced by Solobuio Visual Factory and Out of Line
www.carloroberti.com
www.solobuio.com
Directed by John von Ahlen for Subterrane
http://itunes.apple.com/artist/parral…
http://www.parralox.com
This video is actually the Rear Projection used while we performed the song live.
We've added a vocal track, and so now this has become the default video for the 2009 version of Sharper Than A Knife.
We never intended for this to be the official video, but a few fan-made videos (using the rear projection, with vocals added) inspired us to release this version.
We DO NOT authorise any copying and re-distribution of this videoclip.
Adocumentary by Elena Tikhonova and Dominik Spritzendorfer, 2013, 89 min
www.elektromoskva.com/english
ELEKTRO MOSKVA is an essayistic documentary about the beginnings of the Soviet electronic age and what remained of it- a huge pile of outdated, fascinating devices. Today they are being recycled and reinterpreted by musicians, inventors and traders, who carry that legacy on into an uncertain future. An electronic fairy tale about the inventive spirit of the free mind inside the iron curtain- and beyond.
We wanted to keep the 'blue mood' of Maude Trout's painting while playing with clubland references to drink and drug excesses with subliminal images of powders, chemicals and alcohol. The video is a metaphor for getting 'wrapped up' in clubland hence the wrapping of Kate and Nicole at the end of the video. Colour is very important to us and we strictly kept the palate down to 3 main colours.' (Vin & Omi)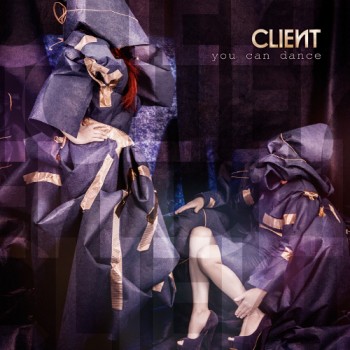 Album out on December 12th
CHVRCHES — Lies EP available to pre-order here: http://po.st/LiesiT
The debut album The Bones Of What You Believe is out now.
Buy Standard: http://po.st/TBOWYB II Special:http://po.st/TBOWYBSpecial
Tour dates and sign up to the mailing list : http://www.chvrch.es
Official music video to the opening track from the Decoded Feedback album 'Diskonnekt'.
Please watch in HD
Directed, Shot, and Edited by Rogelio Salinas III
Executive Producer – Dani Garcia
Cast – Yone Dudas and Marco Yone of Decoded Feedback and Logan South, Daley Catherine, Alyssa Onyx, and Panda Moaniam.
Crew – Rachel Salinas, Tommy Zion, AJ Jackson, Deborah Espinosa, and Bri Jones
Filmed at Longhorn Caverns, Elysium Austin, and a couple of shots from Cascade Caverns
Decoded Feedback Thanks – Rogelio and Rachel Salinas, the amazing crew who worked on this video, the kind people who donated to the making of this video, everyone at Elysium/Austin, Metropolis Records, Dependent Records, our friends, family, and fans
Rogelio and Rachel Salinas Thanks – God and our Lord and Savior Jesus Christ, Yone and Marco of Decoded Feedback for allowing us to make a video of this amazing song, our wonderful family and friends, our awesome cast and crew, Alma Raune, Meta Sektion, Anders Larsson, Lee Wright, and the rest of our generous Indiegogo supporters, Amy Bullard and the staff at Longhorn Caversns, the staff at Elysium/Austin and Cascade Caverns, Dave Heckman, and Metropolis Records
Story portion filmed on a Red One MX and band footage filmed with a Canon T4i
Directed by John von Ahlen for Subterrane
https://itunes.apple.com/album/eye-in…
http://parralox.bandcamp.com/album/ey…
www.parralox.com
Creative Director – John Ibrahim
Stylist – Tyra
Camera Operator – Rodney Dekker
Editor – John von Ahlen & Christopher Hart
Floor Runner – Nelson Clemente
Filmed on location at Blue Tree Studio, Port Melbourne
Post production courtesy Subterrane Recording Studio
Rowena Kang appears courtesy of Chadwick Models
Out now in a direction by Jason Alacrity is the newest Skinny Puppy video "illisiT". The track is taken from their May released "Weapon" album.
Electro project Ryan (aka Antonio Ryan Paolicelli) has launched a video for his project's very first single "Get Back". Wolfsheim, Hurts and Depeche Mode fans will recognize and enjoy the influences.
RYAN – GET BACK single download iTunes: https://itunes.apple.com/it/album/get…
Decoded Feedback have just launched their new official music video for the song "Another Loss". The videoclip was directed by Rogelio Salinas, the filmmaker who also created the Die Krupp's video "Risikofaktor". The band did an online campaign earlier this year to raise money to create the video.