Electro project Ryan (aka Antonio Ryan Paolicelli) has launched a video for his project's very first single "Get Back". Wolfsheim, Hurts and Depeche Mode fans will recognize and enjoy the influences.
RYAN – GET BACK single download iTunes: https://itunes.apple.com/it/album/get…
Decoded Feedback have just launched their new official music video for the song "Another Loss". The videoclip was directed by Rogelio Salinas, the filmmaker who also created the Die Krupp's video "Risikofaktor". The band did an online campaign earlier this year to raise money to create the video.
Watch FRITZ KALKBRENNER perform "Wes" and "Sky And Sand" live and in 1080p HD video at Electronic Beats Festival in Zagreb (08 November 2013) — Hashtag is #EBFest13
Find more live videos here: http://www.youtube.com/ElectronicBeat…
Read our review of the entire festival and see more pictures here: http://bit.ly/1iTBBme
THE CAVE has updated their site with some new tracks; including electronica tracks from Berliner Maschinenfabrik, Bears in Nippon and The Modifiers, listen below: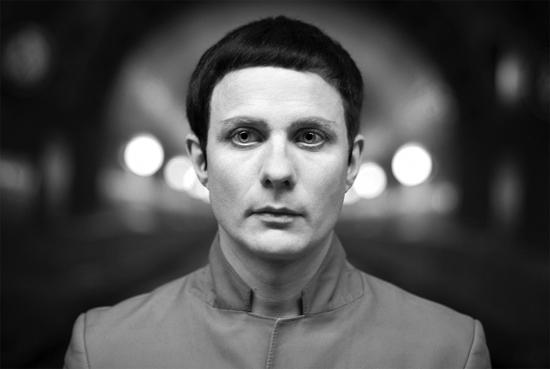 The Quietus has a nice interview out with felix Kubin, read an excerpt here:
With his great new album Zemsta Plutona just released, the unique German sci-fi synth-pop explorer and sound artist speaks to David Stubbs about musical deconstruction, radio art, and reconnecting Germany with the culture of Eastern Europe
The music of Felix Kubin spans, in its scope, the years 1916 to 2016. He straddles pop, sound art and composition, regarding all of them of equal value. Active in music since his pre-teens, his music alludes to, and draws on, the spirit of Dada, expressionism, Weimar cabaret, post-war musique concrète, the unique radio art form of Hörspiel, Kraftwerk and the great wave of early 80s German groups who preceded the bland misnomer of Neue Deutsche Welle.
As well as the early 80s German artists he first heard on one of the multiple radio sets in the rooms in which he grew up, Kubin's music is reminiscent of of a host of artists whose work has collapsed the walls between pop and the commercial, deconstruction and the avant garde – among them The Honeymoon Killers, Raymond Scott and Iannis Xenakis.
His latest album, Zemsta Plutona, finally released on his own Gagarin label, is as good as anything he has ever recorded since the "Tetchy Tapes" he first made when practically still a child on his newly acquired Korg MS-20 synth. It's been well road-tested. "Usually, I tend to play tracks first live before I put them on record, where it's possible to play them live," he explains. "So, people know them from live concerts. Most of the tracks for this were ready for 2009, and were ready to be released on a French label, but that fell through – then I got an offer from a label in Los Angeles who wanted to put out an album but that took so long, two years – until finally, I said, this is ridiculous, I've been playing these tracks live for so long – I need to put this out."
Background video information:
Hi everyone! SynthFreq here with a new composition titled "Industrial World" written by Crystal (msMotif-6), performed by Danielle and Crystal using the following synths:
Jupiter-8: filtered bell patch
Roland D-50: bright ice
Roland Alpha Juno-1: Z-lead
Roland A-90ex: split syn bass/(midi) to JV-1080 pulse lead
Yamaha Motif-6: percussion live set
Background video description:
Available now on iTunes: http://tinyurl.com/k8jrj6y
or… CDbaby: http://tinyurl.com/letyprf
The Last Martian EP by Sound of Science featuring "The Horrorist"
Vocals:
Oliver Chesler (born January 20, 1970), better known by his stage name The Horrorist, is an electronic music artist from New York. He is the owner of the Things to Come Records. He has live performances all around the world but a hotspot is Germany. Many remember him as the punk styled kid in D.A. Pennebaker's concert film "101″, featuring Depeche Mode. British music critic Simon Reynolds once proclaimed, "My favorite contemporary American singer-songwriter is Oliver Chesler, a/k/a The Horrorist.
Info on The Horrorist: http://thehorrorist.com/
Remix artists featured on The Last Martian EP:
Vile Electrodes:
Vile Electrodes initially formed through a mutual affection for early synthpop, delta blues, rock n roll and miserable indie bands, but their sound has probably been equally influenced by fetish porn, crap dead-end jobs and an unhealthy obsession with analogue synthesizers.
They began as a duo, have picked up and lost various people along the way and now exist as a 2/3/4 piece (in terms of human content) according to the time of day, the direction of the wind and the position of the stars.
They are currently working together on several exciting new songs and projects that will appear in the not-too-distant future, including additional collaboration with Sound of Science.
More on Vile Electrodes: https://www.facebook.com/vileelectrodes
Chad Glenn (The Coil):
Chad is a producer / sound designer/ composer at The Coil (www.thecoil.net). He develops software and sound libraries across a wide variety of medias, utilizing experimental instrumentation and devices both vintage and hi-tech.
Learn more at http://www.thecoil.net.
Sound of Science Info:
http://www.soundofscience.org
info@soundofscience.org
Check out our first EP release, "Hydrodome":
https://itunes.apple.com/us/album/hyd…
And a whole lot more updated weekly with fresh and experimental electronica acts. Here's how the y describe themselves:
"All songs/tunes/music at THE CAVE is the result of one small team of song writers operating under the same umbrella. The common theme is all about the love of electronic music done by hardware and software synthesizers."
Follow their channel here >>
https://soundcloud.com/t-h-e-c-a-v-e
Teaser video below:
THE CAVE – a small team of electro enthusiasts has created this electro music portal to share their sounds to all fans of ambient, electro, synth pop, electronica, techno music. All sounds and music produced with analog synthesizers, drum machines, and fused through modern day music production environments. This video provides a snapshot of some of the sounds you can find in THE CAVE.
In this episode, Andrew and Pete discuss hardware and software for making music. We'll cover the basics of how electronic music is created and recorded in modern home and pro studios, and then dive in on the stuff we can all use.
Links:
Hardware Recorders
========================================
­=====
Zoom R24: http://www.amazon.com/Zoom-R24-Digita… Retails for $500.
There's also an R16 that's $100 cheaper, and an R8 which is $200 cheaper (the R8 also looks like it's a good bit smaller, so it might be a nice one to use for "found" sounds:
http://www.amazon.com/Zoom-R8-Multitr…
Synthesizers, Workstations, and Controllers
========================================­=====
Korg Kaossilator: http://www.amazon.com/Korg-Kaossilato…
Korg Kaossilator 2: http://www.amazon.com/Korg-KO2-KAOSSI…
Korg MicroStation: http://www.sweetwater.com/store/detai…
Turns out their Virtual B3 is also available separately: http://www.sweetwater.com/store/detai…
Korg MS-20 Mini
http://korg.com/MS20mini
AKAI MPKmini controller: http://www.amazon.com/Akai-Pro-MPK-Ul…
Moog Sub Phatty
http://www.moogmusic.com/products/pha…
Synthesizers.com Modular Synth
http://synthesizers.com/
(many other modular manufacturers. If you want to investigate Eurorack, I recommend visiting http://analoghaven.com )
Recording and DAWs
========================================­=====
Audacity (free sound recorder/editor)
http://audacity.sourceforge.net/
Ableton Live (desktop DAW PC/Mac)
https://www.ableton.com/en/live/new-i…
FL Studio (desktop DAW)
http://www.image-line.com/documents/f…
FL Studio Groove (for Windows 8, Surface, etc.)
http://www.image-line.com/documents/f…
SILENT WAVE
Electropop from Gothenburg
First official video
For more information, visit:
http://silentwavesweden.tumblr.com/
Kebu live at the Assembly Computer Festival at Hartwall Arena, Helsinki, 2.8.2013. Real-time computer graphics by VJ Julius Tuomisto and his Z Vector software. Many many thanks to the amazing crew at Assembly for not only arranging the concert but also filming and broadcasting the show (the whole show was streamed online in realtime)!
The song was performed using only analog synthesizers, either played live or sequenced. The performance was recorded directly from the mixer to a stereo track and later mixed together with the ambience from the arena. A few mistakes have been cut out and replaced with the audio from a rehearsal take.
Equipment used in this song: Roland JX8P, Juno 60, Alpha Juno 1&2, TR-808; Moog Source, Korg Polysix, Poly 61; Jomox AirBase99, Touched-by-sound DRM1, Oberheim Matrix 1000, Yamaha RS7000 (only for MIDI sequencing), Behringer DDX3216, Lexicon MPX500, as well as a midi patchbay and additional preamps for my mixer.