Reading: New book "Music from Düsseldorf"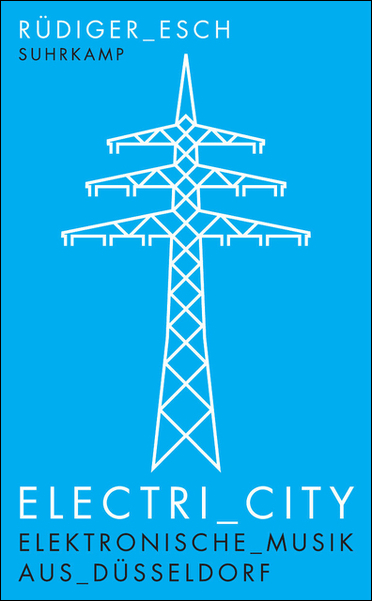 "Electri_City – Elektronische Musik aus Duesseldorf" is a brand new book that is being prepped for release on the 10th of March 2014 via Suhrkamp Verlag. Described by the publisher as 'Das definitive Buch zu Kraftwerk, Neu!, La Düsseldorf, DAF, Die Krupps, Der Plan, Liaisons Dangereuses, Rheingold, Propaganda' you can expect a detailed background on the Düsseldorf scene. That scene has since the 70s and 80s been considered as the electronic popmusic Mekka (let's hope Allah and co won't kill us for using this description).
The book is written by Düsseldorf resident and Die Krupps member Rüdiger Esch. In the book he covers the period from 1970 bis till the end of the 'analog phase' in 1986. Expect feedback in the book from Wolfgang Flür (Kraftwerk), Bodo Staiger (Rheingold), Gabi Delgado (DAF), Jürgen Engler (Die Krupps), Ralf Dörper (Propaganda), plus remarks from Giorgio Moroder, Ryuichi Sakamoto, Andy McCluskey (OMD), Martyn Ware (The Human League), Glenn Gregory (Heaven 17) and so on.
Still according to the publisher the book will also talk about reality versus myth regarding the scene.
You can order the book right here on Amazon: http://www.amazon.de/ElectriCity-Elektronische-D%C3%BCsseldorf-suhrkamp-taschenbuch/dp/3518464647/ref=sr_1_1?s=books&ie=UTF8&qid=1374060902&sr=1-1
Comments