New electronic music video from 'grooveproject', details below:
Hello everyone. It's my first video in 2013 from last night


I create simple two sequences with pad sound on the Radias, add choir from Virus, pad from Supernova and some effects and solo from AN1x, Supernova and Miniak.
Enjoy the sounds and all the best in New Year !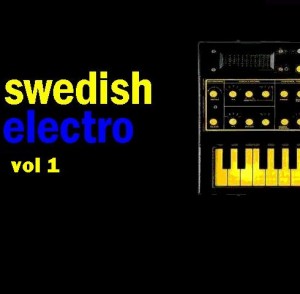 On January 5th 2013 a new album was released via the Facebook group Swedish Electro Scene featuring 27 tracks of some of the best electro artists in Sweden right now. So to get a snap shot of what Swedish electronic artists are up to and to see how vibrant the Swedish electronic music scene make sure to download this free album. Artists on the album include well known acts like Cryo, Code 64, Emmon, The Pain Machinery, Social Ambitions, Unitary, Spark!, Steelberry Clones as well as more unknown / new ones like Vanguard, DPoint, Neurobash, Radiant and Cold Connection
Check it all out right here:
In collaboration with these electro labels:
Progress Productions, Electric Fantastic Sound, Wonderland Records, Stereoklang Produktion and Complete Control Productions
"Deep End" is a solid piece of musical dark chocolate: bitter and brooding" – http://www.muzikdizcovery.com/
"Fusing dance and rock in a manner often only employed by knob-twirlers like Justice or Deadmau5, Future Relative manages to emulate much of what those contemporaries do best while perfecting a sound readymade for today's burgeoning festival culture." – Speak Into My Goodeye
"Deep End is a tastefully dark track with multiple genre bending elements ranging from rock, electronic, and new wave. Just how we like it. Think Nine Inch Nails spiked with a hit of 808 State and a dash of Orbital. " – http://rawthentix.com/
"Brooklyn's Future Relative are one act you can mark as 'keep an eye on' in 2013. If their new track 'Deep End' is anything to go by, they're going to be offering us some of the greatest electronic/pop jams of the year. Borderline industrial and 100% ready for the floor" – It's My Kind Of Scene
"Deep End is a brooding, synthy electro track, with wispy vocals and a punchy dance backbeat." – Baeble Music
facebook.com/futurerelative
twitter.com/futurerelative
Brand new video from Swedish/American trio Titans. The album "For The Long Gone" recived brilliant reviews when it was released. Here is a true floorfiller for the alternative dancefloors worldwide. Titans are: Dan Von Hoyel, Fredrik Mattsson and Jimmy Svensson. Video directed by: Per Nordgren / All rights reserved 2013 (c) Progress Productions // www.progress-productions.com // www.facebook.com/ProgressPro
Happy new years!
Buy the single on iTunes – https://itunes.apple.com/us/album/sex-rocket/id568252840
434 days since I first started animation for this, or 1 year 2 months and 7 days.
Song by Tycho Brahe – http://www.tycho.com.au/ (Buy physical CDs, T-shirts and more!)
Follow me on twitter – https://twitter.com/ForlornCreature
Dual HP sine wave generators running with effects, large modules including SSL DDVO, STG Sea Devil, DotCom Q 106/107/108 controlled by the EMW-300, and processed loops all running in real. There was a lot to keep track of so while this was recorded live it was take three.
twitter.com/AtomicShadow
atomicshadow.com
Jingle bells with Cubasis, Animoog and Lemur
Download from the AppStore:
Cubasis – goo.gl/qPYCZ
Animoog – goo.gl/vxRC5
Lemur – goo.gl/xOp5b
Live performance featuring Kebu in action with his machines:
http://www.facebook.com/kebunator
http://kebu.fi
This is the second tune I made for my debut album, "To Jupiter and Back", released in May by Secret Entertainment: http://www.inverse.fi/store/?p=en.levyt.item.html&pid=17004
This video was recorded live at Kulttuuritehdas Korjaamo, Helsinki, 30th of November 2012. Many thanks to Lauri Kujanpää and Pertti Grönholm for working the cameras.
The song was performed using only analog synthesizers, either played live or sequenced. Equipment used in this song: Korg Micro-preset M500, Poly-61, Polysix; Logan String Melody; Touched by Sound DRM1, Roland TR-808, Juno 60, Alpha Juno 1 & 2; Moog Source; Electro Harmonix Small Stone; Yamaha RS7000 (only for MIDI sequencing); Behringer DDX3216, ADA8000; Lexicon MPX500; Steinberg Midex 8 (as midi patchbay).
Unfortunately, the audio recording from the concert failed – it was recorded only in boring mono. But fortunately, I recorded my general rehearsal a few days before the gig, so the main audio you hear is from that.
Cameras: Canon HF100 & HF M406 x 2
Something Christmassy created with M-Tron Pro and the OptiTron, ChamberTron and OrchTron Add On Packs.
Wishing you all the best for 2013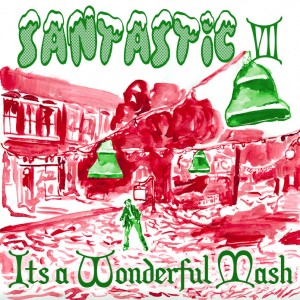 And here's another treat the annual holiday mashups – Santastic 7:
Jingle Bells Pon De Floor (Major Lazer vs Soma vs Jars of Clay) - DJ Schmolli (Vienna, Austria)
What Child Too Close? (The Judds vs Alex Clare) - mojochronic (Berkeley, CA)
Jingle Pressure (Queen and David Bowie vs Smokey Robinson and special guests) - dj BC (Atlanta, GA)
Rock The Jingle Bells (LL Cool J vs Tuborg Julebryg Jingle) - ThriftshopXL (London, England)and dj BC (Atlanta, GA)
Santa Brought My Baby Around The World (The Moonglows vs Elvis vs Daft Punk vs Eddie Dunstedter vs ATOM) - ATOM (Stamford, CT)
Riders On The Sugar Plum (Sugar Plum Fairy vs The Doors vs Maroon 5) - DJ McFly (Manchester, NH)
Sleigh Ride 2 Hell(Johnny Mathis vs AC/DC vs Ciara) - DJ Flack (Boston, MA)
Jingle Bells Are What I Got (Sublime vs Smokey Robinson) - Voicedude (Sunny OC, CA)
White Christmadness (Diana Ross vs Muse) - mojochronic (Berkeley, CA)
Christmaus (Bruce Haack vs Deadmau5) - Instamatic (London, UK)
Jingle Girl (Brian Setzer Orchestra vs Sean Kingston) - G3RSt (The Netherlands)
Express The Halls With Bounce And Mojo (XXXmas Clean Moombah Edit) (Diplo & Nicky Da B x PDS MIX x Mojo Nixon x The Showboys) (Squeakishly Clean Version) - Pimpdaddysupreme (Nashville, TN)
Toxic Xmas (Morsy's Mash-Up Gift) (Britney vs Jose Feliciano) - DJ Morsy (New York)
I Wanna Be Dentated – Blitzen's Bop (The Ramones vs The Three Stooges vs The Ray Conniff Singers) - mojochronic (Berkeley, CA)
Smells Like Ray Conniff (Nirvana vs Ray Conniff vs Pancadão) - Brutal Redneck (Londrina, Brasil)
Sister Christmas (Silent Night Ranger vs. The Temptations) - Lobsterdust (New York, USA)
Jingle Bells Pon De Floor (Extended Version) (Major Lazer vs Soma vs Jars of Clay) - DJ Schmolli (Vienna, Austria)
Swedish electro pop duo Jode are in the production process with Christoffer Berg (Depeche Mode, The Knife, Moby etc) finishing their debut single "Untold". Berg will be mixing and producing. Christoffer Berg just came home from New York and Santa Barbara after spending 6 months with Depeche producing their forthcoming album.
Fitting title for a track that goes live on Youtube the same day as the Maya calendar strikes Dec 21st

Video production by : Rain Ginsberg
Song written by: Revital Ben-Hemo, Giuseppe Calandrini, René Tebbe
Extract from the upcoming new album titled "DREAMS"
Release date February 22th 2013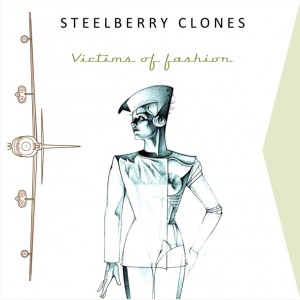 S T E E L B E R R Y   C L O N E S has been busy preparing for the release of their new full length album 'Retrosonic Voices' out in Q1-2013. As a teaser the band has now released their second single from the album on SoundCloud called Victims of fashion.
Just as with their previous single Sweet sexy virgin, Steelberry Clones continues to explore things that really matters, and this time around they are dissecting the world of fashion and the sometimes harsh working conditions these young people end up going through. The song is an uptempo electro pop song with strong synth bass beats and smooth synth sounds. Steelberry Clones has always tried to do a blend of music that deals with subjects that concerns us, paired with retrospective quests into things that intrigues them, such as space, 1950′s, technology advancements, historical events and personal experiences.
The new release "Victims of fashion" will be accompanied with a video in the coming weeks. The new album "Retrosonic Voices" is due next year and will combine the best of modern electronic pop music with old-school sounds from the past 30 years of electronic music.
Track details:
Artist: S T E E L B E R R Y C L O N E S
Title: Victims of fashion
Album: Retrosonic Voices (Q1-2013) – will be released on iTunes, Spotify, Amazon and Limited edition hard copy
Label: Stereoklang Produktion