Soft chill electronica from Noblesse, details below:
Director & concept: Carmen Lidia Vidu
Cristina Baciu: VFX
Horatiu Lazar: Photography
Special thanks to Oana Dorobantu, Cornelia & Raluna
Hotel California appears on the Noblesse Oblige Album "Affair of the Heart"
(RepoRecords, release date: May 24th 2013)
Buy the album:
Germany: http://www.amazon.de/Affair-heart-Nob…
UK: http://www.amazon.co.uk/Affair-The-He…
USA / Canada: http://www.stormingthebase.com/nobles…
France: http://www.amazon.fr/Affair-heart-Nob…
Italy: http://www.amazon.it/Affair-Heart-Nob…
iTunes: https://itunes.apple.com/album/affair…
Original version by The Eagles, written by Don Felder, Glenn Frey, Don Henley.
More infos on:
www.noblesseoblige.co.uk
www.facebook.com/noblesseobligemusic
Everywhere video with actor Helena Helena Sandström. Filmed on location in Stockholm at Skogskyrkogården, Skokloster and Bar Side Track,
July 2011. Director and cinematographer Johan Svenson
The Synthetic Dream Foundation's contemporary classical – idm track "summoning her iron golem".
The Synthetic Dream Foundation has released a brand new video for the track "Summoning her iron golem" off the project's latest CD "Where drowned suns still glimmer"?. The video is an example how mechanical animation can be the perfect visual companion to hard kicking instrumental music.
Catching up with world renowned visual artist and installation designer Vello Virkhaus to talk about his beginnings in visual art and his current state of "suspending reality, and going to fantastic places" with Ultra Music Festival, Skrillex, Amon Tobin.
This 80sObscurities was founded by DJ Rexx Arkana to showcase old, often unknown or forgotten acts and tracks from the decade when electronic music was truly the new wave. Rexx Arkana has been a club/radio DJ and promoter since the mid-80s and headlined festivals on several continents and currently holds a residency at DEFCON, NYC's current longest-running weekly scene party. He is also the founder and lyricist of Brudershaft and one half of harsh electro act FGFC820.
Hump day here at 80sObscurities and I'm hoping that today's selection will crank things up and get us closer to the weekend, faster. Force Legato only ever released one song, 1989's "System", but that doesn't mean they didn't leave their mark. This 12" has the distinction of being the first record released by legendary Frankfurt DJ/producer Oliver Lieb. Not only that, but it's also notable for the fact that Lieb's partner in the project was none other than equally legendary German producer and Dorian Gray night club resident DJ Torsten Fenslau (R.I.P.).
"System" was an audio documentation of the shift occurring in electronic music at the turn of the decade, where the "traditional" EBM and industrial beats that had dominated dance floors were beginning to morph into new styles and sounds. New Beat was already coming to fashion and it wouldn't be long before techno would totally take over. This track, however, has one foot firmly in both camps, which might explain why it resonated so well with so many and nearly hit the official German pop charts at the time.
Lieb would go on to achieve international acclaim for his trance projects LSG and Paragliders and today has over 250 production credits to his name. Fenslau, for his part, was even more successful in a sense. While outside of the Frankfurt scene he might not have gotten the same name recognition as Lieb, his "group" Culture Beat (really Fenslau and production partner Peter Zweier, with guest vocalists Tania Evans and Jay Supreme) topped charts around the globe with their 1993 hit "Mr. Vain." Sadly, Fenslau would be killed in a car accident later that year, but Oliver Lieb continues to be a major presence in electronic music. The more you know… from 80sObs.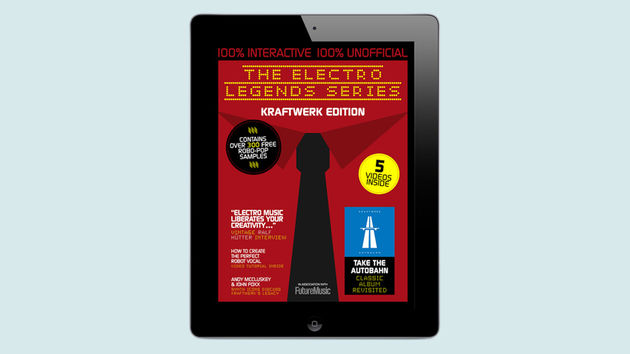 Nova State Machine have announced the release of their debut album "Show of Force". The band is a collaboration between the music of C. Saunders (aka SiK from the Australian industrial act NOVAkILL) and the vocals and lyrics of D. Ilyn from the Russian EBM act Ultimate Soldier.
"Show of Force" is the first release for the new label Shoknova Records and can be ordered here on Bandcamp.
Electronic Music – University of Melbourne.
Panels V was composed in 1975 it includes an extract from a parliamentary debate, an advertising jingle and the voice of a disc jockey. This upload is taken from an LP that was produced for the Faculty of Music from the above mentioned University. It was released in association with inter-galactic Fringe Benefit Productions by Serge Ermoll.
Engineer: Les Craythorn
Cover design: Anne Pottage
Photographer: Gerard Lier
The Custom Pressing is made by EMI (Australia) & at the heart of this recording is featured the SYNTHI 100 analogue synthesizer, made by EMS of London, linked to a PDP 11/10 computer.
Other Artists that feature on this rarity are Gary Wright, Chris Wyatt, Greg Riddell, Ken Guntar and Peter Tahourdin
The Swedish duo Stefan Ljungdahl and Ivan Hirvonen aka Fatal Casualties pleasantly surprised us earlier this year with their 6-track "Paria", and now they present "A very strange shortfilm" (the title says it all) which includes new music by Fatal Casualties plus 'some thoughts & feelings' as the band puts it.
"A very strange shortfilm", includes new music by Fatal Casualties, some thoughts & feelings.
Listen & order our debut "Paria" from Seja:
http://www.seja.nl/seja_label.html#se…
…and the "Slippery" EP from VUZ Records:
http://www.vuzrecords.de/newf.html
https://www.facebook.com/pages/Fatal-…
Greetzzz from Team FaTaL
http://www.fatalcasualties.com/
Music video for Painful Like performed by Austra.
Buy Painful Like at iTunes – http://smarturl.it/PainfulLike
Buy Olympia at iTunes – http://smarturl.it/Olympia
Buy Olympia at Domino – http://www.dominorecordco.com/olympia
Directed By: Exploding Motor Car
Camera: Adama Makarenko, Sylvain Chaussée
Production Design: Winston Hacking
Editor: Brett Long
Puppeteer+Puppet Build: Brett Long
Production Assistant: Max Parr, Amanda Wyman
Stunt Doubles: Martin MacPherson, Tony Wallace, Winston Hacking
Produced By: Winston Hacking
Animation: Brett Long
Skaters: Daniel Lefebre, Aaron Wheat, Taylor Ritchie
Chef: Yukiko Hara
Colourist: Evan DeRushie
'Drew', from the forthcoming album "Tales of Us" (out 9th Sept UK / 10th Sept US).
Having trouble viewing the video ? See it here: http://vimeo.com/70190035
Pre-order "Tales Of Us": iTunes: http://smarturl.it/talesofusitunes
Direct: (including the exclusive Deluxe Box set): http://goldfrapp.sandbaghq.com
CD: http://smarturl.it/talesofusCD
LP: http://smarturl.it/talesofusLP
Trailer and all films are co created by Alison Goldfrapp & Lisa Gunning.
Trailer and all films written, directed & edited by Lisa Gunning.
Produced by Stephanie Zari. Cinematography by Brian Strange.
Information:
Mit der limiterten EP "Bambule" präsentieren Tyske Ludder einen Vorgeschmack auf das kommende Album. Eine markante Stimme, treibende Beats, schwebende Synthflächen und coole Ideen verleihen der EP den Schuß Charakter, den ein ordentliches Electro-Release heutzutage braucht. Tyske Ludder! Noch Fragen? Erscheint im exklusiven nummerierten Digifile, streng limitiert auf 1000 Exemplare (keine Nachpressung)!
Tracklist:
01. Bambule (Mexican Edit), 02. U-Boot (Dive into Fear Edit), 03. Bambule (EvvilKing-Mix by Steril), 04. Bambule (Harmbule-Mix by Harm Joy), 05. Bambule (Tikka Masala Remix by Implant), 06. Bambule (Feindflug Rmx)