Randy Rose, lead singer for The Residents, hosts an infomercial where the group presents its entire catalog of music in an uplifting once-in-a-lifetime offer.
The gaming guru Ray Koefoed and Mind.in.a.box mastermind Stefan Poiss have been working together on a music video based on the famous video game "Portal 2″, which will be part of the Machinima Interactive Film Festival that started on 1st December 2012.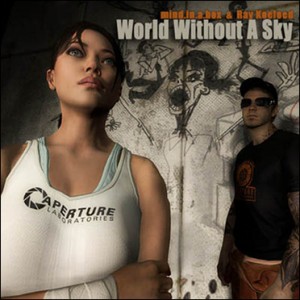 The song itself is a futuristic mix of rap, futurepop and the typical Mind.in.a.box vocoder vocals.
'Wait', taken from the album 'Hurry Up, We're Dreaming', is the final episode of the trilogy, the end point of the visual collaboration between M83 and Fleur & Manu that has been ongoing throughout 2012.
Watch the full series here: http://www.youtube.com/playlist?list=PL7CZ4TImzrFlTqI5l09Az8modBIkqkwFB
Directed by Fleur & Manu, this video was made in conjunction with The Creators Project, a partnership between Intel and Vice.
Buy 'Hurry Up, We're Dreaming' here:
Double CD: http://glnk.it/av
12″ Vinyl: http://glnk.it/aw
iTunes: http://glnk.it/ar
M83:
http://www.youtube.com/m83
METROLAND – 'Mixing The Gap' EPCD
Out now is a brand new video from the Kraftwerkian Belgian duo Metroland. The video "Harry Beck" (in a remix by Növö) is dedicated to Harry Beck, an English engineering draftsman best known for creating the present London Underground Tube map in 1931.
http://www.alfa-matrix.com/shop_comments.php?id=2242_0_8_0_C
Original version taken from album Mind The Gap
Remixed by Laurent Boudic under Növo
Edited from EPCD Mixing The Gap
Video edit by HC Carbo
http://www.metrolandmusic.com/
https://www.facebook.com/metrolandmusic
Harry Beck (real name Henry Charles Beck), is a name you most likely will not know, even though a great deal of us have already been using his creation or have seen alternative versions of it.
Neither did we know Mr Beck, but at the time when we were figuring out what to take as art for the album we went on the internet looking for some interesting pictures. It is there where we stumbled upon Beck and his 'creation'.
Harry Beck was an English engineering draftsman best known for creating the present London Underground Tube map in 1931. This map seems so common to every one of us these days, but in the early 1930′s it wasn't. The company of 'London Underground' was initially skeptical of Beck's radical proposal — it was an uncommissioned spare-time project, and it was tentatively introduced to the public in a small pamphlet in 1933. It immediately became popular, and the Underground has used topological maps to illustrate the network ever since.
Beck had the idea of creating a full system map in color. He believed that passengers riding the trains were not too bothered about the geographical accuracy, but were more interested in how to get from one station to another, and where to change. Thus he drew his famous diagram, looking more like an electrical schematic than a true map, on which all the stations were more or less equally spaced.
Knowing this, we were sure it was a nice idea to pay homage to such an interesting character, which eventually inspired us, convinced no one has ever done this before. So we looked for more information, films, documentaries, whatever we could find on Harry Beck. And from a shipload of information, we distillated that sample that to us seemed the essence behind the complete story: 'form followed function'. At the same time we decided to take this slogan as the essence of our project and album.
This song was the last addition to the album. It was first intended to be part of a download EP, but the final result was so good that we both decided that Harry Beck deserved a spot on the album.
As for the remix, we asked Laurent Boudic from NÖVÖ again, as he already delivered us a true marvel of 'Theme For Metroland'. The result is stunning: a surprising remix which brings you back to the late 80′s when the famous UK electro label Mute Records released their limited 12inches. They always contained that sort of remixes that had a hint of the original, still containing enough interesting other sounds on top. Massive rework, great style, but what else would you expect ? Laurent is Belgian as well !
The title track from the latest album by Decktonic, out now on 56kbps Records. Free download:
http://decktonic.bandcamp.com/album/forgotten-machines
THIS IS DECKTONIC
http://thisisdecktonic.com
Directed by Rich Keohane
http://www.richenvironments.com/
Diego Stocco has released another sound design video work, the meditative Transformed Rain.
Here's what he has to say about it:
Few days ago I was working on a new instrument and needed to pick up some tools from my work table outside. It was a rainy day.
While I was sorting through the tools, I started hearing a faint tonal rhythm that reminded me of ethnic percussions and wondered where it was coming from. It was the rain hitting a metallic trash bin that I had left upside down in front of the working table.
I stopped for a moment and focused my attention on the sound.
Besides the percussive noise of the rain, I started hearing some overtones, so I got inspired to create a piece by expanding the tonal resonances present within that sound. No additional instruments or samples. I hope you'll enjoy it!

ElectriXmas is an annual event focusing on electronic music, within electronic pop, EBM, electro etc. As with previous years five bands will perform live on stage and this years line up promises a full powered event, here's is what the ElectriXmas crew has to say about it:
Well, it's been a tough choice to select the final artist for this years electriXmas. We've had weeks of discussions, negotiations and a lot of stress, but finally we're pleased to be able to bring a long awaited band to the stage…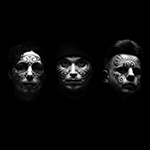 We give you… [:SITD:] !!
So now, the complete lineup is:
ICON OF COIL (no)
[:SITD:] (de)
AESTHETIC PERFECTION (us)
JÄGER 90 (de)
HENRIC DE LA COUR (se)
+ surprise guests ELECTRONICALLY YOURS  (se)
From a < S T E E L B E R R Y   C L O N E S > perspective we recommend you to keep a close eye on the surprise act going forward

Electronically Yours
Eddie Bengtsson (Page, S.P.O.C.K, Sista Mannen På Jorden) oiled a wooden deck and had a vision. He invited friends and acquaintances from among the ranks of Swedens synth artists to help him realize it. By taking the best tunes from the 70′s to the present day and redefining them electronically they hope to make our small planet a better place … Do not miss Electronically Yours Live at electriXmas!
Don't forget to Check out the Artists page for more info on the artists. Tickets can be bought directly from the website, but hurry, electriXmas has been completely sold out the last 3 years in a row, so don't wait too long!
We'll be back in the next few days with info regarding the schedule and dj's for the night. As usual, keep up to date here or on any of the following:
- Facebook group: www.facebook.com/groups/electrixmas
- Facebook page: www.facebook.com/electriXmasfestival
- Twitter: twitter.com/electriXmas
An Abstract Electronic solo piece sequenced in 5/4. The Phobos (aka Analogue Solutions) Red Square Semi modular mono synth is choosing most of the tones through it's Sample and Hold circuit. Rhythmically driven with 10 step sequencer modulating LFO frequency clock speed in steps which is sent to the S&H modulating the the cut off freq and pitch. Note values are all contained or tied within subdivisions of an eigth note (16ths, eighth note triplets, 32nds, eighth note quintuplets, and some faster) in 5/4 time. Notes that hold or sustain always begins on an eigth note value in 5/4 time, whether or not if it's carried over the barline. The midi clock is never interupted, but counting bars isn't the intent here, without any intentional bar markers, it opens up the minds perception of the quintuplet family of notes in contrast to space. Rather than having an obvious 5/4 structure, the mind defaults to 4/4 perception, thus making the eigth notes perceived as permutations of eighth note quintuplets, becoming the perceived base note being subdivided.
a 4 step sequencer modulates pulse width at times. playing SD-1 keyboard strictly as a midi controller. No overdubs, one live performance,with some Lexicon MX300 spring reverb added.
Scene: Year 7800, Location: In the sands of Massachusetts, in an area formally known as technology highway. Explorers discover remnents of circuit boards and believe it to be a lost language or art.
Note: Circuit boards shown are not of the Red Square's internal boards.
On Monday 26th November Mute brings you House Of Illustrious, a very special 10 CD deluxe box set by The Clarke and Ware Experiment.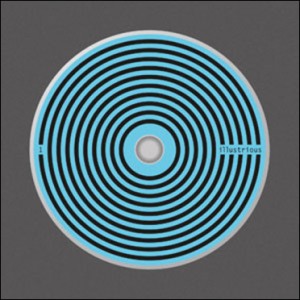 The Clarke and Ware Experiment is a collaboration between the two icons of electronic music: Vince Clarke, best know for his work with Erasure, Depeche Mode, Yazoo and VCMG; and Martyn Ware, best know for his work in The Human League, Heaven 17 and B.E.F. The box set is available exclusively from Lexer Music and can be pre-ordered right now using the link below…
http://www.clarkewareboxset.com
Three more videos can be found here >>
Up now is a podcast where you can hear Vince Clarke (Erasure, Depeche Mode, Yazoo) and Martyn Ware (Heaven 17, BEF, Human League) talk about their collaborations as The Illustrious Company and introduce their forthcoming 10-CD boxset "House of Illustrious".
How to make interesting electronic music with old machines. Mr Müller (former assistant of Karl Heinz Stockhausen) performing on sine wave generator, fm radio and 3 tape machines – one used to gate the sound input and 2 used to make echo and reverb and overdub.
At the reconstructed original WDR studio für electronische Musik in Cologne Germany
thanks to Hubert Steins
part of Opekta residency and Boutique events
First jam with Intellijel uscale V2. All sounds live from modular synth (through Korg A2). Drums: Minispillage 2 (pre Elecktroid)