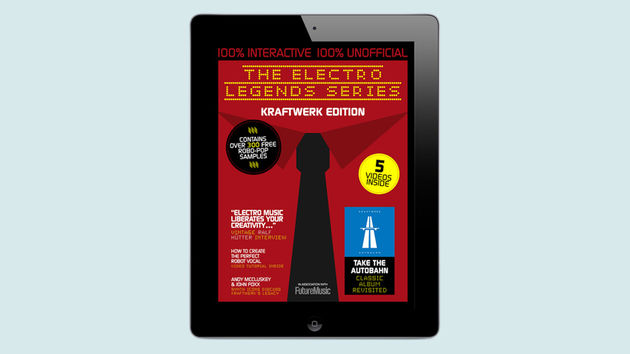 Nova State Machine have announced the release of their debut album "Show of Force". The band is a collaboration between the music of C. Saunders (aka SiK from the Australian industrial act NOVAkILL) and the vocals and lyrics of D. Ilyn from the Russian EBM act Ultimate Soldier.
"Show of Force" is the first release for the new label Shoknova Records and can be ordered here on Bandcamp.
Electronic Music – University of Melbourne.
Panels V was composed in 1975 it includes an extract from a parliamentary debate, an advertising jingle and the voice of a disc jockey. This upload is taken from an LP that was produced for the Faculty of Music from the above mentioned University. It was released in association with inter-galactic Fringe Benefit Productions by Serge Ermoll.
Engineer: Les Craythorn
Cover design: Anne Pottage
Photographer: Gerard Lier
The Custom Pressing is made by EMI (Australia) & at the heart of this recording is featured the SYNTHI 100 analogue synthesizer, made by EMS of London, linked to a PDP 11/10 computer.
Other Artists that feature on this rarity are Gary Wright, Chris Wyatt, Greg Riddell, Ken Guntar and Peter Tahourdin
The Swedish duo Stefan Ljungdahl and Ivan Hirvonen aka Fatal Casualties pleasantly surprised us earlier this year with their 6-track "Paria", and now they present "A very strange shortfilm" (the title says it all) which includes new music by Fatal Casualties plus 'some thoughts & feelings' as the band puts it.
"A very strange shortfilm", includes new music by Fatal Casualties, some thoughts & feelings.
Listen & order our debut "Paria" from Seja:
http://www.seja.nl/seja_label.html#se…
…and the "Slippery" EP from VUZ Records:
http://www.vuzrecords.de/newf.html
https://www.facebook.com/pages/Fatal-…
Greetzzz from Team FaTaL
http://www.fatalcasualties.com/
Music video for Painful Like performed by Austra.
Buy Painful Like at iTunes – http://smarturl.it/PainfulLike
Buy Olympia at iTunes – http://smarturl.it/Olympia
Buy Olympia at Domino – http://www.dominorecordco.com/olympia
Directed By: Exploding Motor Car
Camera: Adama Makarenko, Sylvain Chaussée
Production Design: Winston Hacking
Editor: Brett Long
Puppeteer+Puppet Build: Brett Long
Production Assistant: Max Parr, Amanda Wyman
Stunt Doubles: Martin MacPherson, Tony Wallace, Winston Hacking
Produced By: Winston Hacking
Animation: Brett Long
Skaters: Daniel Lefebre, Aaron Wheat, Taylor Ritchie
Chef: Yukiko Hara
Colourist: Evan DeRushie
'Drew', from the forthcoming album "Tales of Us" (out 9th Sept UK / 10th Sept US).
Having trouble viewing the video ? See it here: http://vimeo.com/70190035
Pre-order "Tales Of Us": iTunes: http://smarturl.it/talesofusitunes
Direct: (including the exclusive Deluxe Box set): http://goldfrapp.sandbaghq.com
CD: http://smarturl.it/talesofusCD
LP: http://smarturl.it/talesofusLP
Trailer and all films are co created by Alison Goldfrapp & Lisa Gunning.
Trailer and all films written, directed & edited by Lisa Gunning.
Produced by Stephanie Zari. Cinematography by Brian Strange.
Information:
Mit der limiterten EP "Bambule" präsentieren Tyske Ludder einen Vorgeschmack auf das kommende Album. Eine markante Stimme, treibende Beats, schwebende Synthflächen und coole Ideen verleihen der EP den Schuß Charakter, den ein ordentliches Electro-Release heutzutage braucht. Tyske Ludder! Noch Fragen? Erscheint im exklusiven nummerierten Digifile, streng limitiert auf 1000 Exemplare (keine Nachpressung)!
Tracklist:
01. Bambule (Mexican Edit), 02. U-Boot (Dive into Fear Edit), 03. Bambule (EvvilKing-Mix by Steril), 04. Bambule (Harmbule-Mix by Harm Joy), 05. Bambule (Tikka Masala Remix by Implant), 06. Bambule (Feindflug Rmx)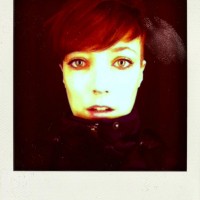 Co|de is a new band featuring Ulrika Mild (Compute) and Deadbeat (the guy also known for his work with The Girl and the Robot, where the girl in that constellation was none other than Frl Plastique from Welle: Erdball)
Ulrika aka Compute was also part of the Friends of Electronically Yours 70's album, an album featuring several classic synthtronica acts from Sweden; PAGE, Joakim Montelius (Covenant), Steelberry Clones etc
Listen to songs available on SoundCloud from Co|de below:
Video details below:
"I like it when music makes you nervous or agressive."—BYETONE feature, taken from Slices Issue 4-12. Available in 1080p full HD video.
More info: http://www.electronicbeats.net/videop…
About the artist:
olaf benders (aka byetone) experimental work with film material started during school time.  the casual finding of a complete 16mm movie equipment gave the initiation. from this time on started an intensive dealing with the medium »film« as well as the raw material »film«.
technical limitations forced special methods: he scratched directly on the footage with objects to create geometrical figures. the results were archaic motion patterns. due to the experiments he came into contact with the east-german underground band AG-Geige.
in 1988 he became a permanent member of AG-Geige.
by working with this group he got into musical aspects. home computer made it possible for autodidacts like him to work multimedial without knowledge of practical musical skills.
after the falldown of berlin wall in 1989 he was working with a music distributor. the work experiences he collected there led to the idea of publishing own musical projects by himself.
together with frank bretschneider he founded the recordlabel rastermusic in 1996. rastermusic wanted to publish their own electronic music projects and those of other similar working artists. the special process of creating electronic sound should be reflected also in the graphical presentation of the label and his products.
one of the earliest rastermusic productions was the project signal, which olaf bender has been continuing together with bretschneider and nicolai until today. nicolai owned the sublabel noton, which finally merged with rastermusic to raster-noton in 1999.
beside the management of raster-noton he is responsible  for graphic design and public appearance of the label. additionally bender performs solo under the pseudonym byetone.
bender creates his music digitally. he assembles sine tones to complex sound fabrics. digital clicks and effect plug-ins are essential to create the rhythms. all this is brought in a timely relation and so a track is born — an artificial world without any physical effort.
computer music is often hard to perform in front of an audience. although possibilities seem almost unlimited it is difficult to present this music in a concert setting without an immense deal of technology.
bender therefore uses visuals in the sense of animated light. abstract animations support the abstract pieces of music — in this way the rhythm of music is transformed into a graphic equivalent. by using the computer bender controls the animations in realtime. in connection with sound effect processing this enables him to interact live on stage.
1968 born in karl-marx-stadt / GDR
1974 – 87 secondary school and apprenticeship as tailor
1990 – 93 work as graphik designer with different agencys
1993 – 95 agent in mediadistribution
1996 founded rastermusic, works independently in chemnitz
1999 rastermusic and noton, merged in raster-noton
for more information and releases see http://www.myspace.com/benderbyetone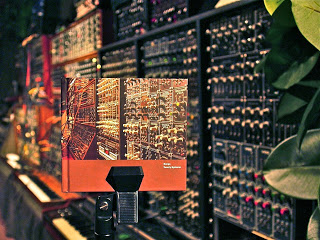 Benge has decided to re-release an album where he performs one song per unique synth in his collection, details in his own words below:
My 2008 album Twenty Systems has been reissued at last! So if you have been looking for it out there in the shops or online since it sold out a few years ago – well you can get it here (if you are in USA you can pre-order it here). The release is exactly the same as the original with the exception of a few minor tweaks that niggled me about the original (but the content and audio are identical). Thanks to Steve Malins, Darren at Cargo, and Paul Agar for helping to make it happen this time round!
Gitane Demone's brand new solo album "The Reflecting Shadow" is out now on Manic Depression. Arrangements on the album were executed by Jean Paul Garnier aka Loopool. It's the first new material for Demone since "Attach and Detach" (which she recorded with her daughter's band Crystelles) was released in 2010.
For those who are to young to have known, Gitane Demone was a member of Christian Death in the 1980s, and is currently a solo artist.
Out now via Realmforge / Kalypso for Xbox 360 and PC is "Dark", a 3rd person vampire stealth game. Included on the soundtrack for the game is a song sung by Sonja Kraushofer (L'âme Immortelle, Persephone and Coma Divine). The song furthermore got the remix treatment by Thomas Rainer (Nachtmahr).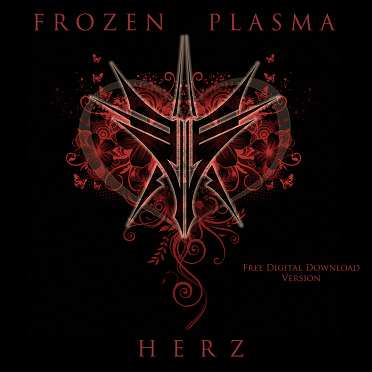 Available now for free download is a full version of "Herz" (Intersection Mix) taken of the upcoming Frozen Plasma single "Herz". That single will hold remixes by Nachtmahr, Neuroticfish, Rotersand, Rob Dust as well as some exlusive bonus material.
Out now is "Unreal Personality", a 7″ flexi-disc by the Dutch minimal wave project The Actor that emerged from the Dutch home taping scene of the early 1980s. The Actor were the duo Marcel Reimer (vocals, keyboards) and Sander Horsthuis (keyboards) and it was formed in Breda, The Netherlands in late 1981. Influences were DAF, Soft Cell, Depeche Mode and Fad Gadget.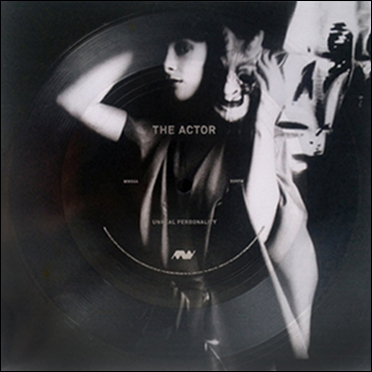 The cassette label Trumpett signed the band to the label in April 1982. Their first, self-produced album was released in September 1982 as "Exploded View". The edition of 400 copies sold out within six months. The track featured on this flexi-disc, "Unreal Personality", is the opening track of "Exploded View". It has been remastered from its original analog source tape for best possible sound reproduction.
C O N S P I R A C Y
presents
C H A O S T H E O R Y
at ASSEMBLY 2006
/// Brought to you by:
BoyC – main code
Gargaj – synth code, music
Zoom – visuals
/// About the intro:
Apparently we finished another 64k…
…Except that ALL of us are extremely satisfied with it.
(Then again there's probably always a first time.)
Hard to believe that all it took to have an intro that's fun to make and enjoyable to watch (for us) was around +50 BPM.
Sorry for no deep emotions or touching scene poetry this time; we thought it was time to do something else.
Interestingly, losing BP06 and breaking the winning streak helped the creative process immensely – freedom is AWESOME.
We're apparently going against (among others) Farbrausch, Fairlight, and Kewlers in the 64k compo. Hard to say what chances do we have, but one thing's for sure: we're really really happy with our intro already, so from this point it can only get better.
We'd like to thank everyone who supported us during our harder times, we hope a lot of you will enjoy this intro even if it's not something you would expect from us. (Cue catchphrase here.)
Many thanks go to ryg of farbrausch for kkrunchy, and the Opera guys at Assembly'06 for lending us a computer to enter the intro. Also, greetings to everyone who didn't fit into the intro greets.
Be sure to click "watch in HD"!
Realtime demo by Farbrausch / Neuro.
Music by paniq ( http://www.paniq.org ).
Graphics done with Inkscape.
Amiga demo released in may 1993.
Kefrens Desert Dream – A Commodore Amiga Megademo by Kefrens
Main coding and design: Laxity
Additional coding and design: Zeus
Graphics developed by: R.W.O/Blizzart/Airwalk/Laxity
Additional design: Airwalk
All soundtracks and effects: Laxity
Presented in 1993 by Ankh Productions