Hard rockers Die Krupps are back with a new album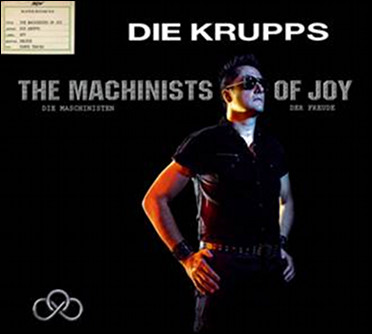 "The Machinists of Joy" is the first all-new album of the millennium for the german electro pioneers Die Krupps so Audioglobe informs us. The new 11-track album will be released on October 25 2013 in 4 formats: normal digipak CD, limited 2CD digipak, a fan box and as a limited LP/CD combo.
The limited edition 2CD will contain an exclusive bonus CD of which the final tracklist is not known yet but it will for sure include the tracks "Nazis on Speed" and the digital-only single "Industrie-Mädchen". According to the band several tracks will refer to the origins of Engler and Dörper who have both had been active in the Düsseldorf Punk scene long before the first Krupps release "Stahlwerksynfonie" (1980). Included will be also a collaboration with Punk-Pioneers Metal Urbain from France ("Panik"), and one track with ex-Kraftwerker Wolfgang Flür.
Tracklist:
Ein Blick zurück im Zorn
Schmutzfabrik
Risikofaktor
Robo Sapien
The Machinist of Joy
Essenbeck
Im falschen Land
Part of the Machine
Eiskalter Engel
Nocebo
Im Schatten der Ringe
Comments