Why Spotify didn't exist in the '80s. Some people asked me for the PC noise version of the Smurf song of Father Abraham… Here it is: http://archive.org/details/Squirrel-monkey.comTerribleSmurfSong
Check out our massive genre based play lists on Spotify:
8-bit/Chip Tune/C64
Electronica, Click & Cuts and Glitch
Berlin School and Ambient electronic music
IDM, Leftfield and Breakcore
Electro Funk and Skweee
Minimal Techno
Several days of electronic music per genre!
Let's introduce music to your social life! Spotify and Facebook have come together to help you discover more free music than ever before. Just click any of the play buttons on Facebook to get started.
Music is one of the most social things there is. That's why for the past couple of years, we've been obsessed with what the next generation music service should look like.We knew that the service had to be free to draw people away from piracy. Helping them to listen to even more music. To do that, we also knew that the service would have to be inherently social. There couldn't be a better place to do this than Facebook. We're very excited to have been asked by Mark Zuckerberg to showcase this new experience at the f8 conference in San Francisco today. Take a look at these amazing new features in our video.

You'll now start seeing new music posts and play buttons all over your newsfeeds. Hit a play button and the music starts. Right there. Spotify fires up to give you a new soundtrack to your social life. Check out your new Music Dashboard and your real-time ticker to discover the music that's trending with your friends. This integration with Facebook will help everyone to discover more free music than ever before. Thanks to our unrivalled, truly free service, users can just hit play to enjoy the music, no hassle, no gimmicks; month after month after month. We hope many more people can enjoy the musical journeys that this integration will bring. Like the thrill of looking through a friend's music collection and finding a track that blows your mind. Or sending birthday playlists across the planet. Having free access to music on Facebook also gives us an opportunity to express ourselves in a new way. We're proud to share pictures of our lives. Now we can say something about ourselves through music. "Hi I'm Daniel – here's some Daft Punk."

We know that Spotify's users who connect to Facebook listen to more music on a weekly basis. They listen to a wider variety of music – in fact we have more than 400 million playlists created in Spotify now. Because these users are more social, they're more engaged. Because they're more engaged, they're more than twice as likely to pay for music. Social discovery on Facebook means that we're bringing people back to paying for music again. And that's how the brilliant artists who create this music can continue creating it for us to enjoy.
The award-winning music service that's taken Europe by storm has landed on US shores. Millions of tracks ready to play instantly, on your computer and your phone.
How to become an expert user:
Pagedown in results: First up, finding the song you want. Spotify has an annoying habit of only giving you the most popular editions of a track. If you want the whole list in search results, you can click a track in the list and hit the Pagedown key to get more. Keep holding it, and eventually you'll get to the bottom, far faster than through scrolling.
Ctrl-F to filter: Once you've got your nice long list of tracks, finding what you want in it by eye can be a bit of a pain. So hit Ctrl-F to bring up an enormously useful filter. Try it on a search for Label:EMI for Radiohead, for example. Much easier than scrolling and scrolling and scrolling.
Scrobble from Spotify: You guys have Pandora, right? Lovely. But it doesn't learn your taste when you're not using it, so Britain-based Last.fm pretty much blows it out of the water. Get yourself a Last.fm account, head to Spotify's preferences screen, put in your details, and every track you play will be logged for your perusal. That way, when you know what you want to listen to you can go to Spotify, and when you don't you can go to Last.fm. You can also import your loved tracks and recommendations back into Spotify using Spotibot. The perfect partnership.
Search through other people's playlists: Spotify appears to have pretty much stopped development on new features since its big social launch about a year ago, and one thing the service is crying out for is a way to easily discover playlists that other people have created. Happily, ShareMyPlaylists.com has stepped into the breach, and offers a nice way of searching through playlists that people have uploaded to the site.
Backup your playlists: There's always a chance — not an enormous one but a chance nonetheless — that something will go wrong on Spotify's database servers and all your playlists will be irrecoverably lost. That might not matter to you, but once you've gone through a year or two of Spotify and you've accrued playlists that you associate with particular moments in your life, you might want to back them up. It's simple. Select all the tracks in the playlist with Ctrl-A, drag it into a Word document or an e-mail, and voila — backup made.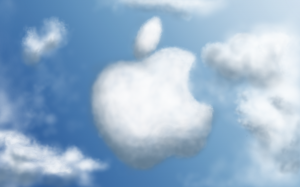 Steve Jobs and a team of Apple executives will kick off the company's annual Worldwide Developers Conference (WWDC) with a keynote address on Monday, June 6 at 10:00 a.m. At the keynote, Apple will unveil its next generation software – Lion, the eighth major release of Mac OS® X; iOS 5, the next version of Apple's advanced mobile operating system which powers the iPad®, iPhone® and iPod touch®; and iCloud®, Apple's upcoming cloud services offering.
Apple has confirmed maybe the worst kept secret in Silicon Valley: It's been working on a cloud service, and will announce it at the June 6 Worldwide Developers Conference.

So now we know annual developer's conference will unveil "iCloud®, Apple's upcoming cloud services offering," but we don't know yet what it is, or what exactly will reside at the domain name it may have bought for $4.5 million in April.

iCloud could be the mythical iTunes streaming service, a possibility that is looking increasingly likely now that Apple has most of the major record labels signed up for it, in a space pioneered by Amazon and Google, which has no such deals. Or it could be Apple's version of DropBox, the amazing sync and storage service that currently glues together the whole iOS ecosystem along with its desktop service.

Or it could be yet another abortion of an internet service, like Mobile Me, iDisk and Ping before it.

Whatever it is, it'll have to be good. DropBox is already the default file system for iOS, and can be used by any developer, on almost any other OS. If iCloud is to succeed, it needs to be just as available to developers. ITunes streaming, too, needs to be something special. A "cloud locker" service like Amazon and Google's is almost pointless, and we already have amazing streaming services like Spotify and Rdio.
WWDC will feature more than 100 technical sessions presented by Apple engineers. Mac® developers will see and learn how to develop world-class Mac OS X Lion applications using its latest technologies and capabilities. Mobile developers will be able to explore the latest innovations and capabilities of iOS and learn how to greatly enhance the functionality, performance and design of their apps. All developers can bring their code to the labs and work with Apple engineers.
For more details, visit the Apple Worldwide Developers Conference 2011 website at developer.apple.com/wwdc.
Although Spotify is not launching in the US today, nor are Facebook and Spotify planning to launch a new music service together, however, the two companies do plan to formalize their already-mutually-beneficial relationship with a neat group-listening feature for Facebook users in countries where Spotify is already available:
1. Facebook will install an icon for Spotify to the left of the news feed. We assume this would appear as a regular app would, because those also show up there, but it's possible that, as Forbes' unnamed sources claim, this icon would appear as a default app to all Facebook users in qualifying territories. Apparently, clicking on this icon will install Spotify — the same way the Spotify link that's been on Facebook since last April already does.
2. More interestingly, Spotify and Facebook will apparently make it possible for users to set up listening rooms where Facebook users can listen to the same music together at the same time and chat about it — much like the feature already offered by Turntable.fm and Listening Room, but with hundreds of millions of users and countless friend networks ready to take advantage of it.
Spotify's ability to allow even non-paying users hear the songs their friends post in full and its ability to serve up direct links to songs, albums, and playlists makes it as natural a fit for Facebook in those countries as YouTube is in the United States. In addition, Spotify already integrates tightly with Facebook (and Twitter and Windows Messenger) by allowing users to share tracks on those networks from within the desktop app, so that wouldn't be anything new.
Spotify apparently plans to extend its already-impressive Facebook integration with a new group listening feature similar to the one that's picking up steam in other quarters. That's newsworthy to be sure, but some might question whether it warrants the gotta-read-it headline "Facebook To Launch Music Service With Spotify."
British electronic music label Warp Records have recently been adding a large chunk of their back catalog to Spotify. Boards of Canada will be a welcome addition for many, but as a long-time fan of the label there are several other new additions from the Warp archive that I think are well worth checking out.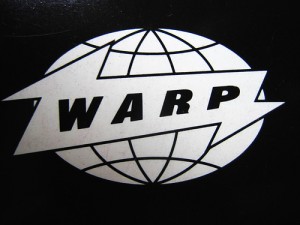 Here are but a few examples as recommended by Spotify:
Boards of Canada – Geogaddi
Edinburgh's finest IDM band Boards of Canada finally arrive on Spotify, with both Twoism and Geogaddi now available. They're sometimes a bit too ambient and IDM for my tastes, but they're one of Warp's biggest bands and a group who's absence from Spotify was often lamented.
Broadcast – The Noise Made By People
Broadcast are one of my favourite bands and this is perhaps their finest album. Available now for the first time on Spotify, The Noise Made By People is psychedelic sixties electro that's at turns ethereal, haunting, timeless and retro-futurist.
I was so sad to hear that lead singer Trish Keenan had died after catching swine flu a few months ago. Her voice was quite unique and I'll never tire of listening to this album in particular: it means a lot to me.
Red Snapper – Reeled and Skinned
Warp band Red Snapper added jazz and other "real" instruments to the electronic mix of Warp's mid-90s sound. I'm no fan of jazz but I loved Reeled and Skinned when it came out, with its dirty sax and intricate drumming. You could say I was hooked
The Sabres of Paradise – Haunted Dancehall
The Sabres of Paradise (and later Two Lone Swordsmen and The Aloof) were bands whose singles and albums I all eagerly bought back in the 1990s. The Sabresonic sound is dubbed-out dance music with a heavy dose of electro-experimentation; 1994′s Haunted Dancehall is probably their triptastic classic.
LFO – Frequencies (Stereoklang personal favorite)
The Low Frequency Oscillation kick-started the whole Warp success story, with the single LFO hitting the UK Top 20 back in 1990. It might sound a little dated in parts now, but just you wait for the forthcoming acid house and techno revivals…
I guess this comes as no surprise given the recent announcements of reduce playtime on the free Spotify service
Spotify has announced a raft of significant changes to its software, moving the service away from streaming and toward direct competition with iTunes. The changes come in the wake of significant cutbacks to its free streaming service. Spotify, based in Sweden, currently offers service only in Europe. It seems Spotify has decided that MP3s, rather than streaming, are the future. An updated version of the desktop and mobile software will be released shortly, which places far greater emphasis on playing music that you've already got, rather than streaming it from Spotify's catalog.
If you haven't imported your MP3s into Spotify already (the functionality has been available for more than a year), then it'll prompt you to do that first of all, along with any iTunes or Windows Media Player playlists that might be lurking around your hard drive. That music can then be synced to Android and iOS devices, and — for the first time — even to old-school iPod Classics, Nanos and Shuffles. If you plug in any of those devices, they'll appear in the left-hand column and you'll be able to sync playlists to them, either automatically or by manually selecting which ones you want copied across.
The Android and iOS mobile apps are getting some changes too. The biggest is that they'll now be available to Spotify Free users, who'll be able to download and install them and use them to listen to MP3s. Streaming from Spotify's catalog won't be available to free users, only to Premium users, as before.
Finally, Spotify is launching an MP3 store. Previously, MP3 purchasing had been available from a partnership with 7Digital, but Spotify's brought it in-house and built a download store into the client. Users will be able to buy bundles of MP3s — 10 for 8 pounds (approximately $13.25), 15 for 10 pounds ($16.50), 40 for 25 pounds ($41.35) or 100 for 50 pounds ($82.70). All songs that are available on Spotify's catalog will be available to download — it won't be as patchy.
Here's our new playlist for Spotify. We've been scanning the Spotify database for 8-bit pop songs and conluded there are 666. It's just got to mean something!