This is the October 8 version the getting started with logic video.
More info here on Logic Pro >>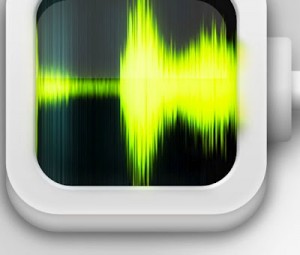 "This morning, Apple finished reviewing the first version of Audiobus, and it has been approved.
We've been working with a small group of third party developers that we already have a close connection with because we want to make sure that those apps can serve as examples for all the other developers (currently more than 400) for how to implement Audiobus.
Once our initial community of developers have finished the Audiobus integration, we'll be all launching together and opening up the SDK to the public."
So what is it?
Audiobus will allow the audio of one app to be process by another. You will be able to process your iOS synths with other synths and effects. Until now you could only run them in parallel and you could only sync or control them via virtual MIDI. Audiobus will fix this going forward.
Slightly off topic, but thought it still quite interesting to share with you all
Assembly Summer 2012 Real wild demo competition entry, 1st place.
Platform: Apple Lisa 2/10
Notes: Technique: Custom hardware for audio card and DVI output, otherwise unmodified Lisa 2/10
Title: Introducing the iLisa
Author: Art: lroop, mdille3, scgruber, uG/bG Staff; Code: awesie, kbare, mdille3, mkasick, tylerni7; Hardware: kbare, lroop, mdille3; Music: coda, kbare, Rick Astley
Blip Interactive has released a Mac OS X version of its popular iOS virtual studio, NanoStudio.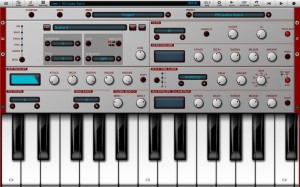 NanoStudio, the award winning music production app for iOS, is now available on the Mac App Store! Transfer your NanoStudio projects between iOS, OS X and Windows to make music wherever and whenever it suits you. Made a banging tune on your computer and need to go out? Email it to your phone and just carry on where you left off! NanoStudio has virtual analogue synths, sample trigger pads, a comprehensive sequencer, a sample editor, a mixer and multiple effects all integrated into a single application. Record your ideas in real time, mix synth layers with samples, compose and arrange your tune using the powerful sequencer and bring the mix alive with effects such as reverb, compression and EQ. Transfer projects between your computer and your iOS device, or use NanoStudio's comprehensive audio mixdown options and export features to get your ideas over to your favourite desktop DAW.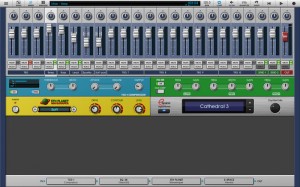 Key Features:
NanoStudio has virtual analogue synths, sample trigger pads, a comprehensive sequencer, a sample editor, a mixer and multiple effects all integrated into a single application.
Record your ideas in real time, mix synth layers with samples, compose and arrange your tune using the sequencer and bring the mix alive with effects such as reverb, compression and EQ.
You can transfer projects between your OS X or Windows computer and your iOS device, or use NanoStudio's audio mixdown options and export features to get your ideas over to your favourite desktop DAW.
Other features:
Eden synth (also plays samples) – single or dual keyboards, XY controllers, pitch bend and accelerometer control
Sequencer with up to 64 tracks and a piano roll editor for note, velocity and controller events, all with undo/redo
TRG-16 sample trigger pads
Sampling and resampling, sample editor and effects processor with undo/redo
Mixer with 4 inserts per channel, 2 global send busses and volume/pan automation on every channel
Transfer samples, final mixes and individual track mixdowns to your Mac/PC using NanoSync or email
MIDI input
Built in help
It's free  - so check it out in the Mac App Store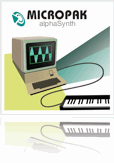 A library of old-school computer sounds captured from a late 1970s 8-bit Apple ][ with an Alpha Syntauri music system."
The Alpha Syntauri was a music system designed around the expansion capabilities of the Apple ][. The hardware consisted of an external piano-style keyboard, with a 3-card set that plugged into the Apple ][, including a keyboard interface card, and the two-board Mountain Computer Music System. Software was designed to support music composition and performance.
Puremagnetik has captured the 8-bit charm of this early home computer music system and reprogrammed everything for the modern music workstation. Whether you are looking for aliased chippy sounds, lo-fi leads or quirky percussion, alphaSynth brings one of the best things about 1982 right to your desktop!
Available at Puremagnetik
This set comes from Chris Randall of Analog Industries & Audio Damage, with more to follow: "It is a heavily re-tooled and much improved version of the sample set I used to have here that I made from the alphaSyntauri. They are much, much better at that sort of thing than I, what with doing it for a living and all, and the alphaSynth set is available in several formats, including Live Rack, Kontakt, and ESX Universal.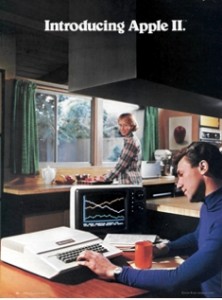 "I've made a bunch of other samples for them with various pieces of Apple ][ based kit, and you can watch out for those in the future."

alphaSynth Features:
• Over 20 multi-sampled instruments with expressive articulations
• Hundreds of expertly recorded multi-samples
• Advanced Ableton Live Racks with customized Macro Controls
• Kontakt KSP easy edit GUI
• Logic EXS version includes Channel Strip Settings with Logic effect
• EXS Universal file format for easy importing into any audio host
Apart from the launch of the new iPad, Apple has also released GarageBand 1.2, a significant update that adds MIDI note editing – a feature that's been on most users' wish list from the start.
Previously, the only way you could fix a mis-timed recording was to use GarageBand's quantise features, but note-by-note editing is now confirmed.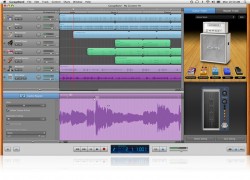 This isn't the only new feature, we also have a new Touch Instrument in the shape of Smart Strings, while Jam Sesssion enables you to play with up to three other GarageBand for iOS users wirelessly.
Here are the highlights:
GarageBand 1.2 introduces Jam Session, a feature that lets groups of people wirelessly connect their iOS devices to play instruments and record live music together. Jam Session automatically synchronizes the tempo, key and chords of your Touch Instruments. After jamming, everyone's tracks are automatically collected on your iOS device for you to edit and mix.
GarageBand also introduces Smart Strings, a new Touch Instrument that allows you to 'play' a string orchestra with one finger.
The new Note Editor is probably the most welcome addition. It allows you to fine tune a Touch Instrument recording instead of replaying it from scratch.
Integration with iCloud keeps your GarageBand songs up to date across your iOS devices, and you can share your finished songs directly to Facebook, YouTube and SoundCloud.
GarageBand 1.2 will be released today for $4.99. Updates are available for free to existing customers.
Bringing several of the goodies from iOS into the laptop might mean that we will have an even smoother experience when producing music and do import/export of your music between the two platforms.
Subscribe and Like.New Ipad 3 Keynote will upload in this channel soon as it released/
Mountain Lion — version 10.8 of the Mac's OS X operating system — comes more closely on the heels of its predecessor than other updates. While each of the last four Mac upgrades has come about two years after its predecessor, Version 10.7 was released just seven months ago.
Schiller said Apple was able to get an early start on Mountain Lion because of all the work done to prepare Lion, which reviewers said marked the most sweeping changes in OS X since its 2001 inception. He said the company has so far shipped 17 million copies of Lion, making it the company's best-selling release ever
Good old days

A short demo of our Apple ii D.M.S. Drummer Chipmusic drum machine software.
BUY IT HERE: http://8BITWEAPON.COM/store.htm
Apple II DMS Drummer Software
by MJ Mahon & 8 Bit Weapon
Introducing the amazing DMS Drummer for Apple II personal computers! The DMS Drummer is the only wavetable based Drum Sequencer for the Apple //e, IIc, IIc+, and IIGS computers. It comes complete with 8 drum sounds: Bass, Snare, Rim Shot, Hand Clap, Tom, Hat Open, Hat Closed, and Lazer. DMS Drummer also has a massive sequencer built-in for song writing or just some creative noodling. The DMS Drummer monophonic sequencer patterns have 16 spaces. You can create up to 16 unique drum patterns and arrange them into 256 available arrangement slots. Each drum sound can also be re-pitched or "tuned" to the users preference inside the "Tone" section of any pattern. For example, you can take the single tom sound and create a rich sequence of multiple toms in various pitches like in our demo song. Each song sequence can be saved on disk as well for safe keeping.
Features: 8 Drum Sounds (tune-able)
16 Programmable Patterns
256 Arrangement Slots for Patterns Programmable Tempo
Saves your work
3 Demo Sequences by 8 Bit Weapon & ComputeHer
Requirements: Apple //e, IIc, IIc+, or IIgs computer with 80-column capability
5.25″ floppy disk drive
Monitor.
For more info please visit us at
http://www.8bitweapon.com
http://www.computeher.com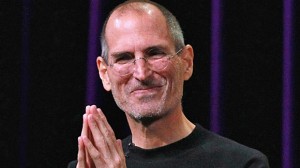 Well what can one say? Expected – Yes, but still…
Steven P. Jobs, the charismatic technology pioneer who co-founded Apple Inc. and transformed one industry after another, from computers and smartphones to music and movies, has died. He was 56. Apple announced the death of Jobs — whose legacy included the Apple II, Macintosh, iMac, iPod, iPhone and iPad.
"We are deeply saddened to announce that Steve Jobs passed away today," Apple said. "Steve's brilliance, passion and energy were the source of countless innovations that enrich and improve all of our lives. The world is immeasurably better because of Steve."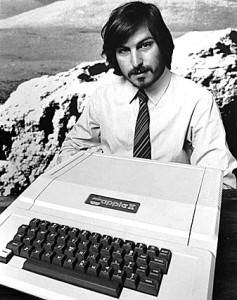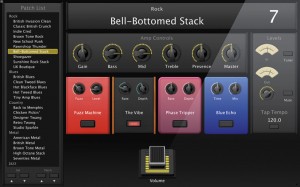 So far no apparent plans to turn Logic into Garage Band, as many have feared
Apple is reportedly finishing an update to Logic Pro 9, its professional digital audio and music sequencing program, taking care not to rile existing users with significant changes.
The new update is reportedly called Logic Pro X to maintain the same branding as Apple's recent Final Cut X. However, according to a report by Japanese blog Macotakara, Apple's Logic team is making great efforts to stress that it will not shift toward a GarageBand interface, heading off fears that Logic Pro might lose its professional edge.
Like Aperture and Final Cut Pro X, the new Logic Pro X package will be released via the App Store. In the move, the Logic Pro accessory app MainStage (used to manage virtual instruments during live performances) will reportedly spin off into a separate app, while WaveBurner (a standalone app used to master audio CDs) will have its functionality incorporated into Logic Pro X itself.
SoundTrack Pro 3, formerly included in both Final Cut Studio and Logic Studio as a tool for synching background audio to video, is reported to have a replacement but the report has not filled in any details regarding that program. The new app will likely be added to the Mac App Store alongside Final Cut Pro X, Logic Pro X, MainStage and the existing Aperture.
Via Apple Insider