The Spectralis 2 hybrid synth, fueled by the latest DSP- and true analog technology, delivers maximum tonal capabilities and leads you into a radical new world of sounds full of life and animation. The Spectralis 2' oscillator section takes sound design to new extremes. The 4 oscillators offer continuously variable waveshapes plus time linearity modulation, FM, PM, oscillator synchronisation, bit reduction and independent pitch and volume envelopes. The self resonating filters, a 4 pole lowpass and a 2 pole multimode filter with LP, HP, BP and notch outputs, use two highly improved true analog circuit designs to overcome the restrictions of modelling based synths. The way players can interact with the destinc-tive user interface makes the Spectralis 2 hybrid synthesizer a killer live instrument with unbeatable richness and stunning flexibility. The synthesis engine takes advantage of a sophisticated step sequencing system – 32 independent parameter control lines with up to 192 steps let you explore an universe of previously unheard rhythmic effects and atmospheric textures. Punchy high resolution envelopes, are the cutting edge of todays synthesizer technology. They are the perfect weapon for the creation of floor pounding kicks, state of the art sequencer staccatos and numerous percussion effects.
In this video:
This was a test-run for midi-clock syncing, done with a Spectralis 2, Cubase 4, a Midex Steinberg and an old Apple G5, my main problem with the new compstuff is that it forgets that a lot of musicians like to work with midi and external gear, not only with plug-syns….my one cent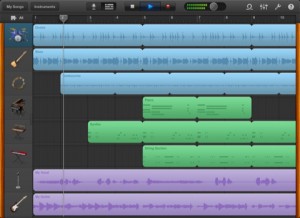 Perhaps the newly released FL Studio for the iPad has made Apple release an upgrade

Apple has updated Garage Band for iPad to version 1.0.1. GarageBand turns your iPad into a collection of Touch Instruments and a full-featured recording studio. Use Multi-Touch gestures to play pianos, organs, guitars, drums, and basses on your iPad. They sound and play like their counterparts, but let you do things you could never do on a real instrument.
Version 1.0.1 brings the following features and fixes:
• Support for audio output over AirPlay, Bluetooth devices and HDMI with the Apple Digital AV Adapter.
• Import of AIFF, WAV, CAF audio files and Apple Loops (16 bit, 44.1 kHz).
• Allows copy and paste of audio from supported apps into GarageBand.
• Addresses occurrences of GarageBand freezing while playing Smart Instruments.
• Improves overall stability and addresses a number of minor issues.
Garage Band for iPad's original features offer:
Play your iPad like a musical instrument.
• Perform on dozens of musical instruments on the innovative Multi-Touch keyboard.
• Tap out beats from the seat of acoustic and electronic drum kits.
• Recreate legendary guitar rigs on your iPad with 9 amps and 10 stompbox effects.
• Record your voice using the built-in microphone, and apply fun sound effects.
• Use the Sampler to create an instrument from sounds you record, then play them on a keyboard.
Sound like a virtuoso with Smart Instruments.
• Tap chords to instantly create keyboard grooves with the Smart Keyboard.
• Strum chords on acoustic and electric Smart Guitars, or trigger fingerpicking patterns for popular chords.
• Groove with an onscreen electric or upright Smart Bass by tapping on chords.
• Drag drum instruments onto a grid to create your own beats with the Smart Drums.
Create a song anywhere you go.
• Arrange and mix your song with up to eight tracks using Touch Instruments, audio recordings, and loops.
• Trim and place musical regions exactly where you want them to play.
• Use the Mixer to fine-tune each track's volume – solo or mute any track, or adjust pan, reverb, and echo.
• Use over 250 professionally prerecorded loops as a backing band to your song.
Share your songs.
• Email songs right from your iPad (AAC).
• Export your song and add it to the iTunes library on your Mac or PC.
• Send a project to your Mac and open it in GarageBand to continue refining your song.
Available through iTunes at http://itunes.apple.com/us/a…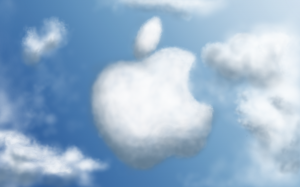 Steve Jobs and a team of Apple executives will kick off the company's annual Worldwide Developers Conference (WWDC) with a keynote address on Monday, June 6 at 10:00 a.m. At the keynote, Apple will unveil its next generation software – Lion, the eighth major release of Mac OS® X; iOS 5, the next version of Apple's advanced mobile operating system which powers the iPad®, iPhone® and iPod touch®; and iCloud®, Apple's upcoming cloud services offering.
Apple has confirmed maybe the worst kept secret in Silicon Valley: It's been working on a cloud service, and will announce it at the June 6 Worldwide Developers Conference.

So now we know annual developer's conference will unveil "iCloud®, Apple's upcoming cloud services offering," but we don't know yet what it is, or what exactly will reside at the domain name it may have bought for $4.5 million in April.

iCloud could be the mythical iTunes streaming service, a possibility that is looking increasingly likely now that Apple has most of the major record labels signed up for it, in a space pioneered by Amazon and Google, which has no such deals. Or it could be Apple's version of DropBox, the amazing sync and storage service that currently glues together the whole iOS ecosystem along with its desktop service.

Or it could be yet another abortion of an internet service, like Mobile Me, iDisk and Ping before it.

Whatever it is, it'll have to be good. DropBox is already the default file system for iOS, and can be used by any developer, on almost any other OS. If iCloud is to succeed, it needs to be just as available to developers. ITunes streaming, too, needs to be something special. A "cloud locker" service like Amazon and Google's is almost pointless, and we already have amazing streaming services like Spotify and Rdio.
WWDC will feature more than 100 technical sessions presented by Apple engineers. Mac® developers will see and learn how to develop world-class Mac OS X Lion applications using its latest technologies and capabilities. Mobile developers will be able to explore the latest innovations and capabilities of iOS and learn how to greatly enhance the functionality, performance and design of their apps. All developers can bring their code to the labs and work with Apple engineers.
For more details, visit the Apple Worldwide Developers Conference 2011 website at developer.apple.com/wwdc.
"I've been sneaking around Apple's garden for a long time, dating back to the Apple II motherboard hacked into my code-munching poly-synth of the early '80′s. I've modded iMacs, towers, endless accessories, and I've drastically bent mac-centric code with wonderful result. This movie loosens another brick in Apple's wall, and opens the iPad's usability tremendously.
I know I'm not the only individual appreciating the experimental music apps available on the iPad. I'm anxious to support the developers' fine work. But for musicians, the iPad's interface can be frustrating. Do you really want to use dongles, mini-jacks and flimsy wire to get in and out of the thing?
This audio breakout solves these problems, is easy to do, and is inexpensive.
No bending here, just a quick, theory-true hack based upon iPad docking charts I found online. Not a superdock. No competition for the Alesis breakout. But if you want a slick, basic and functional DIY audio desk, on the cheap, check this hack out!
The breakout board is available at kineteka.com
Be sure to see the photos and REVISIONS, and pick-up the printable schematic at my iPad Audio Desk flickr gallery:
http://www.flickr.com/photos/moonbear3325/sets/72157626688587705/
This audio desk is really fun to use. Hacking the apple is always a good thing. I hope you'll enjoy the movie! (Let it download for full-screen 1080).
-Reed Ghazala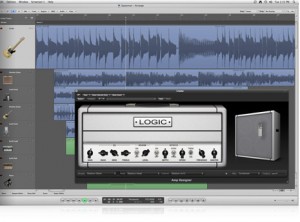 Apple has released version 9.1.4 of Logic Pro, the music production software for Mac.
You already know how to write great music. Logic Pro 9 streamlines the technical side of things, so you can record, edit, and mix it, too. Whether you work in a state-of-the-art studio or in your garage, now you can easily put the power of the most advanced tools to work for your projects. Tap into a huge collection of instruments, sounds, and loops for inspiration. Get set up and recording quickly. Perform complex edits in a fraction of the time. And mix down projects of any scale with full automation and surround capabilities. It's a pro studio that's not just for pros.
Changes in Logic Pro v9.1.4
Compatibility

Logic can now open songs created by GarageBand for iPad.

Performance and Stability

Logic now provides more specific messaging when playback is stopped because of hard drive performance issues.
Resolves an issue in which Logic sometimes performed very slowly after a project that was saved without assets was consolidated.
Logic no longer quits unexpectedly when copying, pasting, or swapping voices between slots in Ultrabeat.

64-bit Mode

Resolves an issue in 64-bit mode in which a generic interface for some 32-bit plug-ins was displayed.

Automation

Resolves an issue in which moving a region to a different Arrange track assigned to the same channel strip could cause automation to be deleted.
Drag-copy of automation curves now works as expected on grouped tracks.
Moving an automation node that lies between two other nodes of the same value to the left or right no longer causes it to decrease by -0.1 db in value.
Resolves an issue introduced in Logic 9.1 in which performing Undo after using the "Move Visible Track Automation to Region" command would delete the automation.

Audio Editing

Resolves an issue in which performing Undo after creating an alias for a region would shorten the region in No Overlap mode.
Audio Regions that contain slashes in the name can now be successfully merged using the Glue Tool or Merge command.
Quantization of audio regions that have stretched or compressed and contain tempo information now works reliably.
Quantize and Q-Strength now work properly on regions created by exporting a Comp from a Take Folder.
Resolves an issue where lengthening an audio region could sometimes cause the audio to unexpectedly stretch.
Performing Undo after flattening Takes on a group of flexed tracks now works as expected.
Takes no longer sometimes display as soloed when their parent Take folder is disclosed but not selected.
Resolves an issue in which moving a take region with Quick Swipe Comping disabled sometimes did not move the corresponding take region(s) in tracks within the same Edit Group.
Fixes an issue in which dividing a take region that had been created by merging several take regions together could cause the area to the right of the edit to disappear.
Resolves an issue in which moving a take region with Quick Swipe Comping disabled sometimes did not move the corresponding take region(s) in tracks within the same Edit Group.
Fixes an issue in which dividing a take region that had been created by merging several take regions together could cause the area to the right of the edit to disappear.
Resolves an issue in which importing a Take folder into a project with a matching track could cause existing takes to be removed from Take folders in the original track.

Control Surface Support

Resolves an issue introduced in Logic 9.1.2 in which pickup mode for generic control surfaces did not work as expected.

General

Resolves an issue in which the key commands Next Screenset and Previous Screenset were reversed.
If the Startup Action preference is set to "Ask," it is again possible to open a project by dragging it onto the Logic icon while the Startup window is open.
The default region quantize setting is now maintained after importing channel strips from another project.
Logic Pro is available to purchase as part of Logic Studio for $499 USD.
The Apple II became one of the most recognizable and successful computers during the 1980s and early 1990s. It was aggressively marketed through volume discounts and manufacturing arrangements to educational institutions which made it the first computer in widespread use in American secondary schools. The effort to develop educational and business software for the Apple II, including the 1979 release of the popular VisiCalc spreadsheet, made the computer especially popular with business users and families. Here's a capture in 1982 demonstrating a sound card for the Apple II that makes "three distinct tones" which were in fact square waves.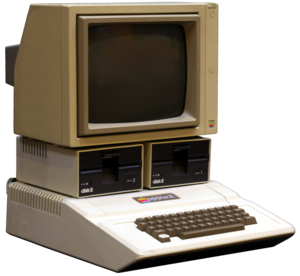 In this video:
If i remember correctly you could peek & poke machine code values to change the duty cycle of the waveform, but mostly you just bleeped away in square.
The clip is from the ABC Children's Education show "Computers in Action" which was showing kids the amazing things computers could do at the time. I think the segment after mine was about traffic lights.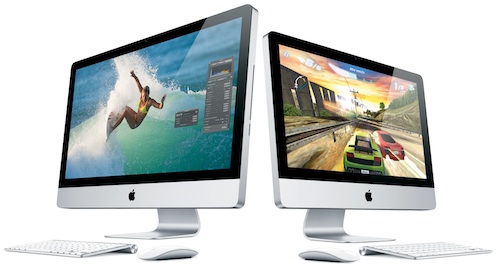 Apple released the much anticipated iMac updates today, upgrading the processors to Quad-Core CPUs across the entire range and including Thunderbolt.
Apple today updated its signature all-in-one iMac with next generation quad-core processors, powerful new graphics, groundbreaking high-speed Thunderbolt I/O technology and a new FaceTime HD camera. Starting at $1,199, the new iMac is up to 70 percent faster and new graphics deliver up to three times the performance of the previous generation.
The new iMacs feature quad-core Intel Core i5 processors with an option for customers to choose Core i7 processors up to 3.4GHz.
The 21.5-inch iMac has a single Thunderbolt port while the 27″ features two Thunderbolt ports.
21.5″ 2.5GHz Quad Core i5, AMD 6750M, 500GB, $1199
21.5″ 2.7GHz Quad Core i5, AMD 6770M, 1TB, $1499
27″ 2.7GHz Quad Core i5, AMD 6770M, 1TB, $1699
27″ 3.1GHz Quad Core i5, AMD 6970M, 1TB, $1999
Core i7 Processors are available as configure-to-order options.
Here is what has been reported by e.g. Apple Insider – Apple as early as next week will deliver a much-needed refresh to its iMac line of all-in-one desktops, adopting Intel's newest family of Core processors and the latest in personal computing I/O technology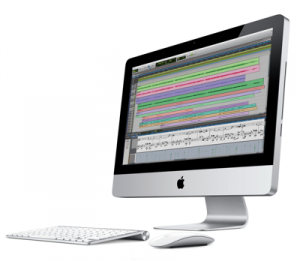 More specifically, people familiar with the matter say Apple plans to introduce the new models on Tuesday, May 3, swapping out the systems' first-gen Core i processors and miniDisplay ports for second-generation Core i chips and the company's new high-speed Thunderbolt port. However, rumors that 2011 would see changes to the iMacs' display panel size  and the inclusion of 6000-series AMD Radeon HD chips, could not be confirmed with any degree of certainty.
In the days leading up to major product launches, Apple routinely makes certain requests of its various operating segments to assure the rollout goes as smoothly as possible. This week saw several of those measures put into place, according to those same people, who've continually provided accurate information when it comes the Mac maker's future plans.
In addition, people familiar with the Cupertino-based company's retail operations confirmed to AppleInsider that a "visual night" is similarly slated for the early morning hours of May 3rd. "So it is highly likely that whatever new product that is going to be refreshed or introduced will be done on [that day]," one of those people said.
GarageBand turns your iPad into a collection of Touch Instruments and a full-featured recording studio — so you can make music anywhere you go. Use Multi-Touch gestures to play pianos, organs, guitars, drums, and basses on your iPad. They sound and play like their counterparts, but let you do things you could never do on a real instrument.
http://www.portablefilmfestival.com – 8-bit animated clip for Aussie electronic producer Aeriae's track 'Amay' from the album 'Hold R1.' Characters and props were animated with Scott Anderson's 8-bit software 'Fantavision' running on an emulated Apple II computer. Distributed by Tubemogul.