alphaSynth – library of old-school computer sounds captured from a late 1970s 8-bit Apple ][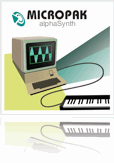 A library of old-school computer sounds captured from a late 1970s 8-bit Apple ][ with an Alpha Syntauri music system."
The Alpha Syntauri was a music system designed around the expansion capabilities of the Apple ][. The hardware consisted of an external piano-style keyboard, with a 3-card set that plugged into the Apple ][, including a keyboard interface card, and the two-board Mountain Computer Music System. Software was designed to support music composition and performance.
Puremagnetik has captured the 8-bit charm of this early home computer music system and reprogrammed everything for the modern music workstation. Whether you are looking for aliased chippy sounds, lo-fi leads or quirky percussion, alphaSynth brings one of the best things about 1982 right to your desktop!
Available at Puremagnetik
This set comes from Chris Randall of Analog Industries & Audio Damage, with more to follow: "It is a heavily re-tooled and much improved version of the sample set I used to have here that I made from the alphaSyntauri. They are much, much better at that sort of thing than I, what with doing it for a living and all, and the alphaSynth set is available in several formats, including Live Rack, Kontakt, and ESX Universal.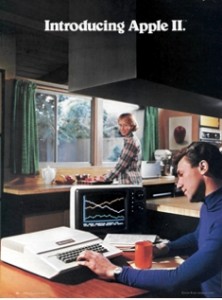 "I've made a bunch of other samples for them with various pieces of Apple ][ based kit, and you can watch out for those in the future."

alphaSynth Features:
• Over 20 multi-sampled instruments with expressive articulations
• Hundreds of expertly recorded multi-samples
• Advanced Ableton Live Racks with customized Macro Controls
• Kontakt KSP easy edit GUI
• Logic EXS version includes Channel Strip Settings with Logic effect
• EXS Universal file format for easy importing into any audio host
Comments