The Apple II became one of the most recognizable and successful computers during the 1980s and early 1990s. It was aggressively marketed through volume discounts and manufacturing arrangements to educational institutions which made it the first computer in widespread use in American secondary schools. The effort to develop educational and business software for the Apple II, including the 1979 release of the popular VisiCalc spreadsheet, made the computer especially popular with business users and families. Here's a capture in 1982 demonstrating a sound card for the Apple II that makes "three distinct tones" which were in fact square waves.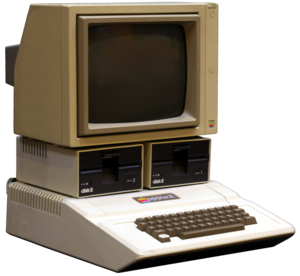 In this video:
If i remember correctly you could peek & poke machine code values to change the duty cycle of the waveform, but mostly you just bleeped away in square.
The clip is from the ABC Children's Education show "Computers in Action" which was showing kids the amazing things computers could do at the time. I think the segment after mine was about traffic lights.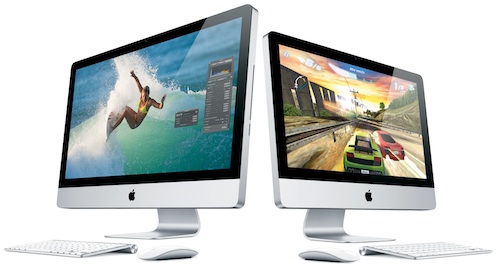 Apple released the much anticipated iMac updates today, upgrading the processors to Quad-Core CPUs across the entire range and including Thunderbolt.
Apple today updated its signature all-in-one iMac with next generation quad-core processors, powerful new graphics, groundbreaking high-speed Thunderbolt I/O technology and a new FaceTime HD camera. Starting at $1,199, the new iMac is up to 70 percent faster and new graphics deliver up to three times the performance of the previous generation.
The new iMacs feature quad-core Intel Core i5 processors with an option for customers to choose Core i7 processors up to 3.4GHz.
The 21.5-inch iMac has a single Thunderbolt port while the 27″ features two Thunderbolt ports.
21.5″ 2.5GHz Quad Core i5, AMD 6750M, 500GB, $1199
21.5″ 2.7GHz Quad Core i5, AMD 6770M, 1TB, $1499
27″ 2.7GHz Quad Core i5, AMD 6770M, 1TB, $1699
27″ 3.1GHz Quad Core i5, AMD 6970M, 1TB, $1999
Core i7 Processors are available as configure-to-order options.
Here is what has been reported by e.g. Apple Insider – Apple as early as next week will deliver a much-needed refresh to its iMac line of all-in-one desktops, adopting Intel's newest family of Core processors and the latest in personal computing I/O technology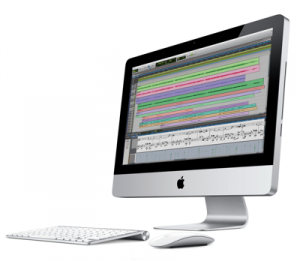 More specifically, people familiar with the matter say Apple plans to introduce the new models on Tuesday, May 3, swapping out the systems' first-gen Core i processors and miniDisplay ports for second-generation Core i chips and the company's new high-speed Thunderbolt port. However, rumors that 2011 would see changes to the iMacs' display panel size  and the inclusion of 6000-series AMD Radeon HD chips, could not be confirmed with any degree of certainty.
In the days leading up to major product launches, Apple routinely makes certain requests of its various operating segments to assure the rollout goes as smoothly as possible. This week saw several of those measures put into place, according to those same people, who've continually provided accurate information when it comes the Mac maker's future plans.
In addition, people familiar with the Cupertino-based company's retail operations confirmed to AppleInsider that a "visual night" is similarly slated for the early morning hours of May 3rd. "So it is highly likely that whatever new product that is going to be refreshed or introduced will be done on [that day]," one of those people said.
GarageBand turns your iPad into a collection of Touch Instruments and a full-featured recording studio — so you can make music anywhere you go. Use Multi-Touch gestures to play pianos, organs, guitars, drums, and basses on your iPad. They sound and play like their counterparts, but let you do things you could never do on a real instrument.
http://www.portablefilmfestival.com – 8-bit animated clip for Aussie electronic producer Aeriae's track 'Amay' from the album 'Hold R1.' Characters and props were animated with Scott Anderson's 8-bit software 'Fantavision' running on an emulated Apple II computer. Distributed by Tubemogul.
Wanted to share some of the new features in GarageBand 11, if you are a frequent user leave your thoughts on the new update: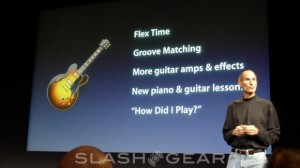 – Flex Time and Groove Matching
Flex Time and Groove Matching are powerful tools that help you improve the rhythm and feel of your recordings. You can fix the timing of a note. Tighten the groove of your tracks. And easily create a great-sounding song.
– New Guitar Amps and Stompbox Effects
GarageBand brings you seven new guitar amps for a total of 12. They're modeled after the most revered gear in the world — from clean sounds to heavy distortion and everything in between. You can also reproduce the sound of classic foot pedals with five new stompbox effects, making 15 to choose from. Mix amps with stompboxes and find thousands of ways to rock. And with the Apogee GiO (sold separately), you can control GarageBand hands-free, so you don't ever have to stop playing. The GiO lets you control stompbox effects, recording, and transport controls with your feet. Plug an electric guitar into your Mac, crank it up, and let it rip.
– "How Did I Play?"
First GarageBand taught you how to play. Now it tests your chops. As you play along with any lesson, record yourself. GarageBand listens in real time and tells you how you're doing. You'll see how well you played with colored notes, a progress bar, and a performance meter. You can check your rhythm and note accuracy, keep track of your progress, and beat your best score — all while perfecting your skills.
– New Lessons for Piano and Guitar
With 22 new genre-based lessons (40 in all), you can pick up the basics of piano, guitar, or even both. Video demonstrations, synchronized notation, and instrument animations make lessons fun and easy to follow. And you can learn at your own pace. You'll jam with the Blues Guitar and Rock Guitar series. You'll master classical piano pieces by Bach, Beethoven, Mozart, or Chopin. And you'll play Top 40-style piano with the Pop Piano series. The new built-in glossary is a great reference for tuning your guitar, changing strings, reading music, finding basic chords and scales, and more. With the Chord Trainer, you'll master the most important guitar chords by shape, which makes it easier to keep them straight.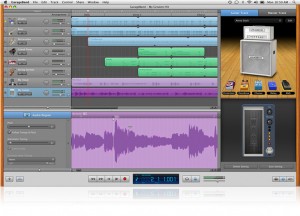 Try for yourself to see what is going on

Human Boot Project is a Japanese underground music unit, described as "a genre-breaker, fusing Jazz with Rock and Drum and Bass".
Their music video for Xan is a time-lapse video that captures the production of the track in Apple Logic Pro.
Really cool I must say!
Sometimes I get a little carried away and of topic, but this is quite funny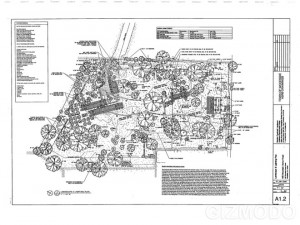 You may know that Steve Jobs was tearing down his old mansion. You didn't know what he was building in its place. Until now.
After nearly a six years of detailed cost comparisons, environmental impact surveys, court appeals, and unrelenting legal kung fu with state and local preservationists, it appears the 1920s Woodside mansion Jobs bought in 1984 will finally have its date with the bulldozers.
In its place, the Apple CEO plans to erect a brand new $8.45 million single family home. And what might a man who's described design as "the fundamental soul of a human-made creation" do when given the chance to build a new residence? Exactly what you'd expect…and also kind of not.
'Urban Groove' from R-Loops contains 6 construction kits perfect for hip-hop, RnB, urban pop and other urban genres. Inside you'll find more than 90 royalty-free professionally mixed and mastered multi-format loops in 6 awesome construction kits.
'Urban Groove' features over 1.2 GB of high quality construction kits in the 75-97 bpm range. Available formats include WAV 24 & 16 bit, ACID WAV, Apple Loops, Reason Refill (4.0) and REX2.
Price: 17.20 Euro
Links:
Just "slightly" of topic, hehe, but I just had to share this with you: