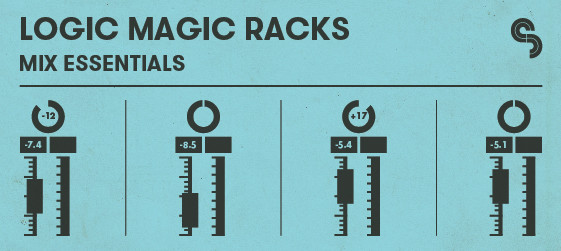 Sample Magic has announced the release of a collection of Logic racks for mixing and a new sample pack by Radio Slave.
Compiled by Logic expert and long-time SM sound designer Sami Liuski,Magic Logic Racks: Mix Essentials is the ultimate pairing of workflow optimiser and creative mix tool, allowing you to make intuitive production tweaks to the pivotal components of a track faster than ever before.
Want to take your tracks to the next level and make the most of Logic's powerful tools – all with simple and intuitive macro controls?

Fire up Logic Magic Racks: Mix Essentials – five powerful Logic Smart Control channel strip chains designed for intuitive and precision sculpting of any track's key elements.
The Logic pack costs £9.90 GBP.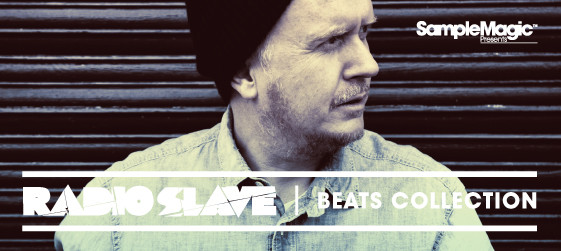 From his marathon DJ sets through to his epic elongated productions, Matt Edwards' Radio Slave moniker is all about the groove. With the Beats Collection pack he hones in on the beat, exclusively serving up stacks of raw rhythms, warehouse grooves and jack-hammer drum hits.
After his best-selling debut, Radio Slave returns with a fresh collection of hypnotic grooves, tribal-infused rhythms and driving beats synonymous with his revered releases for the likes of Rekids, NonPlus and Perlon.

The groove master serves up raw rhythms, warehouse workouts and exclusive drum kits direct from his unreleased Radio Slave archives.
The sample pack is available for £14.90 GBP.
Precisionsound has released Andes 25F for NI Kontakt and Logic EXS24.

"The Andes 25F looks like a Melodion but it's really a high-pitched panpipe organ with a sound between a panpipe and an ocarina. Instead of reeds, this instrument has pipes. It's clear and sweet voice is great for contemporary acoustic music yet also suits medieval styles. Our scripted version for Kontakt 3+ offers ways to play and tweak the instrument beyond its natural limits."
The Andes 25F features:
Individually sampled notes, key up and down noises, and release samples
4 round robins
400 stereo 24-bit WAV samples
Playable range of C3 – C6 inclusive, extended from the natural range of F3 – F5
1 program for NI Kontakt 3+ with scripted performance controls and GUI
3 programs for NI Kontakt 2+
3 programs for EXS24
The full version of Kontakt is required, this library does NOT work with the free Kontakt Player.
Pricing and Availability:
$29 via download. A DVD version costs an additional $9.95. All formats are included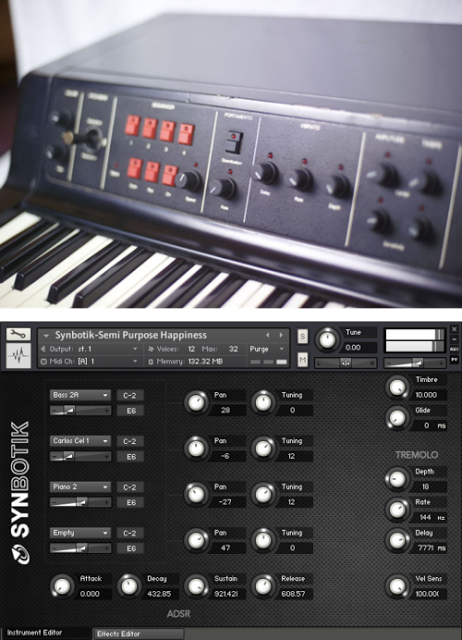 Puremagnetik has released Synbotik – A library of DK Synergy sounds for Ableton Live, Kontakt and Logic.
Synbotik brings the famous old-school, early digital flavor of the DK Synergy into this decade. With only an estimated 100 units still functioning in the world, this is a rare piece of synthesizer history that has now been reprogrammed for Ableton Live, Kontakt and Logic. It even includes the legendary program cartridges inspired by Wendy Carlos.
Synbotik Features
• Raw "cartridge" programs based on the original Synergy sounds.
• Expertly crafted Ableton Live Racks with easy edit Macros.
• A selection of Ableton "Push Ready" Racked presets for sound design inspiration.
• A custom Kontakt KSP GUI that puts the original instrument's functionality at your fingertips.
• Raw "cartridge" waveforms and "multi" programs for Apple Logic's EXS sampler.
System Requirements
• Requires Ableton Live 9.1 and higher, Logic 10 and higher, or Kontakt 5 and higher
• 700 Megabytes (MB) of free hard disk space
Synbotik is available for USD $15 athttp://tmblr.co/ZChkUy1Cet1Yy
For more information, visit http://www.puremagnetik.com
all audio tracks appears to the Quasimidi Sirius
drums, bass, synth, vocoder
cosmetic²s by
Akai MFC 42 Analog Filter Module
Buchla 281e,292e,225e Low Pass Gate
Doepfer Ribbon Controller R2M
fx: Lexicon PCM 80 & 90
Makie Mixer
Logic amt sequencer
More info: http://bit.ly/10vIReH
In the second part of this two-part video tutorial, Dubspot instructor and course designer Matt Shadetek shows how to control an arpeggiator in Logic's Environment using the iPad as a second monitor.
In this video we'll continue using the iPad as a touchscreen controller and look at how to apply this. If you missed part one of this tutorial please check it out first, it explains how to set up the Air Display app which will allow wireless connection of your iPad to your Mac or PC.
In this example we're going to use Logic's Environment to set up an arpeggiator with large buttons that toggle between different resolutions or arpeggiator rates. We'll learn how to map MIDI control change data to the arpeggiator in the Environment and how to create large visual controls to send that data. We'll take a look at using the button object in the Environment to send MIDI control change data, a technique which could be applied to many different workflows. The goal of the video, beyond the specific application, is to get you thinking creatively about ways to manipulate MIDI data in Logic's Environment to create unique musical tools and customize your own setup. – Matt Shadetek
Little video showing how to open NLog AudioUnit in Apple's Logic.
Details below:
running "triqtraq" on iPad mini.
It's so nice groove maker!!
Audio Interface : Presonus FireStudio Tube
DAW : Apple Logic
Effect Processor : Lexicon MX300
Camera : Sony DSC-HX30V
Music producers and DJ's will find dozens of possibilities inside triqtraq to compose and tweak beats on the fly.
Jam out some grooves, tweak them with the advanced effect automation and the unique loop range feature, and chain patterns to build up entire tracks.
Are you just starting out making music? Don't worry, triqtraq is straightforward enough to get you good sounding results quickly…
Grab your iPhone and start to improvise; live, in your studio or on your couch.
Pick sounds from the included sample library, or import your own samples to get that unique sound.
triqtraq strikes the right balance between musical possibilities and limitations and lets you focus on the most important part of making music… having FUN!
KEY FEATURES:
✔ create musical patterns fast and intuitively
✔ record beats live or by using the step editor
✔ automate all effects in real-time
✔ record/automate multiple tracks simultaneously
✔ specify the length of a sequence per track
✔ unlink automation envelopes from main tracks
✔ change sounds while jamming
✔ store up to 16 patterns
✔ chain up to 16 patterns with the queue feature
✔ switch seamlessly between patterns
✔ use the loop range to create poly-rhythms
✔ use sounds from the 350+ factory sample library
✔ import your own sounds via iTunes file sharing

Solid State Logic in Oxford, UK, releases new features for its Nucleus control surface. Nucleus users can now download dedicated DAW control profiles for Ableton Live and Propellerhead Reason, in addition to existing profiles for Pro Tools, Logic, Cubase/Nuendo, and any other DAW applications that support MCU or HUI.
SSL states that OS X Lion is now fully supported for Nucleus, with a revised Java-based Console Browser. The Nucleus soundcard now also supports 64-bit for Mac users.
Sam Counihan, International Sales Manager at Ableton AG, says, "This new template tightly connects the feature sets of both the Nucleus and Ableton Live. Live's unique and dynamic workflow is brought to life through the Nucleus' tactile worksurface, and is complimented by the console's high-end audio interface featuring the same SuperAnalogue technology as found in the company's flagship Duality and AWS consoles. In other words, bring a laptop with Ableton Live to any studio with an SSL rig and you're good to go."
This download contains the latest upgrades for the Nucleus console: Nucleus console software Version 1.5; Nucleus browser V. 1.06; Mac Soundcard driver V. 2.00.05; IpMIDI (latest versions for both Mac and PC).
Additional documentation is available via the Documentation tab on the Nucleus product page.
Registered Nucleus users with a serial number can download the upgrade bundle by clicking on the download link on the Downloads tab of the Nucleus product page.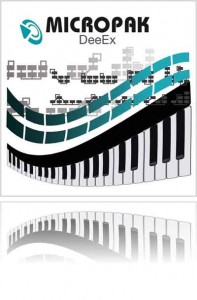 Puremagnetik has released DeeEx, which they describe as a collection of 80's FM synthesis programs based on the Yamaha DX7. It includes almost 500MB of professional multisampled instruments and is now available for Ableton Live 8, Kontakt 4, Renoise and Logic. Here's all the details directly from Puremagnetik:
For Ableton Live
Each DeeEx Live Rack employs Sampler's unique Frequency Modulation capabilities for extreme tweaking, beyond what the original was ever capable of. All DeeEx instruments were built and programmed within Live for a seamless production experience. With expertly crafted macro controls, powerful effects racks and high quality samples, DeeEx for Ableton Live brings one of the most legendary synthesizers in history right to your desktop.
For Kontakt, Renoise and Logic
DeeEx for Kontakt has been customized to offer a huge range of tweakable parameters. Within DeeEx's KSP-based user interface, music and sound producers can immediately take control of numerous effects and sound shaping options. The Renoise and Logic versions of DeeEx have been built from the ground-up for a seamless user experience. XRNI and Logic Channel Strips integrate directly into their hosts for quick access and easy playability.
DeeEx Features
Over 20 professionally multi-sampled instruments
Over 600 high quality samples
Advanced Ableton Live Racks with Macro Controls
"Renoise Ready" XRNI files for instant playability
Kontakt KSP easy edit GUI
Requires Ableton Live 8.2.1, Kontakt 3.5 or Logic 8
250 MB of physical RAM
600 Megabytes (MB) of free hard disk space
More information: