Dream Audio Tools has announced the release of LFO Piano for Native Instruments Kontakt.

LFO Piano features a classic Rhodes MkII Electric Piano sampled using a true analog pedal rig, including a warm and raw sounding handmade analog tremolo and analog cabinet emulation pedals. This setup gives LFO Piano an unique timbre and a raw unpolished character. It is is designed to fit with many musical styles, including RnB, Hip Hop, Cinematic and Pop.
The library includes two complete sets, separately recorded with pedal tremolo on and off. There are controls to activate additional designed effects, including Phaser, Chorus, Delay Reverb and Rotary.
Introductory price: €19,90.
My entry for the LFO movie trailer competition.
All music composed, performed, mixed and mastered by Luca Brumat
Twitter: http://twitter.com/Panzerology
Instruments used:
Akai Miniak
Arturia Microbrute
Korg MicroKORG
Korg Kaossilator2
Boss RC-505
Mixers used:
Behringer Xenyx X1622USB
Behringer Xenyx Q802USB
Behringer MicroMIX MX400
#LFOtheMovieContest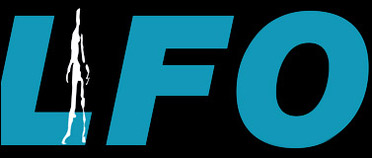 An all time favourite of us has passed away

Mark Bell of LFO who died last week from complications after an operation. Mark Bell was a British musician and producer of electronic house music who, as well as being a member of the pioneering electronic music group LFO on Warp Records, collaborated with a wide range of artists such as Björk and Depeche Mode, for whom he took on the production duties for the entire "Exciter" album.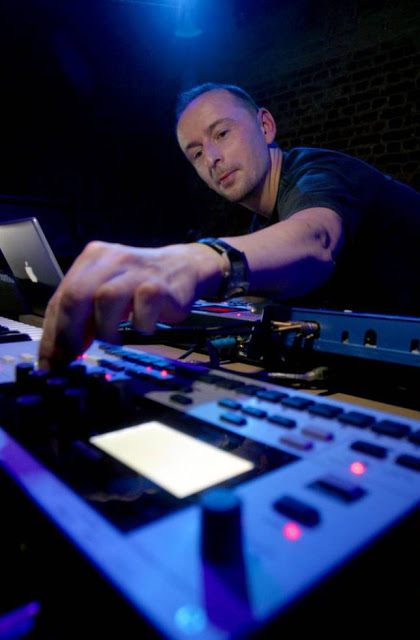 Bell recorded under the aliases Clark, Clark & Lofthouse, Counterpoint, Fawn, and Speed Jack.
Warp records:
It's with great sadness that we announce the untimely passing of Mark Bell of LFO who died last week from complications after an operation.
Mark's family & friends request privacy at this difficult time.
The definition of timeless techno! Could have been made yesterday.
No stomping 4/4 beat, but a ridiculous bottom end and extreme top make this stand out.
Most vinyl copies of this jump like a mofo, so this has been encoded from CD.
Using Brute LFO running on two iPhones to modulate additional parameters in the patch bay on the MicroBrute in addition to the built in LFO.
Just a test with :
2 x Modules Littlebits Korg synth
1 x input module Littlebits
sync with iOS Brute LFO
Brute LFO is an iOS App for iPhone, iPad & iPod Touch, which outputs control voltages (CV) from the device's headphone output. Connect it to your Arturia Microbrute or other analog gear, like a Modular Synthesizer, to modulate your sounds. The headphone output voltages aren't very high on iOS devices, so it's more of a subtle modulation, but Brute LFO also sounds awesome when pushed into audio range. There are two simultaneous oscillators and a third one to modulate the other two's frequency. Switch on "Brute" mode to dirty the waveforms up some more. Not shown in the video: The performance pad mode, in which you can use two touch pads to adjust four parameters simply by swiping your fingers on the screen.
Visit the Brute LFO website here:
http://www.justuskandzi.com/brute-lfo…
"The Brute LFO is a powerful low frequency oscillator that modulates your analog gear. If you have a hardware synth that allows you to use external gear to modulate the pitch, the filter, or any other parameter, just plug the Brute LFO into the CV in and start playing. It consists of three separate LFOs. LFO 1 and 2 can be controlled using the control elements in the top half of the screen. The big knob in he middle sets the rate of both the LFOs. Additionally you can change the waveforms of the LFOs, detune LFO 2 and change its phase. The amount knob in the top half also sets the overall amount of the modulation. The elements on the bottom half (LFO 3) can be used to modulate the frequency of LFO 1 and 2. And the brute switch destroys everything!"
Here is a demonstration of the sound and functionality of the Arturia MicroBrute LFO and patch-panel.
Background video description:
In my last video, I showed how the Microbrute's LFO will sync to external MIDI clock and used the LFO to modulate the MicroBrute itself. But using the LFO CV OUT from the Micro, you can also modulate another synth. In this video, I've got the Micro's LFO modulating the filter on the MiniBrute. You've probably notices I'm using a Leatherman multi-plier to hold down keys on the MicroBrute to allow the sequence to run "hands-free". I have been told that Arturia is releasing a software update on Nov. 12 that will allow the sequencer to run hands-free using a MIDI CC command. Until I get the update, I'll be using the weight of the tool to hold keys down.
A short demonstration of the Synthesis Technology Morphing Terrarium E350 as an LFO.
Sound and Video by Raul Pena .©2013 Raul Pena.
Real-time physics, lighting, and sound design using Max 6 and Ableton Live. Recorded using syphon.
Each ball is assigned a MIDI note that is sent to Ableton whenever the ball collides with another object. MIDI velocity is determined by the speed of the ball on impact. Gravity changes with several LFO objects, along with an attractive force in the middle of the scene.