Here is a demo Jordan Passmore created with the Korg Electribe EM-1, Casio MT-40, Novation Drumstation, and Zoom SampleTrak ST-224. The EM-1 is doing the sequencing + bass/short stab sound + some percussion, the Casio is doing the square-wave lead tones, the Novation is doing the 909/808ish sounds and the SampleTrak is simply effecting the Casio with it's effects section (I will do a more exhaustive demo of the SampleTrak soon). The Casio is also being ran through a stereo analog chorus and analog delay. There is some compression done with a Roland MMP-2 on the master channel. The entire segment was mixed on a Tascam M-1600 mixing desk.
Nanoloop (1st version for Nintendo Gameboy) + modified Korg Monotron, both synced by a Roland TR-626. Nanoloop is triggered by the rimshot pattern of the 626. The sawtooth LFO (low frequency oscillator) of the Monotron is triggered by syncuino (http://chemiker1981.blogspot.com/) and the cutoff frequency of the Monotron analog filter is controlled by a sequence generated by Syncuino.
Here is a demo Jordan Passmore recorded of the Elektron Analog Four, Native Instruments Maschine MK2, and Arturia Minibrute. The A4 is doing the bassline and main melody, the Minibrute is doing the filtered clicks and Maschine is doing the drums. The Minibrute is being ran through a phaser, analog delay, analog chorus, then finally through the A4. The A4 is only affecting the gating (VCA trig) of the passed thru audio.
In Februrary 2011 FM headed to Amsterdam to spend some time in the studio with French master of House and Tech to talk production, Ableton and hardware.
A lot of nice old retro gear in this video

four tape recorder techniques for minimal techno:
1) a tape loop system (1 recorder, top right)
2) long delay (2 recorders: top left and middle right)
3) reverse delay (bottom middle)
4) tape feedback/tape saturation on system 1, 2 and 3
The tascam 8 track is not doing anything here.. except being a rather expensive table for two other recorders,
"btw. the video in the second part doesn't really match the music, the camera fell so I couldn't use the original.. I wasn't doing all that much except for letting the long tape delay saturate on itself for a very very long time…"
A live recording of some Tokyo-style micro house.
facebook.com/RhythmDroid
youtube.com/RhythmDroid
twitter.com/RhythmDroid
soundcloud.com/rhythm-droid
rhythmdroid.com
EPK/Press: rhythmdroidepk.tumblr.com/
Recorded live in one take in Harajuku, Tokyo, JP. Rhythm Droid is a live house and techno artist based out of Tokyo and Los Angeles. Thirteen year veteran of laptop-free club music. This song will be reworked and featured on the forthcoming debut album "Rhythm Droid" to be released 2013.
Shot by http://www.chroniquesautomatiques.com/
"Slow-paced techno with lots of dirt and grit, thanks to the overdriven analog filter through which the drums are routed. Camera stopped recording beyond 10mins, but went on jamming anyway."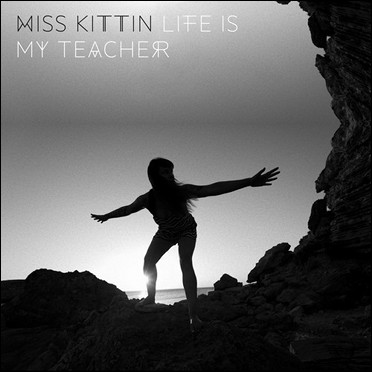 Out now is the brand new EP "Life Is My Teacher" by Miss Kittin. You can download the track for free now right after the jump. The song offers up a glimpse of Kittin's third album, the self-produced double-CD "Calling From The Stars", to be released on the Paris based wSphere Records on April 22, 2013.
Apart from this free download the single is also available as an EP featuring three more new tracks including the exclusive cut "I.L.A.N.E.N.O." and "Tamarin Bay", both of which reflect the album's second disc of '90s-inspired ambient techno. Also added is a remix of "Life Is My Teacher" by the Spanish duo Borderline.
The 4-track EP is available on iTunes, Amazon USA, Amazon UK and Amazon DE.
Rutger Muller explores yesterday´s release from KORG – the Polysix for iPad, details below:
Jamming on an iPad 1 with the official demo 'Submarine Drift' track I made for KORG's new iPolysix app.
- App Store: https://itunes.apple.com/app/korg-ipolysix/id579232173
- More of my KORG iOS music: http://www.Soundcloud.com/iNALOG
- KORG iPolysix introduction video: https://www.youtube.com/watch?v=KH6eiiouFjw
More of my works:
- Hypnotic School (dreampop/triphop):
https://www.youtube.com/watch?v=_oMEgwWyD00
- AuxPulse (acid/IDM on Nintendo DS):
https://www.youtube.com/watch?v=aPPPuGTKslI
- DS-10 Dominator (various EDM/acid on Nintendo DS):
https://www.youtube.com/watch?v=kTPFcn7fTsk
- My complete portfolio:
http://www.RutgerMuller.nl
Here is a video Jordan Passmore created using segments of a Roland promo video they released sometime in the late 90′s.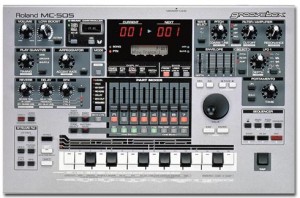 An all in one techno music production studio, this machine has it all. A massive collection of professional and coveted electronic synth and drum sounds, effects, built-in real-time VCF and envelope knobs for tweaking, a sequencer/arranger, and many other great additions. This is the successor to the MC-303 and is now much more advanced. Its sounds will be familiar to any techno-head.
The LFO and resonant filters allow quick and easy sound manipulation. The new D-Beam allows you to randomly tweak your sounds by passing your hand over an infrared beam! It has a great sequencer for building your songs (with groove quantizing and part level faders for mixing) as well as many idea catchers like the phrase sampler and arpeggiator.
This is an all-in-one music machine that's great for DJ's or anybody else who wants to create slamming dance tracks. Designed as a stand alone machine, they do not work quite as well when incorporated into a multi-synth keyboard rig. It's perfect for beginners and advanced users, but offers the most possibility to those who will use it exclusively. By the way, in comparison to the MC-303, this is far better especially in the quality and quantity of sounds!