A 1st generation Nanoloop (cartridge for Gameboy classic) and a modified Korg Monotron are synced by a Roland TR-626. Nanoloop is triggered by the rimshot pattern of the 626. The sawtooth LFO (low frequency oscillator) of the Monotron is triggered by syncuino (http://chemiker1981.blogspot.com/) and the cutoff frequency of the Monotron analog filter is controlled by a sequence generated by Syncuino.
Noizedrumz vol.2 [nanoloop] for NI Maschine & NI Kontakt
Free download at: http://www.noizefield.com
Features:
* all samples created with a nintendo gameboy running nanoloop
* recorded and mastered with DBX 386, Cubase 5, Adobe Audition
* 918 Samples
* 24Bit, 44,1kHz, wav
* all samples available in stereo and mono
* 6 nki instruments vor Native Instruments Kontakt (v. 4.2.4.5316 and above required)
* 5 nki BooTweak instruments vor Native Instruments Kontakt (v. 4.2.4.5316 and above required)
* 9 drum kits for Native Instruments Maschine
* ready for Native Instruments Maschine
"We are excited to announce the Ninstrument. This prototype includes two original Gameboys and a Nintendo Entertainment System. Some systems have to be heavily modified to fit into a 2U form factor. We believe this form factor will allow an expansion in use of these unique sounds in studios across the world. Here is the prototype video we promised. This video contains no Chip Maestro sounds. We wait patiently. If you have any questions or comments or ideas, let us know on our website."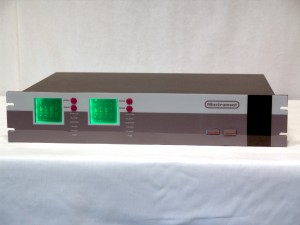 www.absolutextremes.com/ninstrument
What is a Ninstrument?
A Ninstrument is a custom built rack mountable sound module that can accommodate any number of vintage gaming systems to produce unique era centric sounds. We use only ORIGINAL HARDWARE in our systems. We don't use emulators or knock-off type products.
You can choose what systems you would like to have in your Ninstrument. Each system is custom made and tailored to you specifically. As you can imagine, having it personalized for you, means we build it for you. As such we are not shipping you a ready made product off of the shelf. It can be built in as little as four weeks, or take up to four months to build and test.
These original gaming systems are approaching 30 years in age. Due to this we sort through a lot of bad or malfunctioning gear to pick out the absolute best possible electronics to put in our systems. This also can mean we have a unit or system that can malfunction or stop working. We offer a service plan that will insure a trouble free working unit.
We use the best components possible to build our systems. Steel cabinets with aluminum and polycarbonate sandwiched front panels insure gig ready durability. High quality reverse printed, screen-printed Lexan front covers are one of the the most durable surfaces you can buy.
http://youtu.be/9KDI3UbW_3w
Video introduction and demo of the Works Limited Gameboy Analog Filter.
The Nintendo Gameboy has been kept alive thanks to producers around the world who appreciate its 8 bit gritty goodness. This week, http://bedroomproducersblog.com allowed me to use their Gameboy samples in creating some free instruments for you guys. These samples were made with the LSDJ software and from there I added effects and fun settings for you to play around with in Ableton Live. Enjoy and if you like it be sure to check out Bedroom Producers Blog!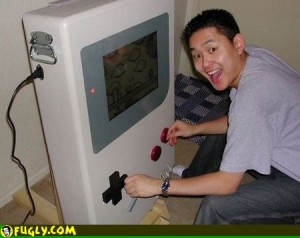 Download the Gameboy racks @ http://bit.ly/freesynth27
8 bit squelches and bleeps lovers come see this weeks installment of my Free Weekly Ableton Live Racks series!!

**Thanks to BedroomProducersBlog who assembled these fine samples using an old black Nintendo Gameboy running the LSDJ software, and who were kind enough to allow me to share with you my creations using those samples. [Visit BPB, it's a great resource for information, releases, samples, etc.]**

This week, since I'm feeling generous after some cyber-love from Ableton and Create Digital Music, you get two free Ableton Instrument racks.  The first is a drum rack loaded with all of these fine Gameboy glitchy noises, drops, risers, arps, and UFO sounds.  Secondly is a playable synth based on one of those wonderfully gritty samples.  Both are racked up in an exciting little effect rack that helps you finesse or destroy these sounds to suit your own personal productions!
If you where observant looking at the video on the previous post you saw "nanoloop" on the T-shirt on the guy using the Gameboy. Now, nanoloop is not only for Gameboy but also for iPhone. It's a really nice little Tracker like sequencers with it's build in FM-synth and sampler. As the sound quality from the iPhone is really good nanoloop benefits from that to, compared to the Gameboy sound card. But I guess you could argue that the lack of sound quality is a feature. Anyway once you learned your way around you can quickly come up with some grooves/patterns. And the sequence those patterns into a song just like you do in any Tracker.

Get it in iTunes AppStore