Gameboy Glitches and Synth: Free Ableton Live Rack
The Nintendo Gameboy has been kept alive thanks to producers around the world who appreciate its 8 bit gritty goodness. This week, http://bedroomproducersblog.com allowed me to use their Gameboy samples in creating some free instruments for you guys. These samples were made with the LSDJ software and from there I added effects and fun settings for you to play around with in Ableton Live. Enjoy and if you like it be sure to check out Bedroom Producers Blog!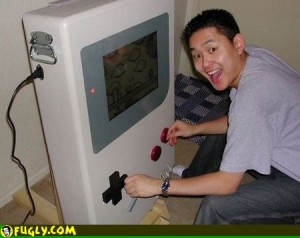 Download the Gameboy racks @ http://bit.ly/freesynth27
8 bit squelches and bleeps lovers come see this weeks installment of my Free Weekly Ableton Live Racks series!!

**Thanks to BedroomProducersBlog who assembled these fine samples using an old black Nintendo Gameboy running the LSDJ software, and who were kind enough to allow me to share with you my creations using those samples. [Visit BPB, it's a great resource for information, releases, samples, etc.]**

This week, since I'm feeling generous after some cyber-love from Ableton and Create Digital Music, you get two free Ableton Instrument racks.  The first is a drum rack loaded with all of these fine Gameboy glitchy noises, drops, risers, arps, and UFO sounds.  Secondly is a playable synth based on one of those wonderfully gritty samples.  Both are racked up in an exciting little effect rack that helps you finesse or destroy these sounds to suit your own personal productions!
Comments