November 17, 2011 · Posted in
Uncategorized
·
Comments Off

on New reel-to-reel audio tape warmer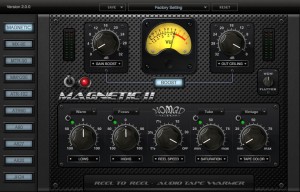 Nomad Factory has released Magnetic 2, a virtual reel-to-reel audio tape warmer effect for Windows and Mac.
The plug-in features pure analog reel-to-reel tape speeds, tape/tube saturation and tape color effects, as well as a dedicated vintage style EQ and a built in Boost mastering section. The result is a creamy, warm sound that can only be achieved by MAGNETIC II.
New in Magnetic 2
9 tape models that give you the authentic sound of the famous vintage tape machines:

Otari MX-80 2-inch 24-track
Otari MTR-90 2-inch 24-track
Ampex MM1200 2-inch 24-track
Ampex ATR-102 half-inch two-track
Tascam ATR60-16 1-inch 16-track
Studer A80 Mk II 2-inch 24-track
Studer A827 2-inch 24-track
Studer A820 2-inch 24-track
MCI JH24 2-inch 24-track

Real Tape Model Mode: To engage the new Real Tape Model mode, simply turn the Reel Speed knob between 1 and 30 and it will activate the selector buttons on the left.
Wow & Flutter Knob: Turning the Reel Speed knob between 1 and 30 also activates the Wow & Flutter knob which gives you the irregularities in the playback speed of analog recordings.
Magnetic Tape Color: When the Reel Speed knob is set to DASH, this engages the original Magnetic Tape-Color sound. Any other Reel Speed Knob setting allows you to select between different Tape Model modes, including Magnetic.
Magnetic 2 is available to purchase for the introductory price of $79 USD. The upgrade from Magnetic v1.x is $20 USD for a limited time.
The Story of Reel-to-Reel Tape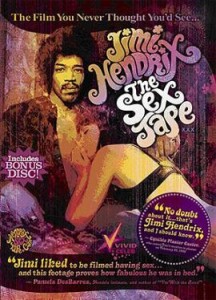 Every hit album made before the 1990's was recorded on some form of Tape… The Beatles, Jimi Hendrix, Led Zeppelin, The Doors, Queen, the list goes on and on. That's why those songs still sound so good today, because the way they were recorded. Even today, some artists of all genres prefer analog tape's "musical", "natural" and especially "warm" sound. Due to harmonic distortion, bass can thicken up, creating the illusion of a fuller-sounding mix. In addition, the high end can be slightly compressed, which is more natural to the human ear. It is common for artists to record to digital and re-record the tracks to analog reels for this effect of "natural" sound. In addition to all of these attributes of tape, tape saturation is a unique form of distortion that many artists find very pleasing.
Before large hard disks became economical enough to make hard disk recorders viable, studio digital recording meant recording on digital tape. Mitsubishi's ProDigi and Sony's Digital Audio Stationary Head (DASH) were the primary digital reel-to-reel formats in use in recording studios from the early 1980s through the mid 1990's. With the MAGNETIC, Nomad Factory has captured the essence of DASH technology and made the sound of high-fidelity digital tape recording available in plug-in format.